Dungarvan mum-of-two Eileen Power still remembers the heart-thumping, hair-raising feeling of watching her son Stephen step out to compete in the Special Olympics.
"I was shouting and screaming and all that! Oh my God, it was shameful," she laughs as she recalls. "I was just so proud of him."
For Eileen, seeing Stephen out there was the 'cherry on top' of years of training and hard work. The culmination of a journey that started when Stephen was nine-years-old and largely confined to a wheelchair.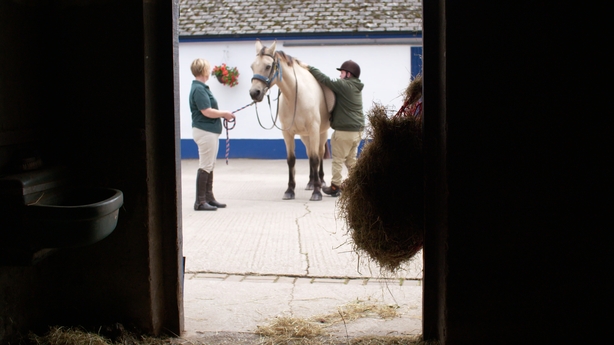 "When Stephen was nine-years-old he went through a tough time, going through numerous surgeries on his legs and feet. He spent a lot of time in a wheelchair," Eileen explains.
Rather than just physio sessions with a therapist, Eileen wanted to find a way to help Stephen regain the strength in his legs in a fun, social way.
Finisk River Riders' horse riding club was the answer she was searching for.
The equestrian club's special needs riding group began with Stephen and just five others but word spread and the group grew to nearly 30 members. Not only that, but from this cohort they formed a Special Olympics Team and went onto compete nationally.
Eileen became involved with the club as a parent and volunteer working alongside the centre's owner Therese White. She watched as Stephen, a natural at the sport, grew from strength to strength.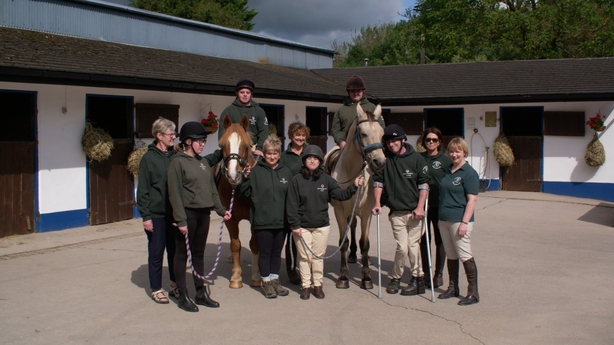 "We started it as a fun way to do physio but joining the club not only improved Stephen's physical skills, he grew so much mentally and emotionally. He has grown up into the most happy and confident young man I know. He's no longer a man of few words but a bubbly, confident guy who loves mixing and socialising with people," Eileen gushes.
Eileen describes her work at the centre as 'mammy duties' which includes helping with fundraising for the teams heading off for competitions and helping the athletes prepare.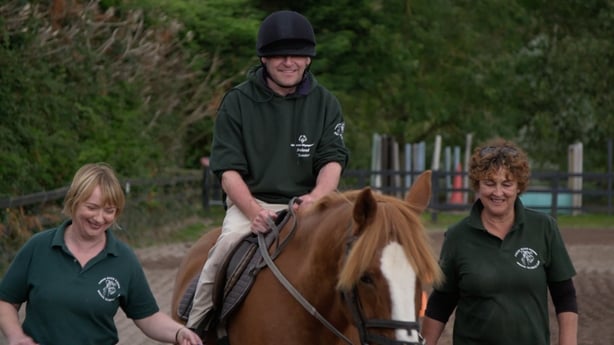 "I'm proud to be a volunteer with the Finisk River Riders. I love being a part of the team and knowing no matter how small a part I play it matters, even if it's only tying up their jackets and fixing their helmets before they compete at the Special Olympics," she says.
"They're all such an amazing bunch of people. They give you perspective. No life problem is too big. They have so much to deal with but they just get on with it.
"They give out such a positive energy and constantly put a smile on your face."
Eileen has been handpicked by Panadol Ireland as one of their Homegrown Heroes to shine a light on the work she does in his community.
The campaign seeks to identify and recognise community heroes across Ireland who make a difference every day, who don't let pain or discomfort get in the way of their commitment to their cause.
Watch Eileen's story below...

Panadol Extra 500mg/65mg Soluble Effervescent Tablets. Contain Paracetamol. Always read the label/leaflet.