Dublin man Shay Bradley had the last laugh at his own funeral when a recording of him asking to be let out of the coffin was played at the graveside, pranking his friends and family for the last time. A video of the funeral was posted to Twitter where it instantly went viral.
Shay's son, Jonathan Bradley, joined Joe Duffy on RTÉ Radio 1 to discuss the event, and the response from the public that followed. You can listen back to their chat above and watch the viral video below.
My grandad wanted everyone leaving his funeral with a smile on his face??and that's exactly what he got,I'm so proud #shayslastlaugh pic.twitter.com/zy8zgD8EpL

— Chloe Kiernan (@chloekiernan08) October 13, 2019
"We decided to give everybody a bit of a laugh at the end of a very somber ceremony," Jonathan told Joe. "It was one of my dad's wishes that my mother wouldn't be too upset when the funeral came to an end so we planned it about a year ago. I had my doubts about going ahead with it when everything was so serious but I'm glad we did now."
He continued: "We sat down and had lunch a year ago and planned it out. He recorded a farewell message into my phone, sort of as a prank to friends and family, to make everybody laugh. It's the kind of character he was."
Jonathan ensured listeners that he told his mother about the recording ahead of the funeral to make sure she was happy to go ahead with her late husband's prank. He also informed the grandchildren so that they wouldn't get a fright. For everyone else, including the priest, the message came as quite the surprise.
"The main prank was to be played, of course, on his brothers and sisters, his in-laws, cousins, extended family, and friends - just for everyone to have a big laugh. It went off with a bang."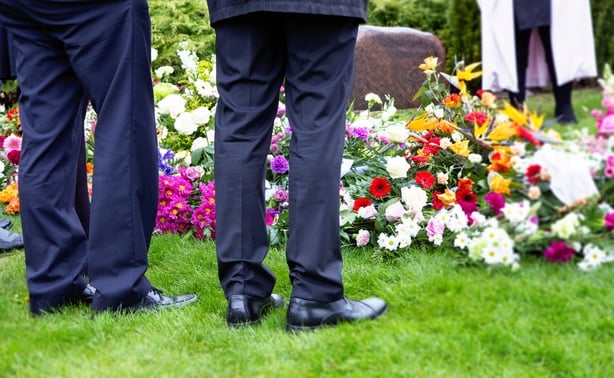 The message begins with - what sounds like - Shay knocking from the inside of his coffin, shouting 'Hello, hello? Let me out! It's f***ing dark in here".
"Everyone got a fright for maybe the first three seconds but because they knew my dad so well, they knew straight away that this was his final prank on everyone."
Logistically, to have it seem that Shay was speaking from beyond the grave, the Dublin character recorded the message on his son's phone which was then played through a Bluetooth speaker hidden under the artificial grass."
Shay was just 63 when he died and, according to his son, he was some man for one man. Having battled cancer over a long period of time, the Irishman had plenty of time to ponder his funeral and at one point, he even hoped to have a headstone that read: "I told you I was sick".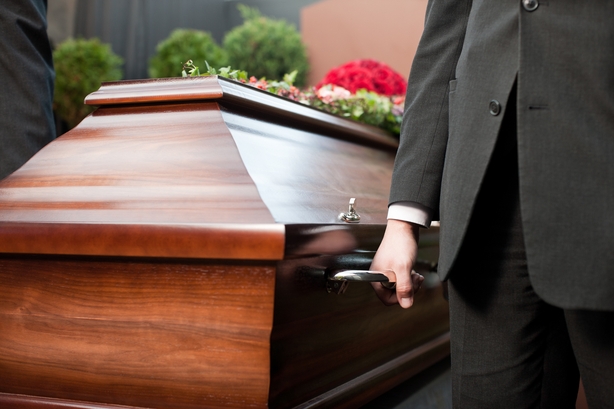 However, although friends and family appreciated the surprise message, some listeners were divided as to whether the prank was executed in poor taste, while others simply rang in to share their condolences.
Father Iggy O'Donovan joined Jonathan and Joe on the line in support of the family's wishes, while Marian argued that it wasn't very "reverent" or kind to the priest.
Eileen thought it was "absolutely brilliant" and Danny - who was at the funeral - said that Shay was a man that would "brighten up a room" and the recording made it feel like he was there.
One texter got in touch to say that Shay Bradley was a character that "broke the code" and worked out the ingredients of a spice bag. Jonathan chimed in then, adding that his father did a lot of cooking during his time in the army and was known in the family for his famous Christmas stuffing.
Later, Shay's brother-in-law Edward rang Joe to say: "Shay was not just a big man in stature, he was a big personality, he had a big heart, he was full of empathy for all his family - his dear wife Ann, his sons, his daughters, his grandchildren - he adored the ground they walked on."
Rest in peace, Shay.
Listen back to the debate and stories on Liveline on RTÉ Radio 1 above.