Facing some of the most turbulent times in her life, chef Rachel Allen is as busy as ever, but says that we should never think we know what is going on in anyone else's life. Donal O'Donoghue talks with her.
"No one knows what is going on in anyone else's life," says Rachel Allen towards the end of our interview. It's the line that lingers with me afterwards. When we spoke last month, in anticipation of the new season of The Restaurant, the celebrity cook doubtless had other things on her mind, not least matters closer to home with her eldest, Joshua (19), due to be sentenced next month on drugs charges.
We didn't talk about this, but at times it felt like we were fencing around the subject, talking about how Allen nods an inner strength, how people assume she lives a gilded life and how she always strives to see the positive in people no matter what.
Yet life goes on, with a TV show to promote, a new book on the backburner, events up and down the country and her full-time teaching job at Ballymaloe Cookery School. Allen is at home in Ballymaloe when we speak.
"Put it in a pot Scarlett," says Rachel to her youngest, who is busy in the background (her middle child, Lucca, drives Formula 4) as she talks carefully, jolly as ever except when matters veer towards the personal or controversial.
Then she slips into filling the silence with a string of thoughtful 'yeahs'. When she married Isaac Allen in 1998, Rachel O'Neill became part of the most famous foodie family in Ireland, yet she has long carved out her own reputation and brand. She has published more than a dozen cookery books, hosted TV shows on RTÉ and BBC and opened her own restaurant. She also writes a cookery column, stages cookery demonstrations and currently co-hosts the reality show, The Restaurant.
She also makes very nice scones. I know this because she baked them when we visited her home over a dozen years ago. By then, she was already a star. As ever, Allen is a tonic to talk with, exuding positivity and leaving you with a bounce in your step.
"My dear friend Emma [Hannigan] used to say 'It's all about radiators and drains, some people are radiators and some people are drains' she says of the best-selling novelist and breast cancer campaigner who died in 2018.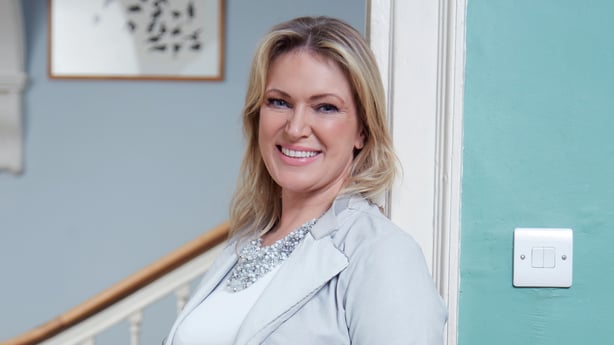 Rachel is a radiator ("Janey Mac, I hope so!") with a good word for everyone, not least her co-host on The Restaurant, chef and restaurateur Marco Pierre White, whom she recently described as a "pussycat". Is this the same MPW who recently said that men are better suited to working in the kitchen than women?
"Ah," said Rachel, "maybe Marco was being taken out of context?" So I give her the rest of the quote: men being better in the kitchen because they can absorb pressure better, are not as emotional and don't take things personally.
"Maybe that was his experience but I have seen women who can take pressure much better than men in the kitchen," she says. "But I don't think about such things in genders. I certainly don't lose it in the kitchen but out of the kitchen I'm very emotional, I'm pathetic. Oh my goodness I cry at the drop of a hat at happy and sad things. So maybe Marco is right? Or maybe men show their emotions in different ways. Like I blubbed my way right through the TV documentary about Emma."
Does Rachel take things personally? "It depends on the situation. I might take things personally in other areas but not in the kitchen. And the only kitchen I'm in now is teaching at the cookery school in Ballymaloe which is lovely."
She says that she doesn't like watching herself on TV. "I did watch a teaser for the first season of The Restaurant and all I could see was someone cackling like mad and thought 'Aaaarrggh!'" she says and laughs. Ask her what her favourite TV cooking shows are and she is stumped. "I tend to watch dark shows like Peaky Blinders, Love/Hate and I'm really looking forward to watching Darklands," she says.
So you're thinking there might be more to Rachel than just the Public Image Limited, the woman who loves the grittier end of TV, the student who was once booted out of Domestic Science class at Alexandra College and the teenage adventurer who headed down to East Cork with a vague idea of what her future might hold.
It was there she first met the late Myrtle Allen, the boss at Ballymaloe. "She was really modest, having done so much in her life but didn't go about it like I do," she says and laughs.
Was the young Rachel intimidated by the Irish food pioneer and icon? "When you're 18 you don't really think of things like that," she says. "I was like 'Oh here is this lady whose cookbook we've had in our house since my childhood' but she had a great sense of humour.
"After I did the cookery course with Darina, I worked in the kitchen at Ballymaloe House, which is where Myrtle, or Mrs. Allen as we all called her, ran the show. Later, in my early 20s, I went to England with her for a week. We were doing a course on chocolate and it was great fun because of her sense of humour and the twinkle in her eye."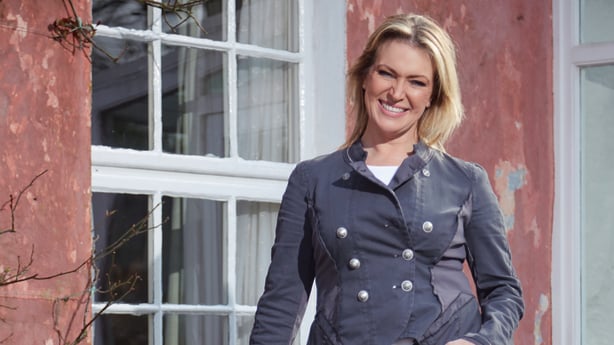 In recent months, Allen usually begins each day with a swim in the sea. "My time for myself tends to be first thing in the morning, 7.30, when I meet up with one or two close friends and we go for a swim in the sea and a walk with the dogs," says the 47-year-old.
"That time for me is so precious and it sets me up for the day ahead. And I do that every day. Now I only started this last February but I'm determined to do it right through the winter. It resets my head, my energy levels, my optimism and my positivity, even my productivity. I know that I can sound like such a bore talking about this, a bit like someone who gives up smoking and can't stop talking about it. I'm like that about swimming."
Is she a strong person? "At times I have found a strength that I didn't know I had. And you have to nurture that. Now I hope that doesn't come across in a cocky way. Balance in life helps me to be strong and knowing what I need to do to get myself into a positive frame of mind. Sometimes, life throws your curve-balls and you have to try and work out the best way to deal with them in your head. But I'd hate people to think it's easy for her to say that."
Does she get that? "Sometimes but no one knows what is going on in anyone else's life. That's why I try to be positive. If someone is cranky to you in a supermarket we don't know what is going on in their day. The world could do with a little more kindness."
We need your consent to load this Instagram contentWe use Instagram to manage extra content that can set cookies on your device and collect data about your activity. Please review their details and accept them to load the content.Manage Preferences
In the past, Allen has shipped some flak. She was once castigated by animal rights activists for a photograph in which she posed with a double-barrelled shotgun and four dead pheasants and occasionally, she gets basted on social media for all kinds of everything, not least the way she speaks. Sticks and stones maybe but it must take some toll. "I'm always intrigued by the kind of people who think it is OK to be really negative on social media," she says.
"It's a strange one. Personally, I've never said anything negative about anyone on social media. I prefer to see the positive in things and in people and if I don't see the positive then I don't write anything at all. We have freedom of speech but I'm into constructive criticism rather than slamming and shaming. Of course, the world would be very boring if we were all the same but I'm not into negativity."
In March 2017, Allen opened Rachel's, in Cork. There were teething problems, reviews were mixed and while it closed for a revamp, a touted grand reopening has yet to happen. What did Allen learn from the experience? "I learned that I can't divide myself between the cookery school, which is my main work, and a restaurant. When I do the TV series, I'm not there all the time but with a restaurant you have to be there. I would be 30 miles away in the cookery school and you can't be in two places at the one time."
We need your consent to load this Instagram contentWe use Instagram to manage extra content that can set cookies on your device and collect data about your activity. Please review their details and accept them to load the content.Manage Preferences
Will there be another restaurant? "No," she says. "No, no, no, absolutely not at the moment." Was that a very stressful time? "Yes it was stressful on one level but there are other kinds of stress," she says and pauses, filling the blanks with a ruminative rat-a-tat of yeah-yeah-yeah.
In any case, Allen has plenty of other plates spinning, with another book in the pipeline to follow her last, Home Baking (2017). "I was in London recently to talk about it so that's what I am hatching at the moment," she says. "I can't say much about it but it will be confirmed in the next two months. The subject is....well I
will tell you when I can. But this year has been a little bit full on so I'd love to, yeah, get stuck into another book."
For Allen, it seems that there is no other way to live life except full-on, maybe now more than ever. And if you do bump into her in a supermarket or on social media, maybe take some time to consider that how the other half lives might not be exactly how you imagine.