RTÉ news reporter Teresa Mannion is six years cancer-free but her breast cancer story is an important one to hear. She talks to Janice Butler about the importance of early detection and the things that helped her.
Teresa Mannion has told her story before, but she's also aware, particularly during October's Breast Cancer Awareness Month, that the more we discuss the disease and people's experiences, the better. The RTÉ News reporter is based in Galway and was made famous after her dramatic reporting of Storm Desmond in 2015, followed by her appearance on Dancing with the Stars. She has been cancer-free for six years now and while she's on the other side of it, she wants to send a clear message: "Early detection is key, I can't say it enough."
Teresa has made no secret that she was diagnosed with aggressive triple-negative breast cancer in 2013 after undergoing a routine free screening at Breast Check when she turned 50. She didn't have a lump or any obvious symptoms and she admits that she was just ticking a box when she went for her appointment.
"I got the breast check letter in the post when I turned 50 and I had it lying on my kitchen counter for at least six months until one of my friends mentioned she was going for a mammogram and I thought 'I really must get that done'," she recalls.
"I ended up getting a recall letter after the mammogram and to be honest I didn't really think that much about it either when it came in. Then I went back and they told me they'd found something but there was a lot of tests before they could establish exactly the type of breast cancer it was as it had hardly manifested."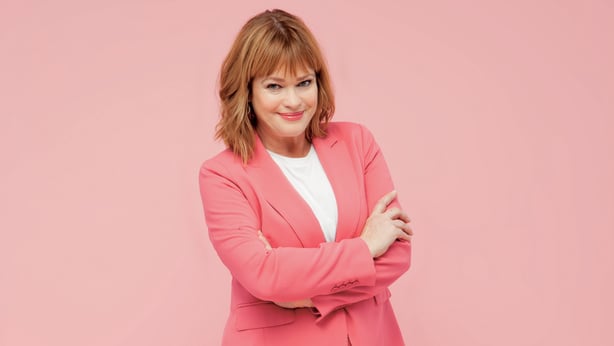 She then had to break the news to her husband, Dave, and their two (then teenage) boys Cian (now 21) and Tom (20). "I'm not trying to say I was this really brave, inspirational person, I wasn't – there were awful times where I was just so down and despairing and frightened," she reveals. "But you can have a positive mindset and try to hold onto the good news that the doctors are giving you."
She has nothing but praise for her consultant, Professor Michael Kerin, who tried to put her mind at ease and reassure her about her recovery. "He was a huge source of comfort to me and I got so much strength from his words. He brought the human side of medicine to me – he told me 'I'm going to mind you. We've detected this early and you're going to be one of our success stories.'"
She had a lumpectomy followed by four rounds of chemo and a month of radiotherapy as an insurance policy against any rogue cells. She admits the treatment was the hardest part for her to deal with physically and mentally. "When I went to the oncologist and they said that they wanted to go to the next stage with chemotherapy and do everything they can to make sure it doesn't spread, that floored me", she admits.
"I was in a total tizzy and I remember walking back to my house from the hospital in an absolute daze. I sort of dealt with the confirmation that I had cancer in my body better than finding out I'd have to get chemotherapy and maybe that sounds strange but I had such faith in Michael Kerin and the surgery. The fact that I had to go through the treatment after really made me a cancer patient."
One thing she did do that she strongly recommends was record the conversations she had with her doctors on her phone so she could listen back with a clear head. "I'd listen back and realise I was getting really positive news. So I tried to listen to what they were saying rather than using Doctor Google which of course I did as well."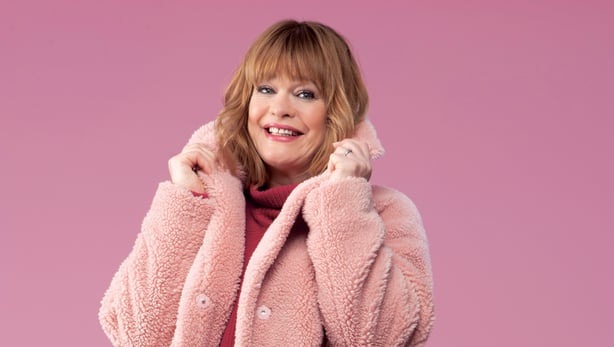 She admits the effects of chemo were very difficult on her body and she feels it's definitely had a lasting effect on her overall strength. Losing her hair was also a bitter pill to swallow. "The logical side of my brain knew that this was a result of the drugs and it would grow back, but it didn't make it any easier. I eventually got over that and I had a really cool wig – people used to ask me where I got it! It was so handy in the morning; I'd just pull it on and off I'd go," she laughs.
Six years on, Teresa has her yearly check which she admits still worries her. She's passionate about getting other women to avail of the free breast check. "Some women might be a bit shy of coming forward for a mammogram but it takes ten minutes and the discomfort is really minimal. We go and get our hair done so regularly and it costs a fortune – this is free."
She's positive about her health now and focusing on her fitness; she's invested in a bike for her garage, to use she says, "when it hasn't been invaded by my sons and their friends." Moreover, she's determined not to let breast cancer define her. "I think I have managed to see it for what it was and I'm like anyone else going forward with their lives. I'm in my late 50s now and my dodgy knees give me more worry than anything else."