With Winning Streak back on our screens this week, Sinéad Kennedy talks to Janice Butler about the lessons she learned working on her Laura Brennan documentary, her back-up plan and making an impact in front and behind the camera.
"I was soooooooo nervous," laughs Sinéad Kennedy, her Cork accent coming through. She's just off the air with Dave Fanning, where she was talking about her poignant documentary This is Me, about the life and legacy of Laura Brennan, who died tragically young of cervical cancer. "I like to ask the questions, I don't like being the one answering them at all," she clarifies about her nerves.
2019 has been hectic for Sinéad. I'm quite in awe about where she got the time to fit in completing a Master's degree, travelling back and forth to Clare to make the documentary, home to her husband Conor in Kinsale, and her day job on the TV as co-host of Winning Streak.
"I set very high standards for myself," she acknowledges. "I'm very hard on myself and I like to do everything right. I'm a perfectionist, much to my detriment. But I think this year had a massive effect on me and mainly down to Laura."
Laura Brennan was diagnosed with terminal cervical cancer and died in March of this year, at only 26, but not before dedicating much of her remaining time to highlighting the importance of the HPV vaccine in preventing cervical cancer. Laura Brennan: This is Me first aired on the RTÉ Player earlier this year but was broadcast on RTÉ One recently.
Sinéad, the documentary's producer, initially saw Laura on The Late Late Show. Like many people who saw that show, she was blown away by Laura's resilience and positivity. A few months later, she reached out to her on Instagram.
"When Laura and I first met we clicked instantly. I was so surprised that no one had approached her already to do something. I saw her on The Late Late Show and it was about two months later and I couldn't get her out of
my mind."
Not many people realise that Sinéad has such a passion for documentary making but, in fact, she's been building a portfolio in the last few years conceiving and creating documentaries like The Crossing, Skin Deep and The Only Gay in the Village. "It's nice to be seen in that way because I think people don't expect it of me," she remarks. "People don't generally associate me with documentaries so it's nice they're seeing them but I don't do it to get credit for the work. I just hope they have an impact."
This is Me certainly made an impact with viewers as well as Sinéad herself. The documentary charts the final chapter in the life of Laura and moved viewers to tears as well as prompting an outpouring of gratitude
on social media.
"We were over and back a bit and it took her a while to meet me but once we met, we both knew there was an understanding that we could make this work and that we both wanted the same things from the documentary. is was always going to be her legacy and we all have a piece of her now on-screen forever."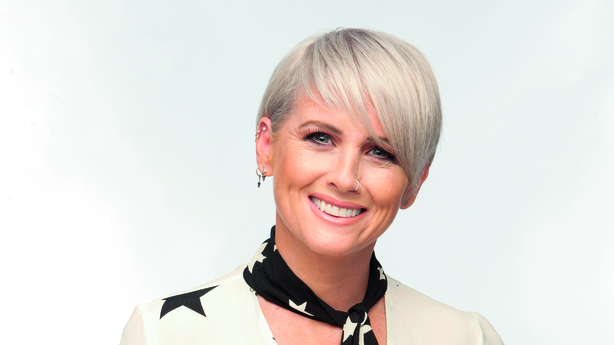 Sinéad, Laura and a very small production crew worked around the clock to ensure they were catching all the key moments of Laura's life and the message she was hoping to get across about the importance of giving
girls (and boys) the HPV vaccine. Although she had been given two to five years to live and the hope was to have a lot more time together, sadly Laura died before the documentary was finished.
"It was so sad that she didn't get to see it," says Sinéad. "We were ticking all the boxes – it was very important to Laura that her family and friends knew how important they were to her. And that the vaccine rates would get to 100%; that was her dream. She did this doc for everyone else and that's what's made her such an incredible person."
Sinéad and Laura became close friends, staying up to all hours of the night messaging, trading clothes and beauty ideas and, as Sinéad laughs, "just talking nonsense." Laura has left a gap in Sinéad's life and while she says, "It's not the first time I've dealt with death," she adds, "but it hit me so hard because I knew her so well."
What lessons has she taken away from her time with Laura? "She always said you have to live the best life you possibly can and I think those words have stuck with me, probably more than the 'don't sweat the small stuff'. It made me hold those I love a bit tighter; nothing is a given and you can't take anything for granted and that's what I really learned from her."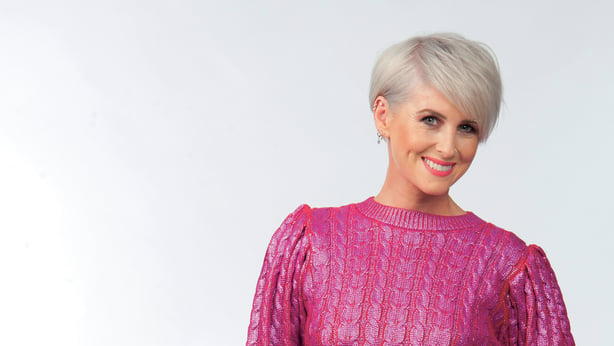 Sinéad went back to college and did a higher diploma in criminal psychology in UCC and then a degree in psychology. Last year, she started a Master's degree in mental health science and handed in her thesis only last week. "I was late with all of my assignments this year so I was just glad to be done with it," she says.
When Sinéad was 19, she landed the opportunity to join the RTÉ Young People's line-up after seeing an advert for presenters for The Den. She was in college in Limerick at the time doing arts and psychology – she felt she had the arts bit covered with her TV work but the psychology end of things felt unfinished for her. "It's good to have this background, especially if I want to work in documentaries; the more you can understand the workings of the human mind the better."
Is she finished now with college? "Yes! Don't ever let me say I want to do anything again!" she roars. Before Winning Streak comes back for its 30th season (it's her 7th) on Saturday, Sinéad is hoping to spend a bit of time at home with her husband, Conor, in Kinsale. They normally go away on long-distance adventure holidays but didn't get around to it this year.
"I've spent the last year working on the Laura Brennan documentary so I've been between Clare and Limerick, Cork and Dublin. It's varied and it's quite an unsettled way to live; I practically live in my car. Hopefully, it will settle down a bit more over the next few months."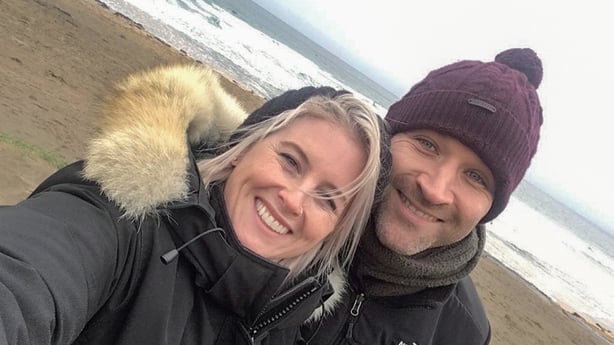 She's excited to be re-united with her on-screen husband, Marty Whelan, after a summer apart, although she says they kept in touch and had the odd coffee when she could wake early enough to meet him after his morning Lyric fm slot. "We're looking forward to getting back into it and sure he'll be suffering me now every week until next May," she laughs. "It's a happy hour of television where you know that money is making a
difference to people's lives."
While she's busy adding many new strings to her bow, there's no denying that TV is still her first love. "I will always love presenting; there's such a buzz you get from live TV and there's a joy from doing something like Winning Streak, so I'm not ready to walk away from that side of my work just yet."