Lying in a hospital bed surrounded by his family, Kildare father-of-four Fergus Lennon was given just 24 hours to live.
On the way to the hospital, he 'died' twice, flatlining in the ambulance before paramedics managed to revive him. But Fergus wasn't done with life just yet.
"I wasn't my time to go. It wasn't my time then and I'm still here now to tell the tale," he says.
Given a second chance at life after a massive heart attack in 2004, Fergus made a vow to make a difference with the time he had left. He pledged to help others in dire medical need. He started up Blood Bike Leinster.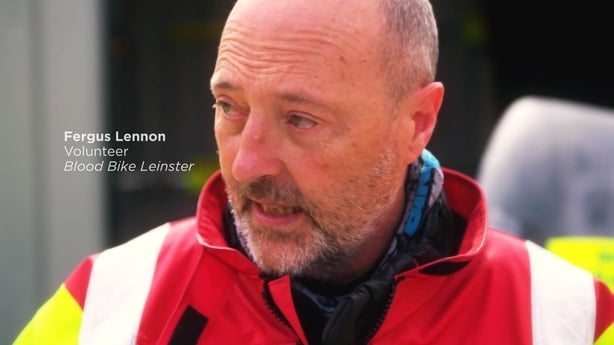 "After my own near-death experience and my mother going through cancer around the same time, I decided I needed to give something back to the hospitals,' he says. "That's where the idea for Blood Bike Leinster began to form."
Blood Bikes, which operates eight branches across Ireland, transports life-saving blood, blood products, donor organ tissue, and donor breast milk, among many other vital medical supplies to hospitals around the country. They provide this fully voluntary service free of charge, 24 hours a day, seven days a week.
When Fergus and his friend Gerard started Blood Bikes Leinster in 2013, it was just two guys with two bikes. Today the service has more than 20 volunteers and a small fleet of vehicles.
"In the beginning, we had nothing. Absolutely nothing," he recalls.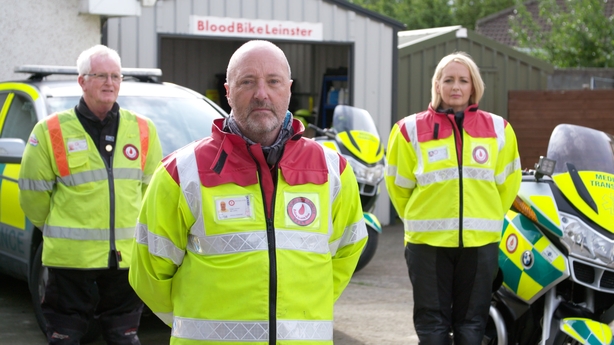 "We put money into the charity ourselves and bought the two bikes and got them up and running. Now we have vans, a jeep and three bikes.
"If it wasn't for people donating and giving us a few bob, this would never have been possible. If tomorrow, people decided not to give, we'd be in trouble.
"We are all volunteers, no one gets paid, there's no government money. We operate this service for hospitals as a safety net, because we want to be there and help.
"We want to give people a chance. If we can help others by doing what we do that's enough for us."
Fergus has been handpicked by Panadol Ireland as one of their Homegrown Heroes to shine a light on the work he does in his community.
The campaign seeks to identify and recognise community heroes across Ireland who make a difference every day, who don't let pain or discomfort get in the way of their commitment to their cause.
Watch Fergus' story below...

Panadol Extra 500mg/65mg Soluble Effervescent Tablets. Contain Paracetamol. Always read the label/leaflet.