It was the cutest game of cat and mouse - except the cat was either without her glasses, asleep or distracted with everyday life. And yet, she still said yes.
Edi Okoro, 30, from Hertfordshire, shared his story of secretly popping the question to his girlfriend, Cally Read, over the course of a month, capturing his many "proposals" in photographs. In each one, Cally was either oblivious, turned away or quite literally sound asleep.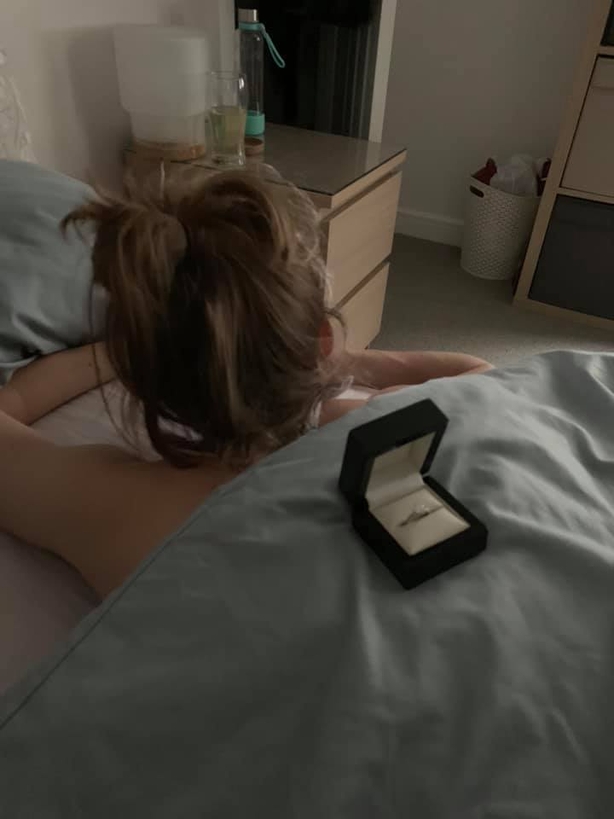 Explaining in a charming Facebook post, Okoro said that he carried the ring around with him for a month, waiting to find the right moment, or at least to be caught in his mischievous act.
"Those who have gone through this (and those who will soon find out) you want to propose in a way that speaks to you as a person and couple", he wrote in his post. "Some plan a flash mob, a fancy meal, or even arrange a marry me sign. I couldn't do this because 'Edi doesn't plan' .... I'm a spontaneous improviser!"
Knowing that his girlfriend would spot any attempt to set up a big proposal, Okoro had surrender to serendipity and hope the moment came along.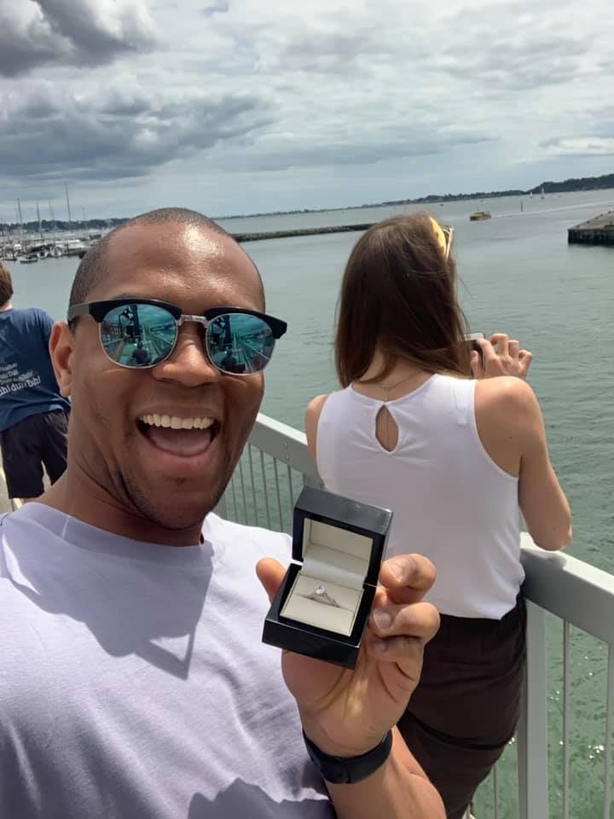 He writes: "Because of this I took the ring with me everywhere hoping the 'moment' would arise in line with my spontaneous style."
Instead, he carried the ring with him, testing fate and seeing how close he could come to getting caught in the act.
"The idea was to take as many photos, in more daring scenarios, until I found the perfect moment to propose, or until I got caught, at which point I would propose!"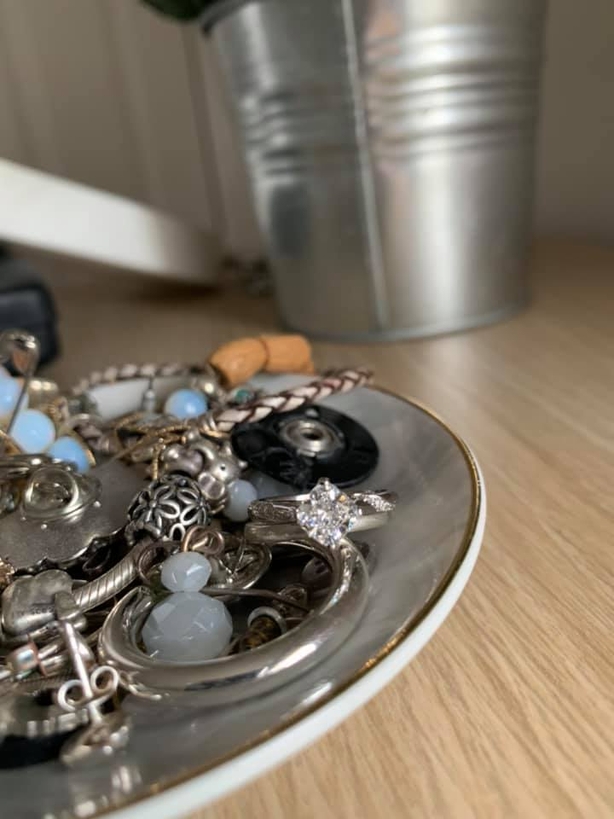 This included leaving the ring among Cally's everyday jewellery for two days, posing with the ring in its box while her back was turned, placing it in her hand while she slept, laughing with the ring while she brushed her teeth, taking advantage of the fact that she "basically can't see without her glasses" and walking into their room carrying the ring.
His most daring pose was holding the ring in front of Cally while she looked through a pair of observer binoculars.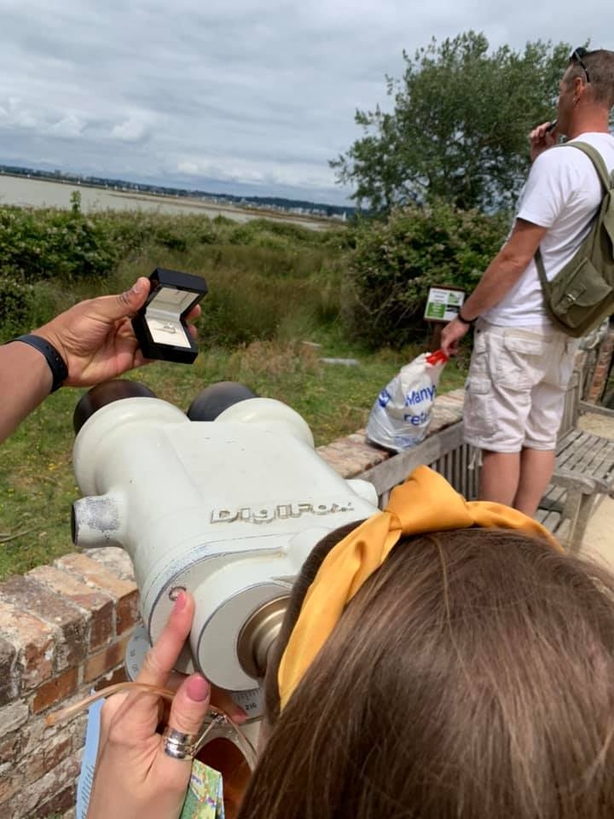 With 63,000 shares already and a wedding on the cards, Okoro isn't rushing to share how he actually did propose in the end, writing "this is a story in its own right".
We wait with bated breath!