Anna Geary, Davy Fitzgerald, Donncha O'Callaghan and Derval O'Rourke have been running themselves ragged, filming with some of the country's most fitness-crazed families ahead of the new season of RTÉ One's Ireland's Fittest Family.
Earlier this year, we caught up with former Irish rugby player Donncha at RTÉ's new season launch to find out how the show is going, his favourite family members to work with and whether he'd sign up to Dancing with the Stars...
"It's always the moms for me," says Donncha, discussing Ireland's Fittest Family, the ultra-competitive show which sees 20 families take on a series of grueling obstacle courses, brutal races, and merciless challenges in the hopes of winning a prize of €15,000.
"The moms are always incredible, I always get a kick out of them. They run up a twelve-foot ramp and straight away turn around and say, 'I'm sorry'," he laughed. "The moms of Ireland have nothing to apologise for."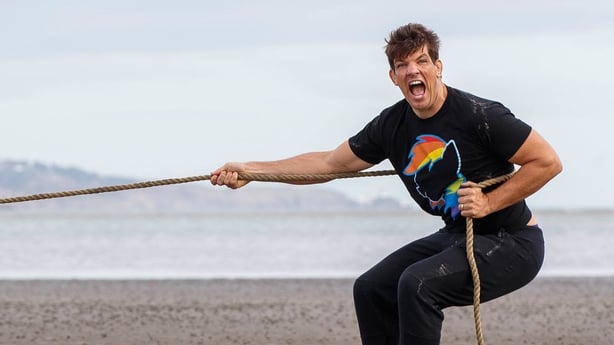 Speaking on his role as coach, the former rugby star told RTÉ LifeStyle that the show is a "perfect fit" for him as he insists on keeping his family as fit and healthy as he can, especially in the wake of reports on childhood obesity in Ireland.
"I have four kids under nine and I know how important it is for them to exercise. You shouldn't look at anyone else, you should look under your own roof and train with your family. You don't need gyms, you just need to get out and get active."
When it comes to playing with the kids, Donncha recommends throwing it back to your primary school days by playing a few rounds of Stuck in the Mud, Butcher, and What time is it Mr. Wolf?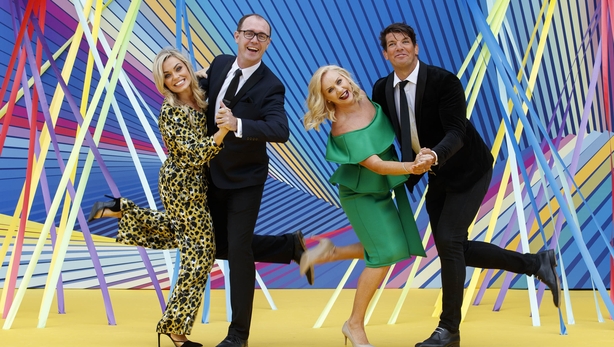 As well as working on Ireland's Fittest Family, the Cork man has spent some time hosting family entertainment show Donccha's Two Talented - would he add Dancing with the Stars to his list of RTÉ shows?
"Anyone who was at my wedding or saw my wedding video will know I'm not a dancer," he said. "I do love watching it though, my family all love watching it. It's one of those shows that's a staple in our house."
"I'm looking forward to this year. Hopefully, some of my teammates will be on it that don't embarrass themselves like Peter Stringer last year and Tomás O'Leary the year before that," he joked.
"I do think we need a rugby player but it needs to be a Forward, someone like Jamie Heaslip or Mike Ross would be quite entertaining in their nice tight pants," he smiled.