We spoke to Melvin Benn, Managing Director of Festival Republic, to find out what Electric Picnic 2019 has in store. Watch the video above to get a sneak peek!
Between Thursday, 30th of August, and Sunday, 1st of September, 57,500 festival-goers will descend on Stradbally, Co. Laois to watch Billie Eilish, The Strokes, Hozier, The 1975, Florence and the Machine, James Blake and many more play Electric Picnic.
The annual festival, which turns 15 this year, will host its biggest audience yet, as attendance was raised by 2,500 to a total of 57,500. To celebrate, organisers announced yesterday that they have expanded the area to accommodate a brand new 'city' called Freetown, which has a capacity of 12,400.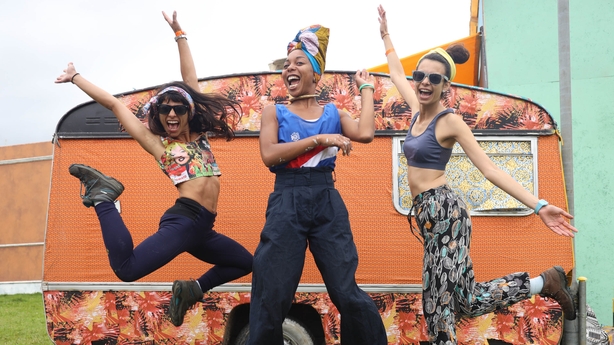 Ticket holders can now spend their weekend wandering around Brazillian barbershops, drinking in Mexican bars*, dancing in a Louisiana-inspired swamp hut, and eating at Argentinan bodegas.
Creative directors Roz and Hugo Jellett - who also design staple areas Salty Dog and Trailer Park - told RTÉ LifeStyle that this is a "whole new field of adventure" for the long-running festival.
"Spike Island is a Bayou swamp hut, it's full of Lousiana, but it's also a space for Trad, Blues, Creole, Cajun, Jazz and so forth. Inside the town walls is Terminus which is a gargantuan electronic music structure," explained Hugo.
"There are15,000 Brazilians living in Ireland," continued Roz. "We felt we needed to have a more colourful, Latino area and bring some more people in. It was to bring artistic, creative and stylish people into the community and they're all part of the creation of Providencia."
Delving deeper into Freetown, festival-goers can find some late-night entertainment in The Cabaret tent which will be bursting at the seams with drag, magic, burlesque, and comedy.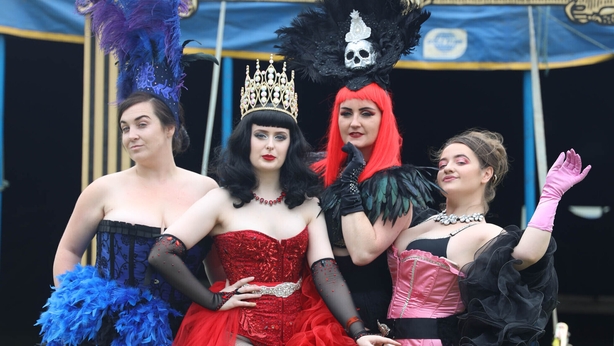 The Banquet
Tesco Finest will be hosting a banquet event with "a touch of theatre" at Electric Picnic this year with the help of brand ambassador Mark Moriarty and Head Chef of Michelin star restaurant L'Ecrivain, Derry Clarke.
This sumptuous line up of food will consist of Irish smoked salmon or smoked cauliflower cigars, baked Orzo with chili prawn and fennel to start; BBQ West Cork dry ages rib-eye beef or soy-glazed BBQ portobello mushroom for mains; then followed by salted lemon tart, pine nuts, frozen sorrel with Tuscan olive oil for dessert.
Tickets for the Sunday of The Banquet are still on sale for €120 - all of which will go to Temple Street Foundation and Pieta House.
Chef Mark Moriarty told RTÉ LifeStyle that he was excited to be able to "do something fun and that people will really enjoy" that will ultimately benefit two charities that are close to his heart.
This year, organisers are encouraging ticket-holders to bring reusable water bottles which they can re-fill at the various water points being built throughout the areas and campsites.
Additionally, Melvin Benn has urged campers to look after their site, keep the environment at the forefront of their minds over the weekend and, most of importantly, bring home their tents.
"In 2009/2010 we banned plastic straws, we've been measuring carbon footprints since 2013, we've been working away at it but not enough people have been listening," he said.
"Have a principled position," he continued. "It's difficult for you to maintain a line that says you believe in the environmental issues but you're still leaving your tent - you can't do both. You can only believe in it all and take your tent and tidy up after yourself or not. It feels to me that the public are responding to that."