The internet is like a bustling cyber city crisscrossed with information highways so it is, of course, a place of interaction and networking.
However, having access to so many platforms and networks online can pose some risks to younger or more vulnerable people, so it's worth treating it with extra caution, especially when it comes to your children. 
Instead of doing quick spot checks on their internet use and having a tug-of-war battle with your child or teenager over how they are using their phones or laptop, there are many alternatives that can put your mind at ease and your child's best interests at the forefront.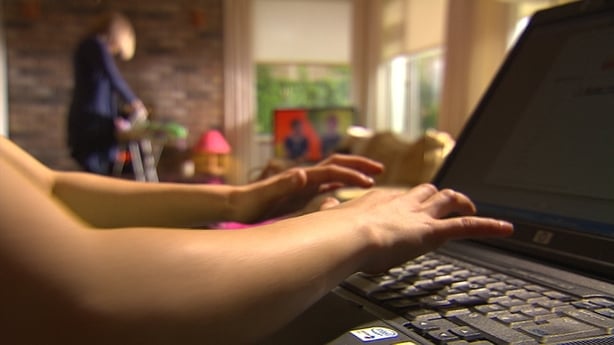 iPhones have free restriction options built into them. They're located under 'screen-time' in your settings and can add an excellent set of monitoring tools. You can even programme a set time for how long you or your child look at the screen for. When the time is up a passcode is required to gain access again. 
Apple also have a good range of app blocking and web-filtering options that you can set as requiring a code before you or anyone can access certain ones. While this is useful there are more apps out there that offer and much more stringent range of security features.
Below is a list of software packages and apps that you and your family can use to make for a safer online environment. Paid plans are available for each one, depending on the level of security you require. There are free plans but premium features do require a payment plan. 
1.  Mamabear
While, as mentioned before, it's important to respect your child's privacy (depending on their age) it's just as important to be thorough and avoid problems before they occur. This app is the perfect way to communicate, organise and protect your child while they still get the freedom they desire. It's useful for children who need extra care when online, particularly younger ones. Its features include:
You can set up arrival and departure notifications for "Safe Places" like school, home and practice by a simple click into the app 
Your child can send you a "Come Get Me" or "Emergency" notification.
 You can set a speed limit on the app and if they go over this speed (when either driving or cycling) you will be notified.
There is a "restricted word list" setting, and if any words included on it are used on their social media account you will be notified. You can also be notified if they are tagged in photos, upload a photo and/or have checked in to a certain location/ 
It's also a private hub for the family to chat together on. 
Compatible with Android and iOS.
2.  Spyzie
This is definitely the most detailed app out of the three listed as it has the most powerful phone monitoring features. You can see everything from their battery percentage to their Wi-Fi connection. As well as these, its features include:
 Who they've most recently called and messaged (including what their messages say).
 Includes a list of their favourite contacts (who they call and message the most).
 A bar chart that includes all their phone activity.
 A timeline of all phone activity.
 An option to export data.
Compatible with Android and iOS
3.  Qustodio 
Qustodio has most of the same features as the apps already mentioned, but what makes it stand out is the option to receive a report on your child's online activity each month. However, it may not be as thorough as you'd like it to be, depending on the child and his/her age. It does feature time monitoring on social media, but you cannot read the messages, SMS messages only. Other features include:
Control of games and apps.
Your child can send you a panic alert if they're ever in danger.
You can balance screen time.
Block inappropriate content.
Keep track of your child's text messages and calls.
Monitors time spent on Whatsapp, Instagram, Facebook and more.
Compatible with Android and iOS
We need your consent to load this Instagram contentWe use Instagram to manage extra content that can set cookies on your device and collect data about your activity. Please review their details and accept them to load the content.Manage Preferences
While the challenges of raising a child in a digital-focused society seem to mount every day, the plus side is that many online tools are there to help us out. You might not be able to look over your child's shoulder all the time, but apps like the above help control the chaos of the online world a little. 
The world of technology is forever changing and evolving, so being aware and educating yourself and your child will also make it a safer place for you and your family. 
Jane McGarrigle from Webwise, the Irish Internet Safety Awareness Centre, co-funded by the Department of Education and Skills, said that "back to school is a great time for parents to start a conversation with their child about online safety. Parents can find lots of helpful information and advice on our dedicated parent's hub - webwise/ie/parents."