Dáithí Ó Sé kicked off festivities for the Rose of Tralee 2019 today with the help of 32 aspiring Roses, a gaggle of baby animals and the bike from Glenroe for good measure. And after 10 years of playing host for the glamorous show, it doesn't look like Dáithí's slowing down any time soon.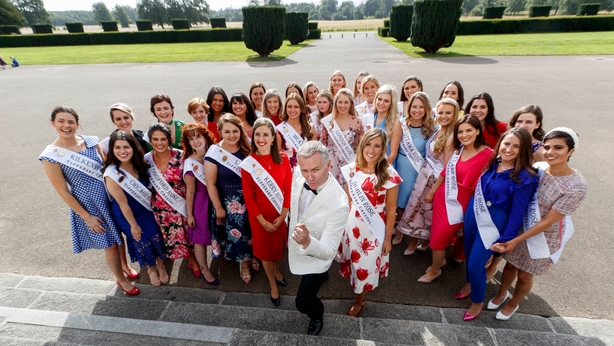 In the stately grounds of Castletown House in Kildare, the presenter introduced the Roses ahead of the festival, which is celebrating its 60th year and will be broadcast live from Tralee Co Kerry on the 26th and 27th August.
As if the main image associated with the Rose of Tralee is that of Dáithí legging it from a bevy of women, it might be time to change that. For reasons only known to Dáithí, he took to a vintage bike from Glenroe to make this photoshoot extra special.
As always, the festival promises to be a truly multicultural one, as the 32 Roses who make it to the TV broadcast will represent centres in Ireland, Britain, United States, Canada, Australia and New Zealand, mainland Europe and the Middle East.
We caught up with Dáithí at the launch, to hear all about what he's learned from 10 years on the job, how he found the perfect suit, and how he stays in shape. It's not all running or cycling away from Roses!
Watch the video above for a sneak peek!
- Words by Charlotte Ryan, video by Sínann Fetherston