Aimee Connolly, the owner of Sculpted by Aimee and founder of the Sculpted MakeUp Academy, has been working towards her career goals since the age of 16.
Her first job was in Urban Decay in Dundrum where she became a makeup artist for the first time at just 16 years old, and it was here that her love for cosmetics grew.
We wanted to find out how she went from working as a freelance make-up artist to building her very own international beauty brand.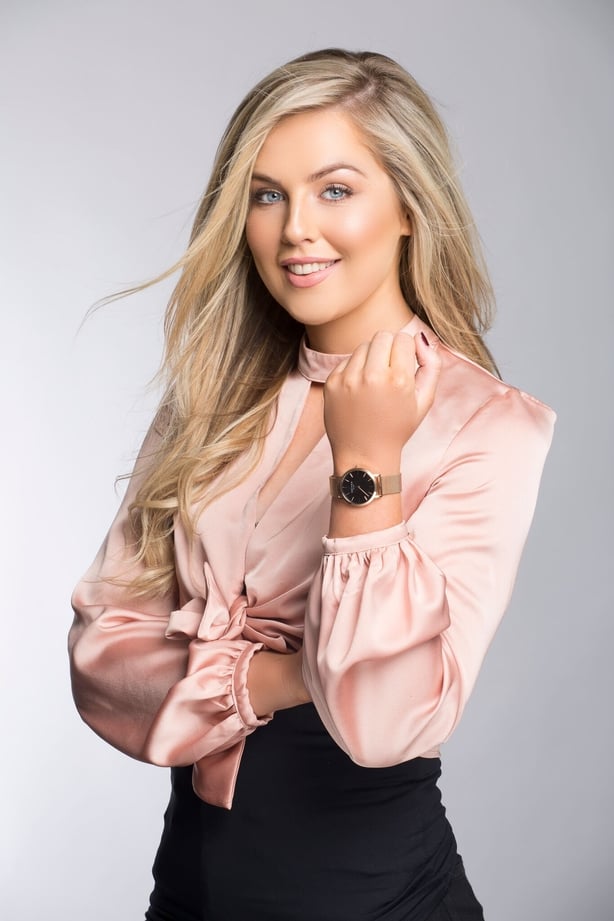 How it all began
RTÉ Lifestyle asked Aimee where her love for make-up came from, and she said she was always into beauty from when she was a teenager. Laughing, she added: "Makeup was a very different style back then, blue glitter involved no doubt!"
Her mum had seen an ad that Benefit was taking on transition year students, so being the go-getter that she was, she went for it. Aimee then moved from Benefit to Urban Decay where her skills further improved.
The easy option for Aimee would have been to stay working on the make-up counter that she loved so much but having completed a degree in Commerce International in UCD, she was able to develop a solid business plan, one that would go on to win her a prize for the IMAGE beauty entrepreneur of the year.
College
But for Aimee, make-up wasn't always her dream career, at least not when she was a child. She said "if you had asked me when I was in school what I wanted to be when I was older I would have said a primary school teacher but because I was in to makeup when I was 16 and went on to work in Mac by the time I started college, I kept doing make up the whole way".
"I was delighted to get my degree and loved college but I never filled out any graduate programs because I always knew I'd work for myself after.
"By the time I got to college, I already had three years in makeup. I had a feeling I wasn't going to give it up, so I stopped working with brands when I was 20 and started working for myself."
Having worked with many brands and using many products, she wanted to create her own that would make the cosmetic industry more accessible for people.
"Having worked with products I knew what was missing. My first product was a palette that was a 3-in-1. Having worked for Mac, which is an amazing global brand, they have lots of products with the same function and that can be overwhelming for people. I wanted to make it easier".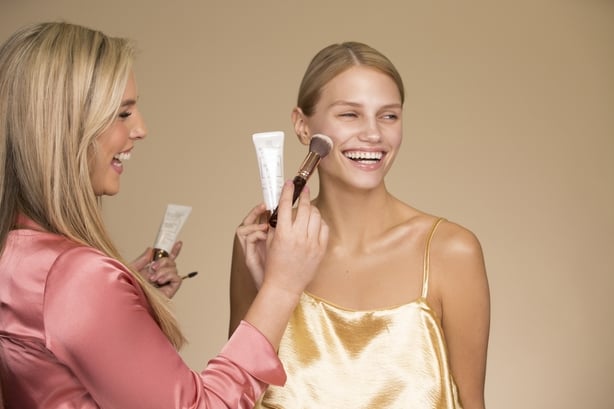 Online presence
Aimee started her own freelance page on Facebook. She started it up when people were just beginning to use it for makeup purposes, saying "there weren't that many back then so it worked, now it's quite saturated".
"It worked so well organically. For example, a makeup competition would generate 3,000 followers overnight." Instagram was then the next step for Aimee to build her brand.
When we asked the 27-year-old what it was like to do business over social media platforms, she said there were many pros and cons. She explained that she doesn't think a business could reach its maximum potential without being online as "it's useful for sales, getting the word out, and educating people on the brand".
"The positives outweigh the negatives", she continued. "However, if you're online, you're always online. You never switch off but you never switch off anyway when you have your own business, for me anyway."
She added: "I never get any negative comments but people have a lot of access to me and there aren't any boundaries. But the positive to this is that you receive direct feedback from customers and you get instant satisfaction that your product is being received well when you launch it".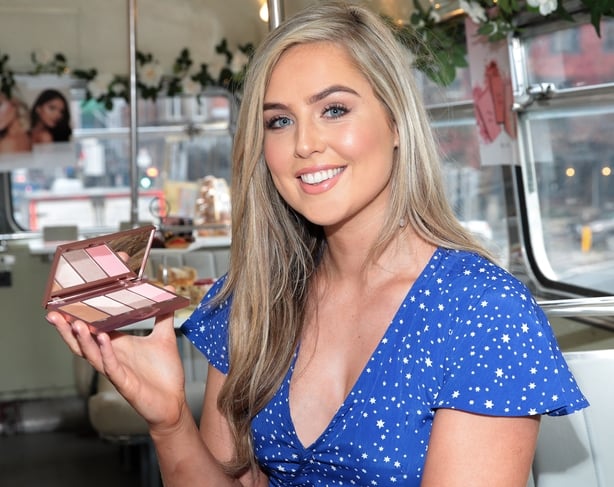 Her new shop, Sculpted by Aimee, in Dundrum has been her most recent project. For Aimee, a front-facing unit that gives the Academy and her products their stand-alone presence is something she's always wanted.
"It's great being a brand online but being a makeup artist I wanted people to have that space that they can come to learn about makeup, get their make up done and redeem them with our products," she said.
We need your consent to load this Instagram contentWe use Instagram to manage extra content that can set cookies on your device and collect data about your activity. Please review their details and accept them to load the content.Manage Preferences
Work-life balance
Being such a prominent businesswoman in Ireland, it's hard to believe Aimee would get any time to herself, but she said she doesn't hesitate to treat herself when she can.
"I'm very lucky I don't have any massive responsibilities," she explained. "I don't have any kids and I love working. It's the adrenaline, it's very exciting. Right now we're at the busiest moment and it's a lot of hard work but I just have to buckle myself down and get on with it. I might work a full week and if I can I'll plan a little trip away. But I'm constantly working. You're always kind of working, thinking of ideas or checking your emails."
One piece of advice she would offer to someone starting up their own business is to "go with your gut and don't overthink it".
Aimee said she didn't fully consider what she was about to do when she first began her business, and that perhaps if she had, she might have talked herself out of it.
She also said that having a passion for your product is integral: "Having a passion is huge. That will come through with whatever you're trying to sell and it will really stand to you".
As our conversation drew to an end she said "perfect timing! I've just pulled up to the office". It seems work for Aimee is a lifestyle - one she dedicates herself to in and out of the office.
What's next?
Having just opened up her shop, I was surprised to hear that she had such big plans coming up this year. This week is a busy one for her as she launches a "personal goal" of hers, launching her brand in Boots.
For the last quarter of this year, she has lots of new product plans, one of the launches being the biggest one to date. She's also launching into the Philippines and the Middle East as well as progressing further into the UK.
With Aimee's determination and unstoppable attitude, she's definitely one to watch.