Research carried out by the Alzheimer's Association International Conference in Los Angeles suggests that women who were born between 1935 and 1956 who didn't do paid work during their adulthood showed signs of poor memory in comparison to those who did.
A study of 6,836 women in the US found that the memory of those who didn't work or who were stay-at-home mothers and were aged between 60 and 70 declined 61% faster than those who did work.
Their memory was measured using standardized tests every two years starting when the women were age 50 or older.
Women between the ages of 16 and 50 who took part in this research who took part in paid employment had a much better memory in later life. Memory loss is the first sign of Alzheimers.
The women who took part in this research enrolled themselves in the Health and Retirement study, which is a government funded long term observational study of people who are aging throughout United States.
This same study has recognised that there are contributing factors of Alzheimers such as not stimulating your mind on a regular basis.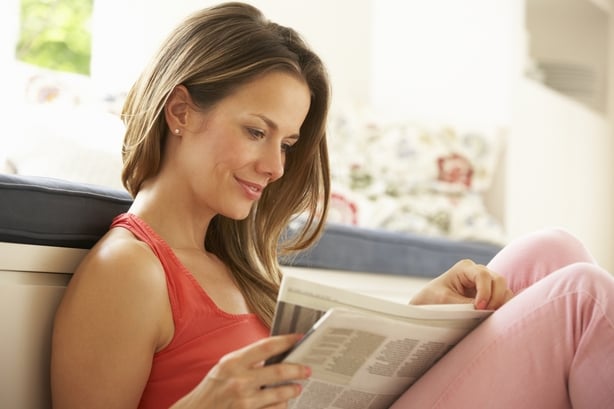 According to Irishhealth.com, approximately 38,000 Irish people are affected by Alzheimers and this is expected to rise to 58,000 by 2021 and 104,000 by 2036. They say that "internationally, while death rates declined for most major diseases including heart disease and stroke between 2000 and 2004, Alzheimer's deaths increased by 33%".

The Alzheimer Society of Ireland Head of Advocacy & Public Affairs Tina Leonard said:
"As this research confirms, there are a number of lifestyle habits that people can adopt to maintain or potentially improve your health as you age. These habits, spanning four categories – physical health and exercise, diet and nutrition, cognitive activity, and social engagement – can help keep your body and brain healthy and potentially reduce your risk of cognitive decline".
We need your consent to load this Instagram contentWe use Instagram to manage extra content that can set cookies on your device and collect data about your activity. Please review their details and accept them to load the content.Manage Preferences
Tina continued: "Research has suggested that combining good nutrition with mental, social and physical activities may have a greater benefit in maintaining or improving brain health than any single activity.
"While there is no guaranteed way to prevent dementia, there are steps you can take to minimise risk such as embracing lifestyle habits that improve your overall health like exercising, maintaining a nutritious diet and staying cognitively and socially active – science suggests these may support brain health as well. It's never too late to make changes to achieve a healthier lifestyle – or too early to start."