The start of summer is always difficult as families adjust to the new pace of life. Or rather, lack of any regular routine!
The newly launched YourDaysOut Summer Guide can help, with loads of ideas to keep everyone busy for the next eight weeks, sharing information on summer camps, water sports, family breaks and even things to do when it rains. (Well, it is an Irish summer!)
Also, every week during the summer on RTÉ Lifestyle we will highlight local festivals and events taking place around Ireland, catering for all interests.
This weekend is no different with events featuring traditional music, seafood, agriculture, arts, golf and more.
Have fun!
1) Forever Young Festival
The retro party of the Summer in Palmerstown House Estate, Naas will feature classic live sets from 27 original 80's music icons including The Human League, Holly Johnson, Level 42, Kim Wilde, Midge Ure, Hothouse Flowers and many more.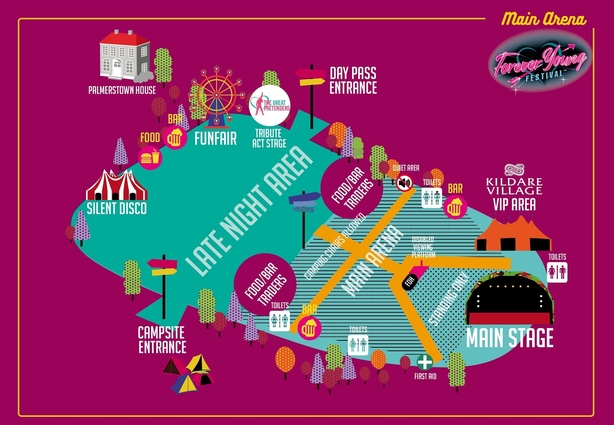 2) Kilmore Quay Seafood Festival
Now in its 33rd year, the annual Kilmore Quay Seafood Festival takes place in July each year with the charming and picturesque fishing village, on the south-east coast of Ireland, celebrating the start of summer with delicious seafood platters, fishing and lots of fun activities for all the family.
3) Summer Garden Festival | Claregalway Castle
Meet the experts who will give advice for improving your garden featuring rare and native plants, seeds, trees, garden furniture, tools, pots, sculptures, and craft work as your family enjoys live music, entertainment and freshly cooked artisan food.
4) Feile Traidphicnic
The unique Traidphicnic returns for the 8th festival, a jam-packed programme of Traditional Irish music, singing, dancing and visual arts and crafts! Something for everyone!
5) Barretstown Big Picnic
Everyone is invited to the annual Barretstown Big Picnic this Sunday from 11am – 5.30pm as they celebrate their 25th anniversary.

The Big Picnic is set to be an action-packed day of serious fun activities. Fossett's Circus will perform three live shows during the day and there will be lots of fun activities including crazy golf, canoeing, bouncy castles, pony rides, petting farm and much more.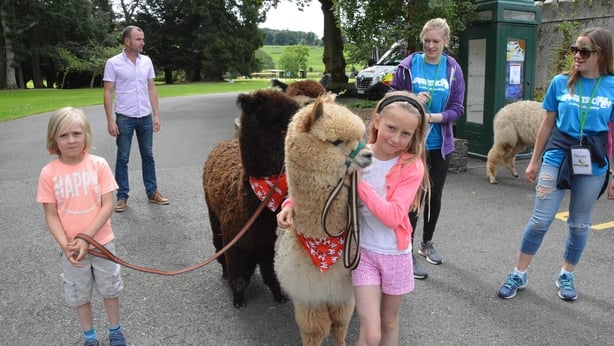 6) Summer Children's Tours | Glasnevin Cemetery Museum
The history of Glasnevin Cemetery will be brought to life again this summer as their family-friendly tour returns with some interesting stories including Fr. Browne and the Titanic, William Fogarty's pesky parrot and Maria Higgins - the only person in the cemetery who was buried twice! Tours run every Saturday over summer from this weekend.
7) County Longford Show and County Fair
One of Ireland's oldest shows takes place on Sunday in Lisnamuck. Alongside all the usual classes, there will be a dog fitness demonstration, live music, shopping village, artisan and craft markets, children's entertainment, Lego x, face painting, Henry and Hamish and much more.
8) Clonmel Junction Festival, Tipperary
Over the course of the week Clonmel Junction Arts Festival has presented a programme of events including live music, theatre, dance, comedy, visual arts, and much more. The festival concludes this weekend with Dansema - Twinkles in Kickham Barracks Gym, Nóta Stóta and Brendan Galileo For Europe at the White Memorial Theatre and a special Festival Corner at the Clonmel Show in Powerstown Park on Sunday.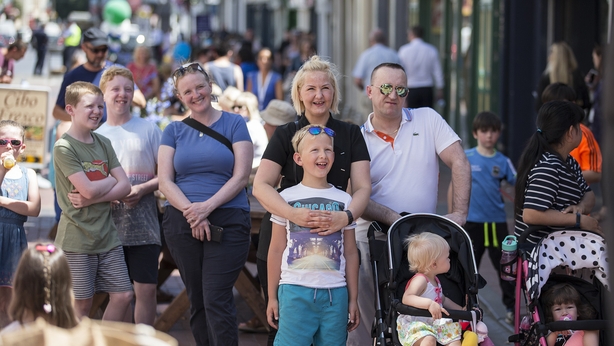 9) Irish Golf Open
This year's event promises to be a memorable week when fans can enjoy world-class golf, music, and entertainment, making for a special festival atmosphere in the majestic surroundings of Lahinch
10) Sligo Arts Festival
One of the festival highlights is the annual massive outdoor celebration Park Fest this Sunday with music from Grooveline, The Razor Sharps, The Ox Mountain Sessions, Meascan, Tabby Callaghan, Mabel Chah, the High Hopes Choir, and Will Softly's famous world (or world famous!) disco for children.
11) Natural History Museum of Ireland
Summer is here and the National Museums of Ireland have a full and fun programme of events. Pick up a Sun Activity Sheet in the Natural History Museum and follow the activity sheet trail to find out which animals live in the sea and which live in the sun!
On Saturday, during Prehistory Mysteries – Humans and the Natural World, you can see an array of replica artefacts and raw materials, which you can pick up and examine. Discover how humans cleverly used antler, wood, and clay in centuries past - long before there was plastic!
12) Summer Family Funday
Delta Sensory Gardens host their annual family day out this weekend with lots of fun activities for all to enjoy including face painting, glitter tattoos, pumpkin seed sowing and more to keep your little ones entertained on a sunny day.
Three things to do next week:
1) Laya Healthcare's City Spectacular
Ireland's biggest free summer festival runs over three days in Dublin next week with the best in international street performance, interactive family activations, workshops and more.
2) Comeraghs Wild Festival
The rugged Comeragh Mountains and the adjacent coastal hinterland around the stunning Waterford Greenway will be a hive of outdoor activity and fun next week as the Comeraghs Wild Festival gets underway for yet another year.
3) Earagail Arts Festival
Earagail Arts Festival takes place each July throughout County Donegal with two weeks of music, theatre, visual arts, film, literature, circus & carnival on Ireland's North West Atlantic seaboard.
YourDaysOut is the No.1 site in Ireland for people looking for fun things to do including events, summer camps, family breaks and birthday party venues. Businesses can also add extra tools to their pages to reach new customers, engage with regulars andcreate tickets to sell online, for less.