As it's Father's Day this weekend, I wasn't planning on doing much. Maybe a lie-in, breakfast in bed, watch some hurling on the TV.
Instead, it'll be an early start as a taxi-driver, sherpa, and cheerleader.
I guess the best way to spend Father's Day is having fun watching your children have fun.
If you do have some time away from their activities this weekend, there are loads of other events for your family to enjoy.
Have fun!
1) Danny Boy Jazz Blues Family Fun Day
The Danny Boy Jazz & Blues Festival have teamed up with Carrowmena for a Family Fun Day on Sunday. There will be lots of different activities on offer, at reduced prices, for the whole family along with live music throughout the day.
2) Cruinniú na nÓg
Ireland is the first and only country in the world to have a national day of free creativity for children and young people under 18. Cruinniú na nÓg returns on Sunday with free events for children all over the country.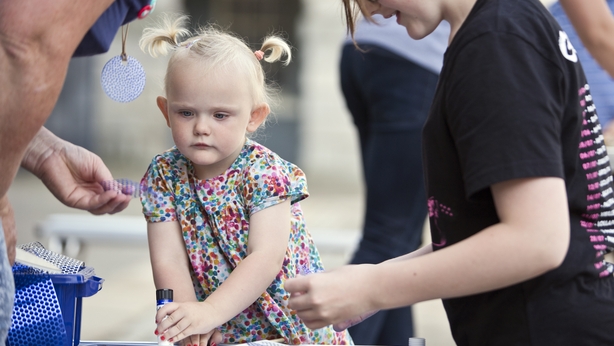 3) Féile na mBláth - The Park Festival Tralee
All the ingredients for a magnificent mid-summer Park Festival in Tralee featuring dog shows, face painting, balloon modelling, bouncy castles, gardening and flower demonstrations, music, dance and lots more.
4) Cork Midsummer Festival
The 11-day festival, running from 13th - 23rd June, will have an incredible variety of activities for the whole family, suitable for all age groups, with music, circus, dance, arts and crafts workshops, high-flying performances and spectacular science.
5) Cork Summer Show
The Show will provide visitors with an exciting range of experiences over ten interlinked zones, including the Agricultural show, Home and Garden show, Food and Drink Fest, Livestock Show, Equine Show, Dog Show, Vintage Rally, Retail Zone, Kids Zone, Entertainment Zone and even helicopter rides!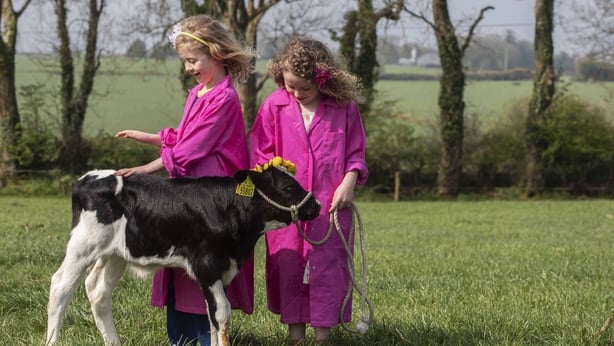 6) Festival of Children | The Ark
A four-day celebration of children's rights, arts and culture with a weekend of theatre, dance, games, and film.
7) Beetles, Bugs & Bumblebees | National Museum Country Life
Ever wondered what insects live in your garden? Join Dr. Karina Dingerkus at the National Museum of Ireland | Country Life to find out, and to learn about the amazing creatures that live on their grounds and why they are so important.
8) Taste of Dublin
Over four indulgent days the city's latest, greatest and hottest restaurants each fashioned together exquisite signature dishes, allowing visitors to create their dream tasting menu at the ultimate foodie festival.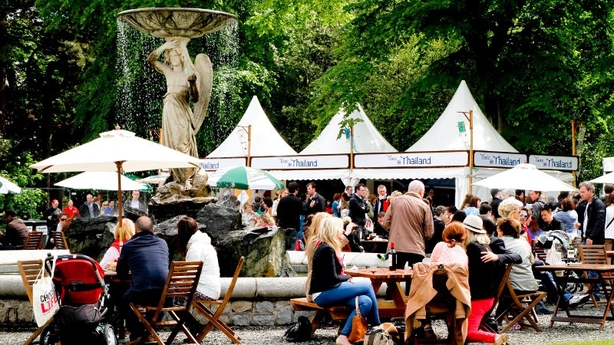 9) Classic Car Show | Wells House
Spring would not be the same without the annual classic car show in Wells House – a great day out for all the family with cars from every generation!
There will also be a vintage tractor display, BBQ, live music, Mr. Toad from Wind in The Willows and with proceeds going to Make-A-Wish.
10) Bloomsday Festival
Bloomsday celebrates Thursday, 16 June 1904, the day depicted in James Joyce's novel Ulysses. The Bloomsday Festival is now a week-long event from the 11th to the 16th featuring guided tours, music, theatre, workshops, readings and lots of straw boater hats.
11) National Wax Museum
This weekend is Father's Day and, to help you celebrate, all Daddies go free to the National Wax Museum in Dublin. Why not meet his favourite rock stars, have a photo with Fr. Ted or scare the grey hair off his head in the Chamber of Horrors!
Three things to do next week:
1) Cork Carnival of Science
The two-day event will feature more than 100 exhibitors offering non-stop, family-friendly experiments, interactive activities, games, street cuisine and a packed line-up of live entertainment.
2) Flavours Of South Dublin
Flavours of South Dublin Festival will bring together wonderful restaurants and eateries with cultural and crafts displays, a demo kitchen and lots of family entertainment.
3) Nenagh Castlefest
Nenagh Castlefest is a weekend of music, free entertainment, great food, funfairs and fair fun in the grounds of the majestic 12th Century Nenagh Castle.
YourDaysOut is the No.1 site in Ireland for people looking for fun things to do including summer camps, family breaks or birthday party venues. Search near your current location, publish your own page, follow your favourite pages, buy tickets and leave a review.