Earlier this month, the 2019 Cork City Marathon took place with thousands of participants from all over the world taking part. Known as the "Marathon for everyone", organisers fought to make the event as inclusive as possible for runners of all fitness levels and abilities. 
In fact, there were eight visually impaired runners from across the country signed up to take part in this year's Marathon Team Relay - all of which came about due to a small group of people in Ballincollig, Co. Cork.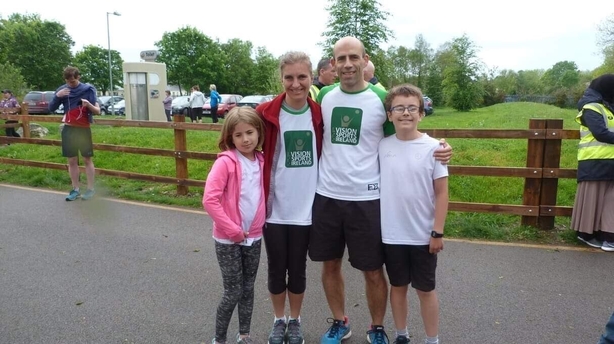 Last year, Optometrist and running enthusiast Joan Ryan went to the Ballincollig's Parkrun to train up some guides. Their extensive training included running with a blindfold and with glasses that mimicked the eye conditions that visually impaired runners are afflicted with so that the guides could run a mile in their shoes.
Coincidentally, the following week Nauzike and Peter Habermayer (originally from Hungary) came to take part in the Parkrun. Nauzike is visually impaired and her husband Peter is her guide. Since then, the number of visually impaired runners and guides has increased week on week.
Now, Joan is on a mission to recruit and train as many running guides across the country as possible because, as she says, it has "restored her faith in humanity". So, how does running with a visual impairment actually work? 
"It's very different for every single person," insists Joan. "It really depends on what visual impairment you have. Only about 7% of people are totally blind, some people will have some peripheral vision or central vision so you have to approach every individual and ask the question: what do you need?"
"That's what I really want to stress to people," she continued. "They will have a definite view on whether they want you to run on their left side or right side or whatever. We don't ask anyone to define their visual impairment, we just ask, 'what do you need and what can we do to help you?' and if they're not sure, we can suggest things. We can start out with walking or we can introduce a guide rope."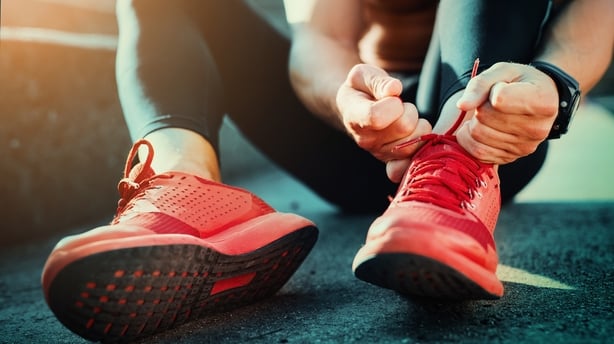 Once a visually impaired runner has found the style and system that works for them, their guide will run alongside them, providing a narrative to alert them to any turns, changes in terrain or surprises that may appear such as a dog appearing on the course, for example. 
That's it. A helping hand, a kind word and, possibly, a guide rope is all that's needed to give someone with a visual impairment the ability to run - an activity that affects so much more than just their fitness levels.
According to the 2016 census, there are 54,810 people in Ireland who are blind or visually impaired. The most common type of difficulty experienced by those people was participating in leisure and other activities, with 23,099 (42.1%) having difficulty going outside the home.
"A lot of services for people with visual impairments tend to be in Dublin or Cork but we have guides in Mayo, Tralee, Wexford - everywhere. That's really important because people can do their weekly walk or run in their own community," notes Joan.
"Parkrun is an opportunity is to get out in your own local community, become known by your own name and be known for things other than a white stick or guide dog. There's a big social side too, we all go for coffee after our run, it's very light-hearted and inclusive. It's about participation, not competition."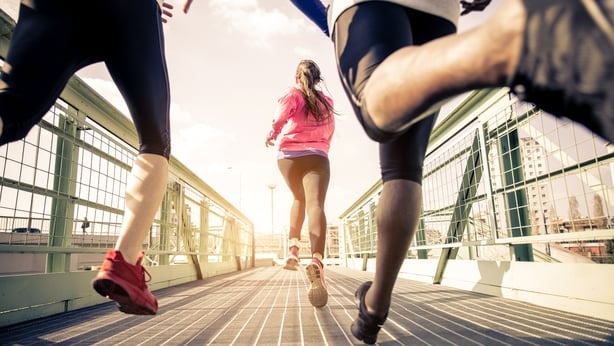 Of course, this partnership doesn't just benefit those with visual impairment. According to Joan, the feel-good factor spreads to all of those involved as friendships blossom over a weekly run.
"I am constantly amazed. It makes me feel better about the world. I might provide some support but it's the individual Parkruns who have taken it on themselves and stepped up, they're really proud of their participants of all abilities. It just shows you what's possible.
"We took a particular interest in those with visual impairments because of my background but it just shows you what can be done if a group of people decides to do it. There are so many barriers for people with disabilities participating in sports but, actually, with small adjustments, they can be included in any regular event.
"My own view is that it strengthens the teams who have to think slightly differently, it makes the team stronger and more resilient. They've developed skills because of it, it's a win-win for all the teams."
Although Joan acknowledges that events could be organized specifically to serve those with disabilities, she believes that making slight adjustments to events that are already taking place is more beneficial - for all involved.
"Making it normal for people with impairments to take part - albeit with a little assistance - makes them part of the community. There's no reason that they can't take part in the 'regular' events that are already taking place."
She continued: "Inclusion isn't about putting on a special event once a year for people with a disability, inclusion is making sure that they can go along every Saturday to their Parkrun or to the Cork City Marathon or to their local club. With a few adjustments, they're just another participant."