The RTÉ Guide's Jess O'Sullivan shares her top interior design picks for the week ahead.
Little & large
For those who love to have plants around the house, the new hourglass pot from Danish brand Ferm Living will make a great addition to your space. The voluminous metal pot can turn both ways so that you can experiment with big or small plants.
Use it as either an elevated stand or a roomy container in which your plant can spread its roots as it grows. You can choose from three sizes starting at €99, and it can be used alone or combine with other pots in different sizes to introduce a sculptural element to your decor. The modern matte finish has been treated to be suitable for outdoor use too.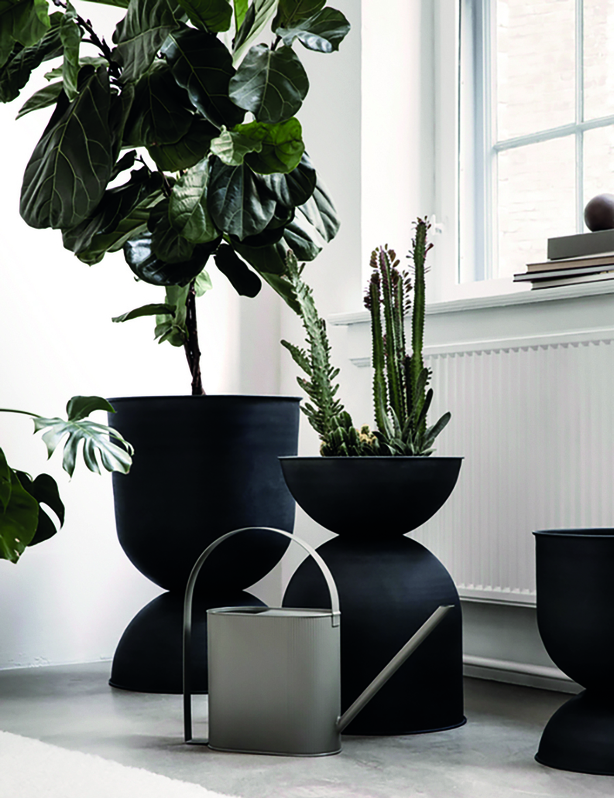 Stick in the mud
Encourage your children to play outside by creating a garden space where their imaginations can thrive. Aldi has a fantastic range of fun outdoor equipment for your little ones, from Metal Climbing domes, swings and rope ladders to keep them active, to children's garden tools (from €2.99) to give them green fingers while they're still young.
This Mud Kitchen (€69.99) is my pick of the bunch. Made from FSC certified from responsibly managed forests, it has chalkboards, planter trays, sinks and hobs with moveable dials and utensils to cook up the ultimate imaginary mud menu. On sale now in Aldi nationwide.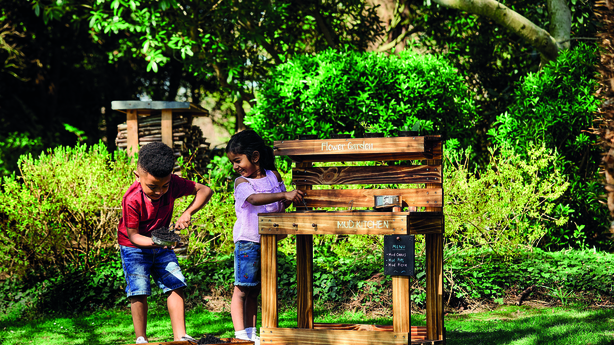 Paradise found
Irish brand Max Benjamin has added three new fragrances to its exotic Ocean Islands collection, drawing inspiration from three islands in French Polynesia – Bora Bora, Tahiti and Moorea. Each scent has been designed to evoke the magic of aromatic wildflowers, herbs and fruits you would expect to be swept away by in a tropical paradise. Available as candles (€24.95), diffusers (€32.95) and scented cards (€4.95). See maxbenjamin.ie for stockists, including Brown Thomas, Kilkenny and Arnotts.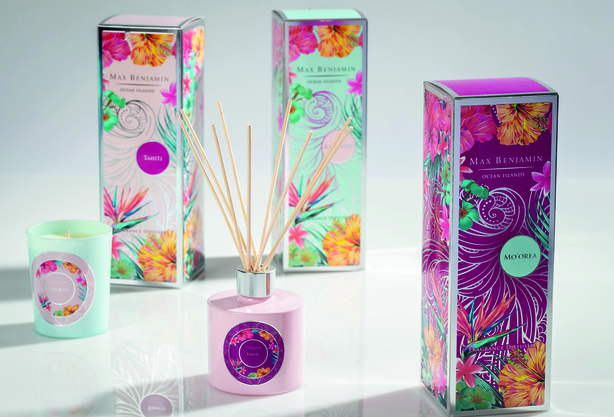 Locker room talk
Give a nod to your school days, with this surprisingly elegant and practical skinny locker (€280) from aprilandthebear.com. Keep your stuff neat and tidy by standing it alone or pairing it with colourful pals in a larger space. It comes in slate, blush, mustard, white and olive.
There is a removable hanging rail, four adjustable shelves, two hooks, a cable hole and safety wall screws so it doesn't topple over. It can also be locked, just in case you want to keep valuables safe.