This year on Super Garden, audiences were once again dazzled by the innovative creations of five gardeners, with everything from a Lion King-inspired haven to a sunken cosy enclave, designed for soaking up the sun. 
But when it comes to being "best in show", there was no competition. Gráinne Walsh's dog-friendly garden wowed audiences in the penultimate episode of Super Garden, and was named the winning garden today at Bloom.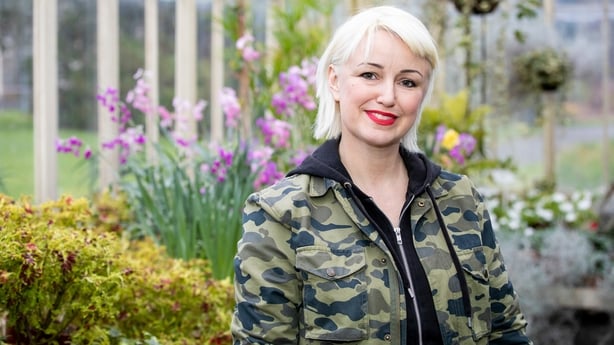 Speaking to RTÉ Lifestyle, a thrilled Gráinne said the experience was "nothing like [she] expected". Watch the interview in full above.
"I had no idea what I was letting myself in for, it was crazy to get to this stage. Crazy!" 
"I've watched the show for probably all of it and I live in Chapelizod, right near the Phoenix Park so I'd always walk up to Bloom in the summer", she added. 
She mentioned that one main motivation for entering was a neighbour of hers, Darren Joyce, who entered last year and won. "I was killed asking him questions and so he said 'why don't you just enter yourself and see?'" 
Gráinne was crowned as the Silver Medal winner by Super Garden judges and had the pleasure of recreating her stunning garden at Bloom in Dublin's Phoenix Park. 
Conceived and built in just four weeks, Gráinne's "Under Dogs Garden" was designed to be a canine paradise, which would also suit homeowner Aileen and her two children Rachel (23) and Joseph (20) plus her two rescue dogs Mossy and Dexter. As well as this, Gráinne wanted to prove to the judges that you don't have to choose between your dog and beautiful garden.
Tasked with renovating a garden that was not just underdeveloped, but actually rotting, as the family had not had the time or the money to work on the space since moving in in 2016. As a garden fanatic herself, there was a lot of pressure on Gráinne to produce something spectacular. 
And that she did! The space was as beautiful as it was functional, featuring dog-friendly style points that enhance without dominating the landscape of the garden. An elevated dog bed lets adventurous puppies survey the space, while a tunnel snaking through banks of grass and flowers, complete with a light shaft for dropping treats, allow dogs to get stuck into their gardens in a new way.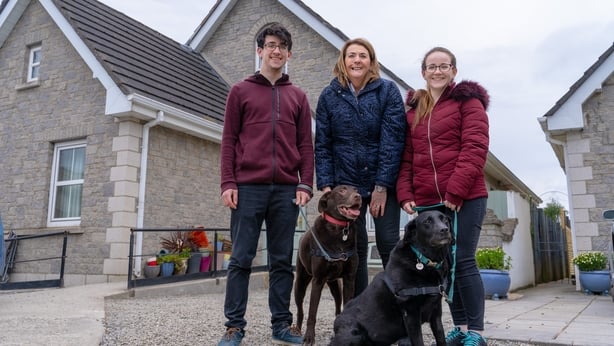 Planting in pots and raised beds were used to cut the temptation from curious pooches, while gravel was used to discourage the dogs from hanging out in lower flower beds.
For warm days Gráinne designed a cool down area with a pooch plunge pool, a two-story kennel and a doggy dome for some chill out time. She's also created a composting/waste recycling area for the dogs to do their business and benefit the garden.
Combined with stylish watering spots and plenty of space to play, this was the perfect place for the family to spend a dog day afternoon. 
Speaking about the family's love of their dogs, Gráinne described the pairing as a "perfect fit", as she herself has a rescue dog - a boxer - and has paid attention to what her pooch likes and dislikes in a garden.
"From the word 'go', Aileen just went along with everything, even the pink. She said 'I trust you, it'll be fine.'"
Speaking about the long journey from conception to featuring her winning garden at Bloom, Gráinne emphasised the work needed to carry off such a feat. 
Look back at all the gardens from this year's show here, including Gráinne's!