Get buzzin' - Bloom is back, and looks set to be bigger and better than ever!
The annual gardening festival, sponsored by Bord Bia and held in the Phoenix Park each June bank holiday, is a glorious spectacle, showcasing the best of Ireland's flora and food. Each year the festival gets more popular, and for the green-fingered among us, it's not to be missed.
Kicking off on Thursday 30th May and running until Monday June 3rd 2019, the festival will feature 22 show gardens, 14 postcard gardens, over 100 Irish food and drink producers, 25 plant nurseries, 25 live cookery demonstrations with some of Ireland's best-known chefs and some 100 retailers, all within a 70 acre site.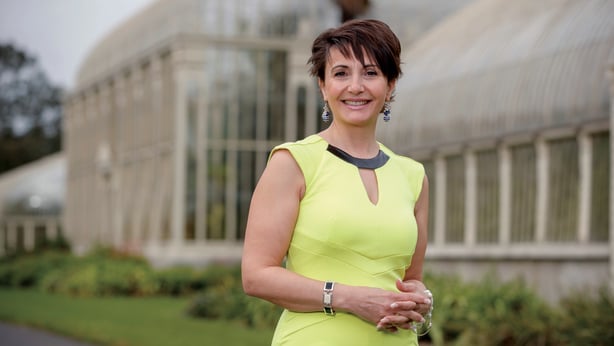 As always, family is a key focus for the event, with kids going free and able to frolic in the fairytale-like surroundings of Dublin's most beloved park. With a host of activities just for families, it's set to be an unforgettable event for little ones.
And you haven't a green bone in your body, fear not: Bloom is a celebration of all things fun and beautiful first and foremost, and there's something for everybody. Here are our top five things to see and do at the festival.
1. Super Garden 2019
In the latest series of Super Garden, we've seen everything from a Lion King-inspired sanctuary to possibly the most dog-friendly garden in the land, and now a winner must be chosen from the five fab gardeners vying for the title.
This year's series reaches its climax with the sixth and final show on Thursday, 30th of May at 7.00pm on RTÉ One, during which one lucky winner will be named as the creator of the Super Garden for 2019!
After careful deliberation, the judges will travel to the winning garden to surprise the triumphant designer. The winner will have their garden recreated at this year's Bloom Festival. You can check out last year's winner here.
Pop by the RTÉ tent where RTÉ One, Radio 1, Lyric and weather will all be broadcasting throughout the day. Áine Lawlor and Marty Morrissey will present live from Bloom each evening at 5.10pm on RTÉ One.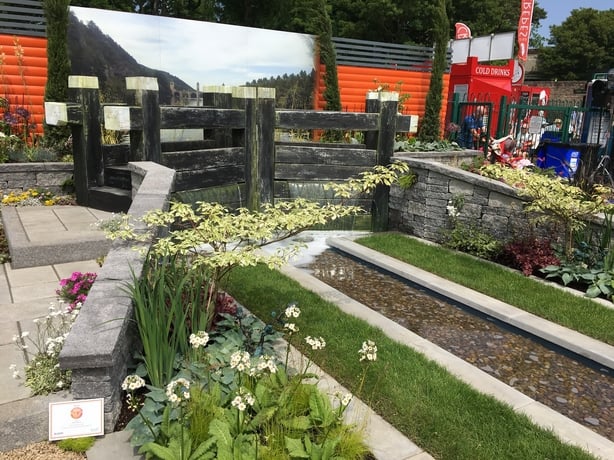 2. Bloom's first underwater garden
The show gardens at Bloom are the highlight for many visitors, often taking themes such as mental health or memory to beautiful and creative places and wowing us in the process. This year, however, we're treated to a real delight: Bloom's first underwater garden!
In BIM's Aqua Marine Garden, garden designer Oliver Schurmann will don a dry suit with oxygen tent - far from the gloves and shears we usually pick up to do some gardening - submerging himself in his aqua garden.
3. Food, food and more food
It's only natural that a festival celebrating the incredible produce our country creates would also focus on the yummy treats we can make from our fruits, vegetables and even the flowers. The food village is a central part of the festival, and a perfect spot for some people watching in between panels.
Over 100 producers will set up their stalls there, selling everything from cheeses to confectionery, and for the avid foodies you can watch out for a number of exciting products, such as a chorizo white pudding, seaweed and fruit juices and Ireland's first non-alcoholic gin & tonic-flavoured drink, just in time for summer.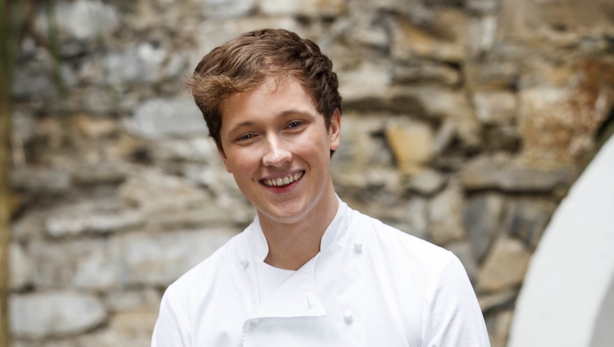 Meanwhile, the Bord Bia Quality Kitchen Stage will host 25 cooking demonstrations. Neven Maguire, Rory O'Connell, Catherine Fulvio and chef Adrian Martin are just some of the familiar faces whipping up delicious treats there.
As a special treat, gardening expert Gerry Daly will also take to the Quality Kitchen stage to demonstrate how easy it is to add home-grown herbs into everyday meals.
4. Fashion to fawn over
The unofficial dress-code for Bloom is florals (for summer? Groundbr-- Okay, we won't), and certainly, there is much to draw inspiration from. From coordinating flower gardens to inventive displays, you could plan your summer wardrobe in a day here.
There is also a dedicated fashion pavilion, where twice-daily fashion shows offer up the best in Irish fashion.
5. The RTÉ Tent
That's right, once again, we will be back at Bloom with our very own tent! Join Marty Whelan, Ray D'Arcy, Joe Duffy, Miriam O'Callaghan and many more RTÉ personalities as we provide Weather bulletins, panel discussions, musical performances and live entertainment.
Plus, as usual, Aine Lawlor and Marty Morrissey will present Bloom Live on RTÉ One at 8:30pm on Thursday, 30th of May.
Bloom takes place in the Phoenix Park from 3oth of May to 3rd of June, 2019. Tickets are on sale here.