School exams are set to start shortly and you know what that means: the sun will start splitting the stones, the sound of lawn mowers and laughing children will fill the air and there are lots of fun outdoor events to distract students from their revision.
This weekend is the 10th anniversary of the Rockin Road Festival raising money for students and children who use the services of Childvision in Dublin, the Portrush Raft Race is on and there are two fun events taking place in Baltimore, as well as lots more ideas on YourDaysOut.
We've selected a few of our favourites but whatever you decide to do, have fun!
1) Rockin Road Festival
Fun family day out raising funds for equipment for students and children who use the services of Childvision. The event runs from 12pm - 8pm on Sunday and features vintage scooters, bikes and cars, live music, inflatables and the first ever Scruffs Dog Show!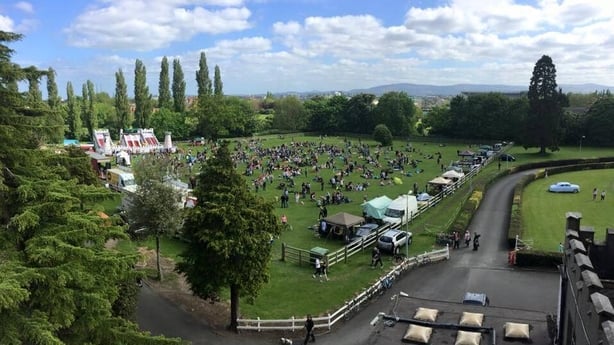 2) Rathlin Sound Maritime Festival
A multi-site festival highlighting the stunningly beautiful surroundings of Ballycastle town, Rathlin Island and the waters in between. The festival starts this weekend and runs until June 2nd. This weekend's highlight will be Cliona Hagan's debut performance at the Marine Hotel, Ballycastle on Sunday.
3) Copper Coast Festival
The third Copper Coast Festival will take place between 24th May and 9th June, highlighting the geo-diversity along the beautiful Waterford coastline between Tramore and Dungarvan.
4) Kinnity Castle | Sunrise Vintage Club Annual Family Fun Day
Kinnity Castle Vintage Day takes place from 12pm on Sunday 26th May hosted by The Sunrise Vintage Club. It promises to be another great family day out with lots of attractions & entertainment to suit all the family. All proceeds are donated to local charities.
5) Baltimore Wooden Boat Festival
Baltimore Wooden Boat Festival is a celebration of the traditional timber sailing boats of Ireland. Events include a Harbour Race for all sailing classes, boat building competition and a spectacular Parade of Sale in Baltimore Harbour.
6) Baltimore Seafood Festival
Baltimore is going to be busy this weekend as two festivals will entertain locals and visitors. The seafood festival is a three-day festival showcase for the products of Baltimore's fishing and local food producers.
Visitors have the opportunity to sample some of the best of the fish, shellfish, smoked fish from the seas off Baltimore, together with other produce like cheese and home-baking in the food tents lining the pier.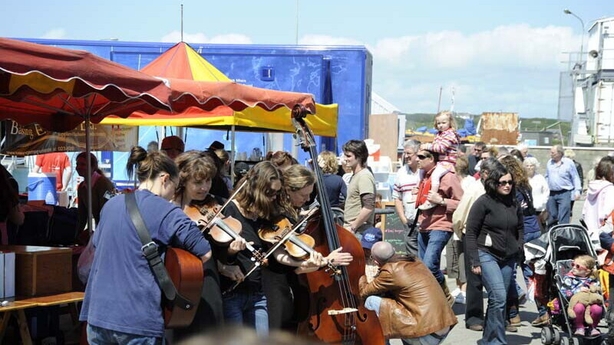 7) Portrush Raft Race Weekend
The Portrush Raft Race, in aid of RNLI, is one of the most popular family fun days on the North Coast. Large crowds of spectators gather to watch as the 'home-made' rafts race from the West Strand beach to the finishing line in the harbour while also enjoying other fun, family-friendly events with a Kids play zone, Kids' Disco, Tug O' War, Wild Geese Sky Dive Team and more.
8) Ards Puppet Festival
The popular festival which is taking place on Sunday and Monday presents a full programme of puppet mayhem and will be fun for all ages!
Over the two days, Ards Arts Centre and Conway Square will be buzzing with an eclectic mix of scheduled performances, free puppet workshops and plenty of madcap puppet shenanigans! Expect puppets in all shapes and sizes, from socks to strings and even ones that glow in the dark.
9) Battle for the Bay
The Pure Magic Battle for the Bay returns to Dollymount Beach for more beach fun, water-sports, music and loads of sandy entertainment, so get your sunglasses out (hopefully) and wax your surfboard.
10) Biodiversity Week
Over 50 events will be taking place all across Ireland encouraging us to get up close and personal with our natural environments and celebrate our diverse species and habitats including this weekend a hike in Lough Boora, Abbeylix Bat Walk, a land-based Whale Watch in Bray and an afternoon walk to Lullymore West Bog.
11) Mermaid Arts Centre | Concert for Babies
A musical experience specially designed for young people in the Mermaid Arts Centre. Music and wonder flood the room; sighs and giggles abound. Joining them will be special guest, Eamon Sweeney. Extra date added this Sunday at 10.30am.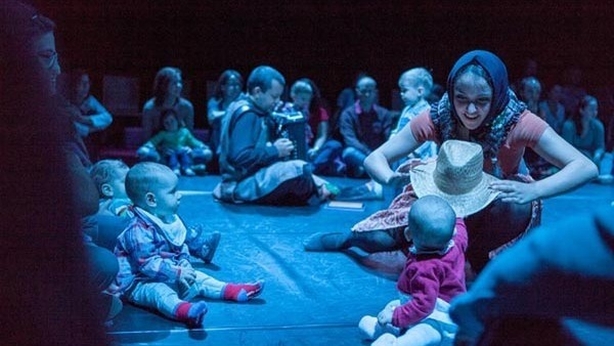 12) Feile Nasc
Féile Nasc is Dublin's new Summer outdoor folk and traditional music festival. It will take place in Marlay Park on this Saturday from 2pm until 10pm featuring Liam O' Maonlaí with his band Ré, The Bonny Men, Black Band Folk, Steo Wall and many more.
Three things to do next week:
1) Bloom
Celebrate garden life at Ireland's largest and most spectacular gardening event in the Phoenix Park from 30th May - 3rd June with show gardens, food village, live entertainment, crafts, flowers and family fun.
2) Funderland Limerick
One of the largest travelling theme parks in Europe heads to Limerick from 30th May to 16th June with rollercoasters and other attractions to keep the city's thrill seekers entertained.
3) Rathlin Sound Maritime Festival
A multi-site festival highlighting the stunningly beautiful surroundings of Ballycastle town, Rathlin Island and the waters in between, with culture, crafts, music and food until 2nd June.
YourDaysOut is a sales and marketing platform for local businesses and event organisers with tools to help promote, publish and sell tickets and bookings online, for up to 50% less than other sites.