Ireland's Junior Entrepreneurs exhibited products which they created to achieve €320,000 sales from their classroom businesses in Dublin yesterday at the RDS.
Sales from the Junior Entrepreneur Programme hit an all-time high in Irish schools as 16,000 eleven and twelve-year-old children, who took part in the Junior Entrepreneur Programme, hit sales of €320,264 with profits of an eye-watering €198,215.
"This is a new record and testament to the creativity and hard work of teachers from the 600 schools throughout the Republic of Ireland and Northern Ireland," says to JEP co-founder and Tweak.com founder Jerry Kennelly.
The All Ireland Showcase day takes place at RDS Simmonscourt today with 5,500 children participating in an exhibition of projects and an awards ceremony, hosted by Marty Morrissey and featuring Keelin Shanley and Miriam O'Callaghan.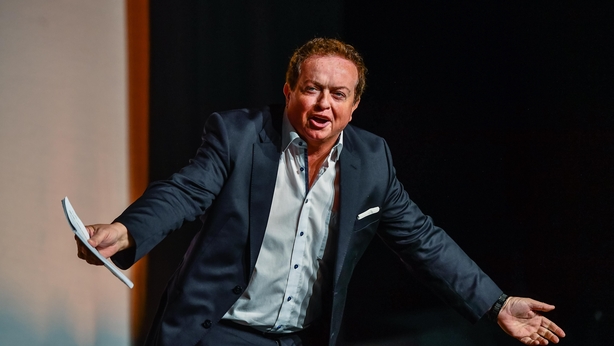 The 2019 'Creative Pioneers' award was presented to Scoil Bheinín Naofa Cailiní from Balsaran, Duleek, Co. Meath for their Detail Bracelets which store important medical information using QR codes.
St Anthony's National School from Ballinlough, Cork, took to the stage with their teacher Cranait Fahy who picked up the Genius Product award from RTE's Miriam O'Callaghan for their Mama-G's Sting Solution Kit of colour-coded plasters containing customised remedies for different types of stings.
Fiona Santry, a teacher at 6th Class in Castlemartyr National School in Cork collected the 'Class of the Year' award from Jerry Kennelly for their project Galactyco Trading cards which made a profit of €717.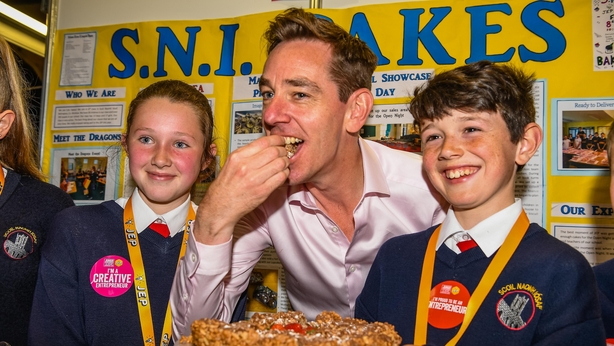 In total, 67,000 children have participated in the programme since it was founded in 2010 and it's been proven to reinforce the critical learning elements from the primary school curriculum.
During JEP, children invest a small amount of money and need to monitor costs and sales closely to ensure they create a profit. They learn fast when they are talking about their own money.
"It's just a like a real start-up, with market research, marketing, sales, finance and production teams. Every child invests a small amount of money and reapS the profits from the enterprise" explains Jerry who, along with co-founders Fiona Stack, Jerry Clifford and Marie Lynch have run the programme since it was founded in 2010.
In a recent survey. 85% of teachers said that JEP enhanced the teaching of maths with 97% of participating pupils said they would recommend it to a friend.
Kennelly's company Tweak.com funds the programme along with some local partners throughout the country. For more information, visit www.juniorentrepreneur.ie.
Click through the gallery above for photos from this year's event. Photo Credit: Ray MacManus.