Digital Dad: 72 hours in Cork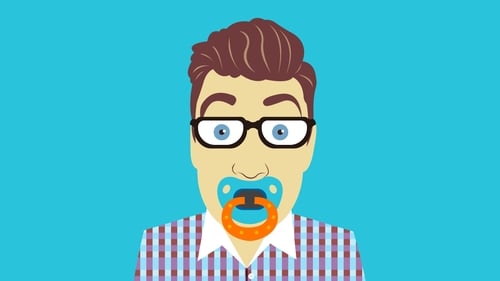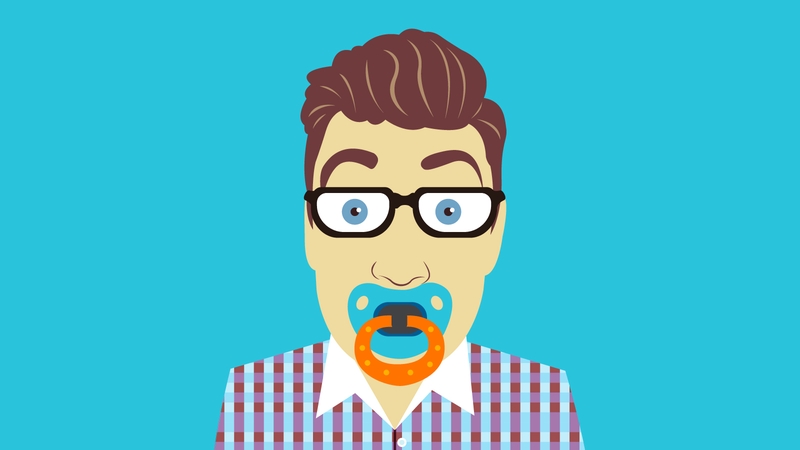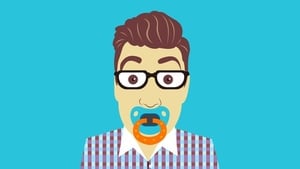 By Digital Dad
Dad of Four, husband of One. master of None.. All opinions are my own unless my wife tells me otherwise
The last time I spent any significant time in Cork was in 1996. Oasis were in town, I felt like a rock 'n' roll star, the weather was amazing, the days were supersonic and I was awaiting the arrival of my leaving cert results. I believed I could live forever.
I was on a champagne supernova, some might say, but that was then, this is now, and here I am, half the world away, married with children reminiscing about the summer days of going to see one of my favourite bands, as they played a second night in Páirc Uí Chaoimh. Liam and Noel were epic.
Fast forward 23 years and the only thing supersonic nowadays is my toddler's butt. My younger, wilder, hazier and possibly best days, may be behind me but the new rock 'n' rollers in my life are my three kids, Freddie (7), Reilly (5) and Jackson (2). I wouldn't change them for the world.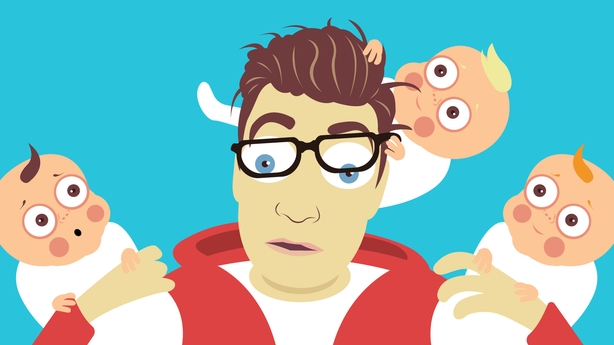 Ever since that glorious summer, skipping between the Cork and Kerry borders on an almost weekly basis, Cork has always been a special place for me. We still spend several weeks a year in Kerry and often travel to Cork for a night or two just to get our fix of country before heading back to the 'big smoke': Dublin, the city of extortionate rent and bumper-to-bumper traffic.
But anyway there we were, Easter week approaching and I thought to myself, what better place to go for a family break than Cork, the Rebel County. We packed the car, waited 86 minutes for our toddler to buckle his own seat belt and made our way down to Little Island where we were basing ourselves for three days of sun, sea, and adventure.
First up was Fota Wildlife Park. We drove straight there from Dublin as we had been booked in for a VIP Family Experience tour of the park. Now it's far from VIP that I was raised but this two-hour guided tour where we got to see the inner workings of the park and got to feed some of the animals was brilliant.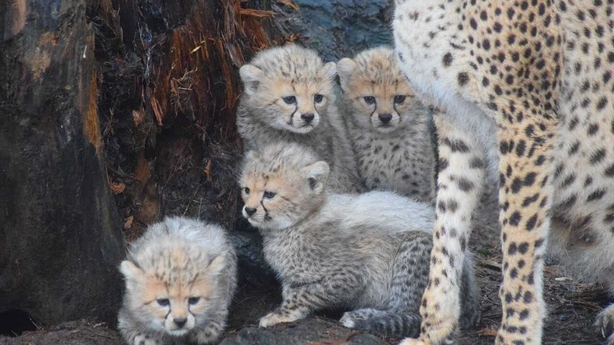 Our guide Willie, who has been working at the park for over 30 years, brought us around the park on a customised golf buggy and gave us a fascinating insight into the park's history and its inhabitants while also furnishing us with details about animal escapes and escapades.
We saw the bold, the beautiful, the not so beautiful, the stinky, the very stinky, the cute and the cuddly and we got to feed giraffes, rhinos, monkeys and penguins. It was great, really really great and this dad doesn't say that lightly. The kids absolutely loved it, Mrs.'I don't like animals' DD loved it too and even the giraffes seemed to have a good time. We'll be back.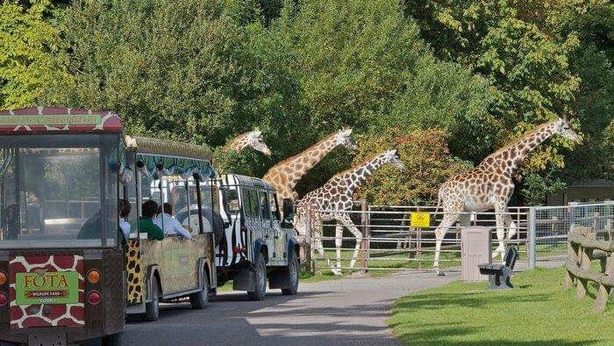 After Fota, we waited for 'I want to do it, no, I want to do it' to buckle his belt again and drove the 10 minutes to our hotel, the Radison Blu Hotel & Spa, where we'd be staying for the next three nights.
The hotel had been recommended to me by the good folk on my Facebook page because:
It's close to Fota and Cobh
It caters for families and children and
Kids under 12 stay and eat for free. Bonus.
It didn't disappoint either. On arrival, the kids were given a welcome pack and were encouraged to play some games to win prizes while we checked in. We were given an interconnecting family room and as it was Easter the staff had laid left an egg in the room for each of the boys. It was a lovely gesture and one that made the kids feel even more excited to be there. Mum and Dad got a few chocolate treats too and not the nappy variety for a change. Yum.
The rooms were big. The rooms were clean. But more importantly, the rooms were separate (albeit for a non-lockable door separating the two). I hadn't stayed in an interconnecting room with my lot before and I have to say, it really took the hassle and stress of trying to squeeze a family of five into a single room.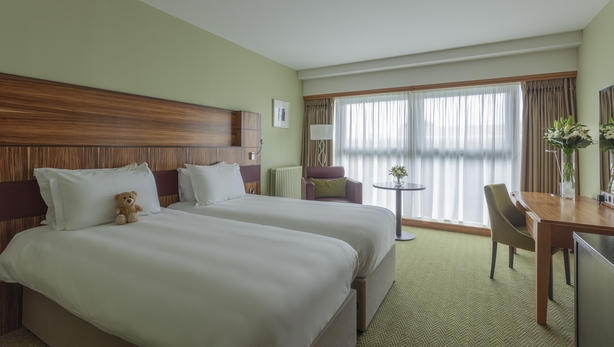 Like many parents I'm sure, my dread, or rather something I rarely look forward to, is bringing my kids out for a meal. It's the ticking time bomb aspect of it. Will they, won't they kick off? I'd rather sh*t a hedgehog if I'm being honest...but alas, my fears were in vain and no hedgehogs were harmed because the hotel had a very good setup.
There was a separate children's buffet where kids were free to choose their own food and drinks and it really made them feel special - grown up, if you like. There was also a playground located directly outside the restaurant which was visible and accessible through large glass doors. There were lots of other families there happily enjoying their meals (yes happily, you read that right) and within three minutes of sitting down, I knew the risk of table tantrums (mine) or dirty protests (mine) would be low.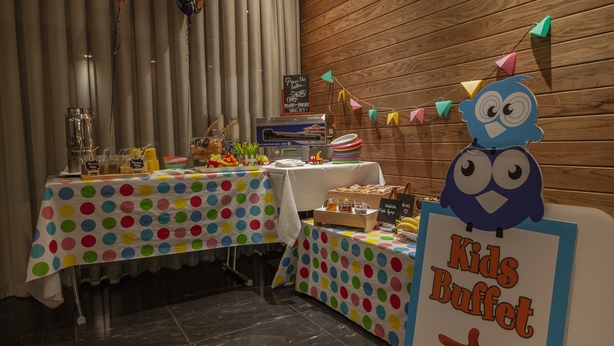 Instead, we had kids, running off their almost infinite energy while coming back to refuel every few minutes at their own "personal restaurant". It was bliss and it meant that we could enjoy a glass or two of grape juice in relative peace. The bubble didn't burst at breakfast the next day either – the same setup, the same results. I would have stayed for a week.
The hotel facilities were very good too. We didn't avail of the spa – that would have been pushing it – but the child-friendly heated pool was very good with lots of space and lots of Jacuzzi jets for everyone. Free storage lockers in the changing rooms was also a plus. It's the simple things and the Radisson Blu did them right. We'll also be back.
For the next two days, we based ourselves around Cobh and took in all that it had to offer.  We did a vintage family photoshoot at Cobh Pastimes which was so much fun. We couldn't stop laughing at each other as we dressed up and posed in old saloon-style clothes.
We had a ball and I haven't laughed so much in a long time. I'd highly recommend it if you ever find yourself in Cobh and a big thanks to Fionnghuala and Anne-Marie for making it so enjoyable.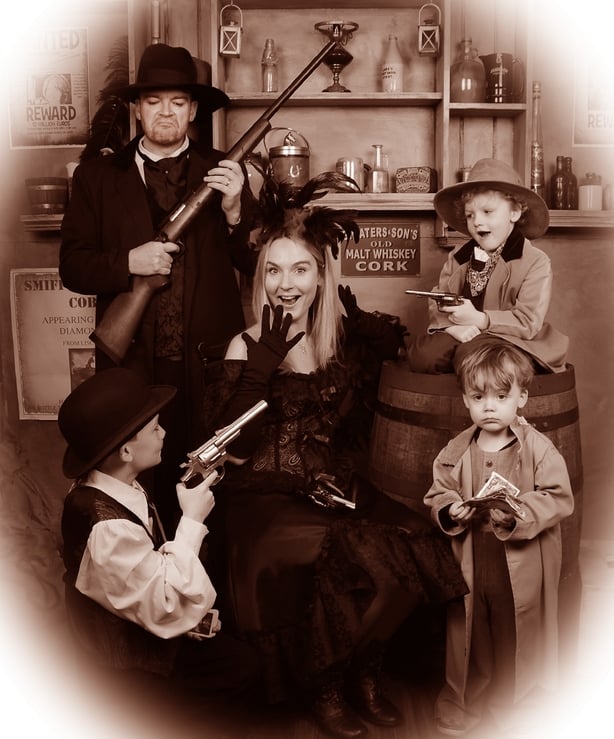 Next up was a visit to the Cobh Heritage Centre for the "The Queenstown Story" - an exhibition split into three parts - The Immigration Story, Building the Titanic and Cobh as Queenstown... It, too, was very good, very informative and has something for everybody.
On our last day, we organised a trip to Spike island and again, if you ever find yourself in Cobh, I'd highly recommend you add this to your to-do list. It was brilliant.
A short and scenic ferry ride from Kennedy Pier takes you to the island where you're met by a tour guide who brings you on a very entertaining and very informative hour-long tour of Fort Michael - the star-shaped Fortress which became a prison holding over 2,300 prisoners.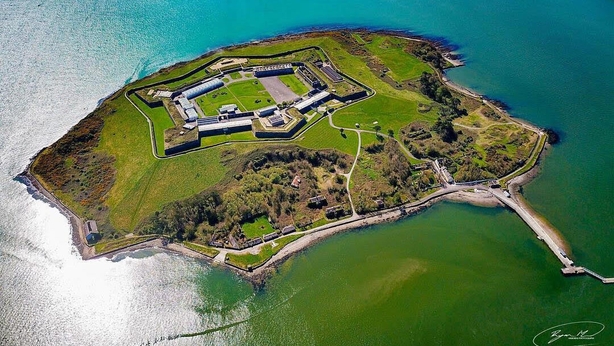 Our guide, John 'G' - the G is important - relayed us with the history and mystery of the people and places that make Spike Island so special. It was really well done and reminded me of a trip to Alcatraz a few years ago. There's also a night tour available which I'd say is creepy and cool.
After the tour, we had 2.5 hours to roam around the island at our own leisure where we explored the various buildings, museums, fairy trails, views and cafe/shop that Spike has to offer.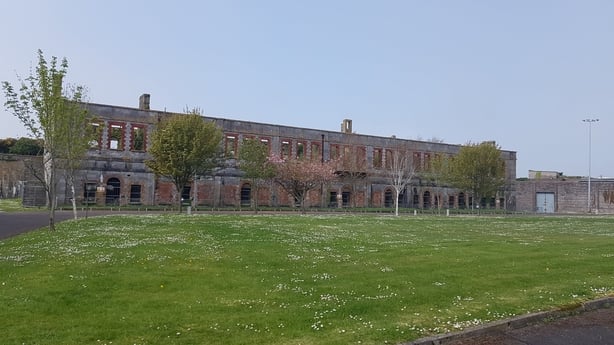 And if you're concerned that your kids won't like it, don't be. My three loved it, even the two-year-old who just had fun running around the open spaces. The one bit of advice I'd give you though is to book in advance as it is a very popular tour and fills up very quickly.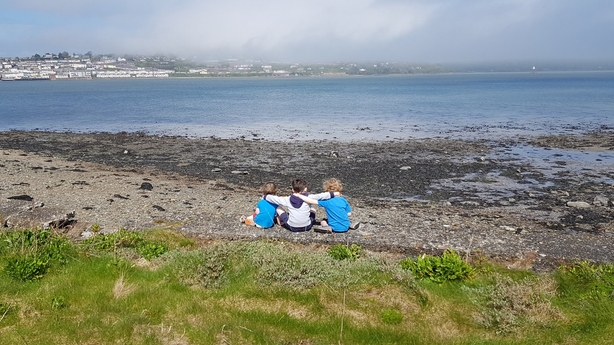 So, there you have it. It may not have been rock 'n' roll this time but it was bloody good fun. East Cork is beautiful and although we packed a lot in over the 3 days we only touched the surface of the what to see and do in the beauty that is Cork. I can't wait to return.
Rebel. Rebel.
DD.
Where we stayed
We had the pleasure of being invited to Radisson Blu Hotel & Spa on a complimentary bed, breakfast and evening meal basis and we really had a great time.
Radisson Blu Hotel & Spa, Cork
Ditchley House - Little Island, Little Island Business Park, Cork, Ireland
+353 21 429 7000
Places we visited
Other hotels in the area include:
Fota Island Resort
Robin Hill House
Commodore Hotel
Check out www.visitcobh.com for more details of things to do and see in Cobh.
---
Find me on Facebook | Instagram | Email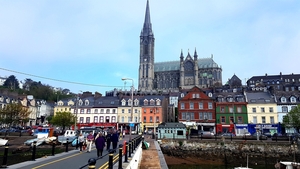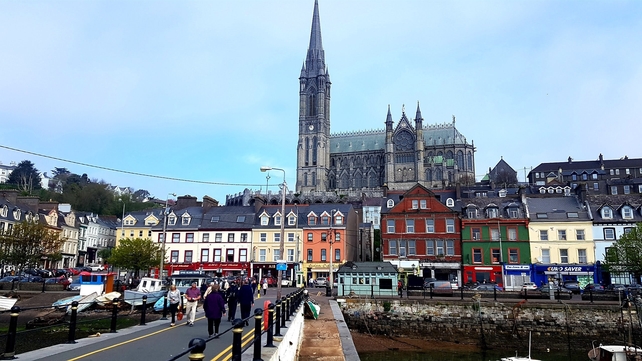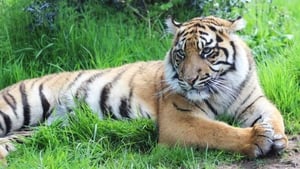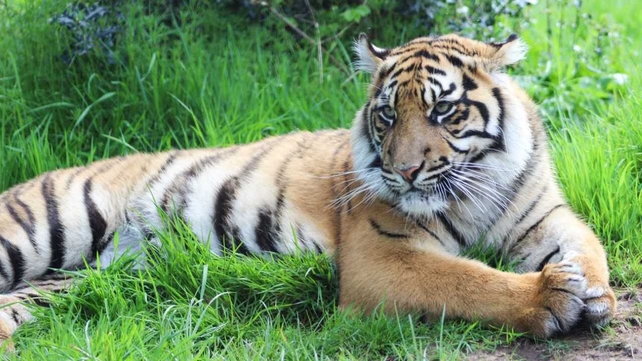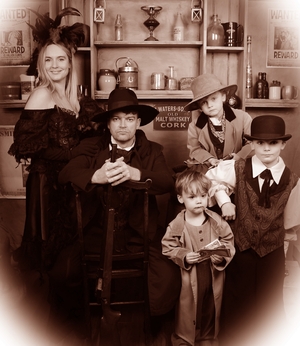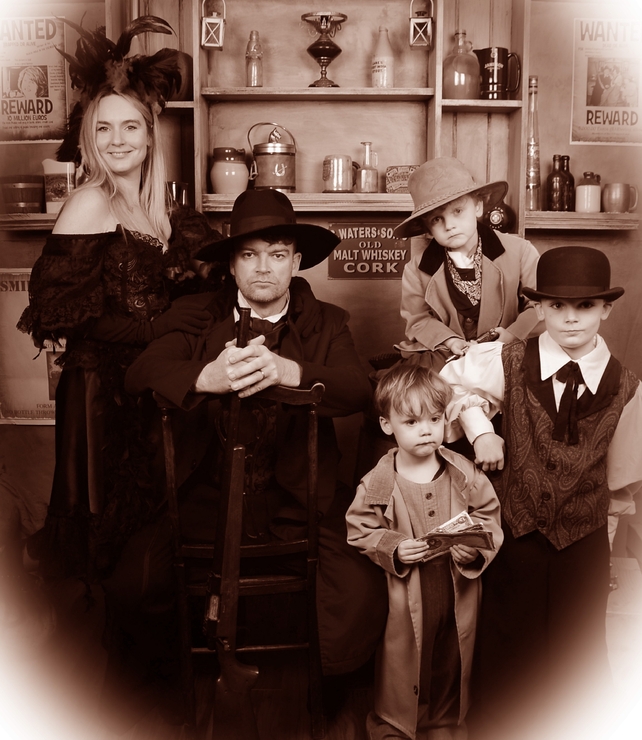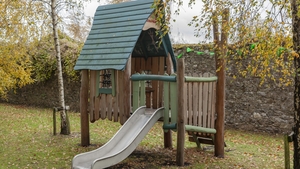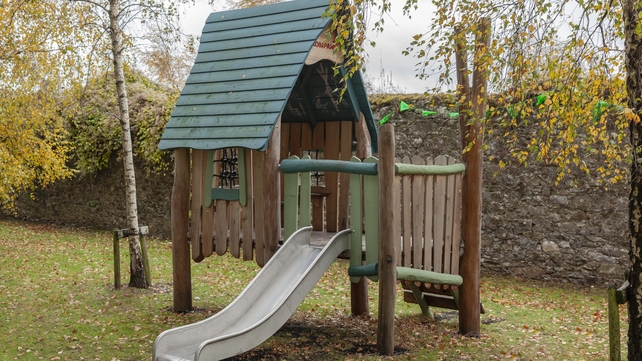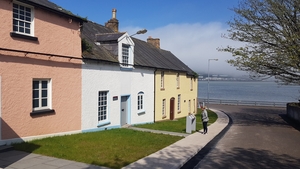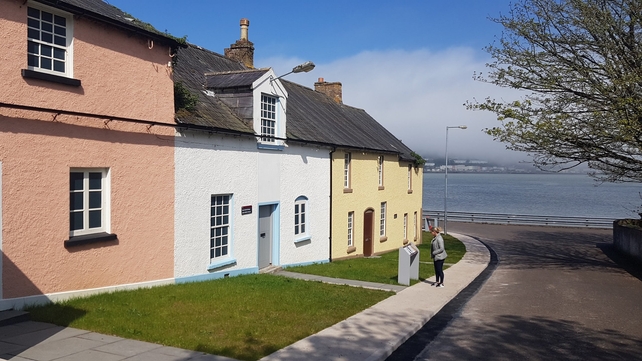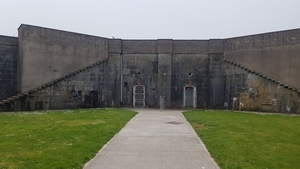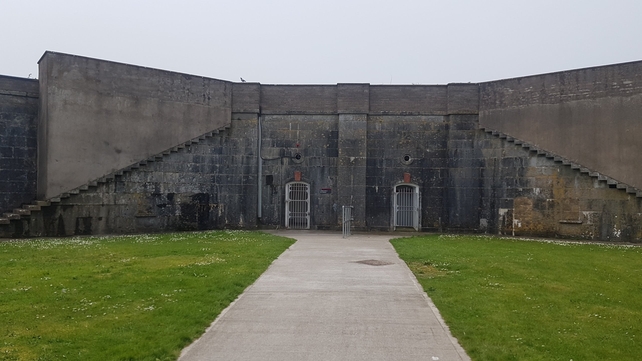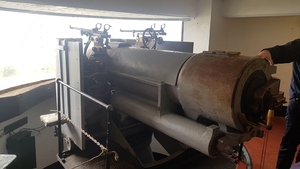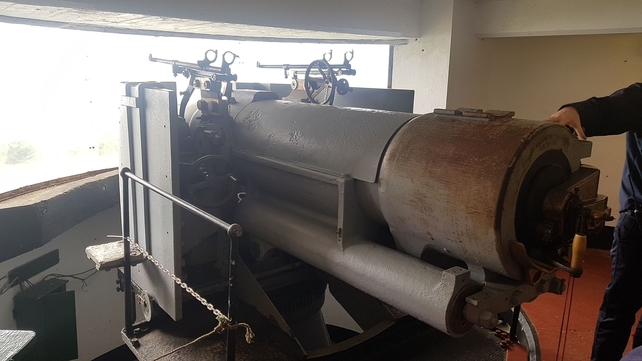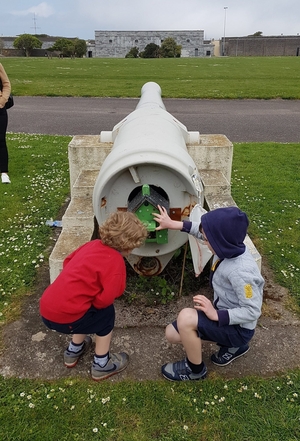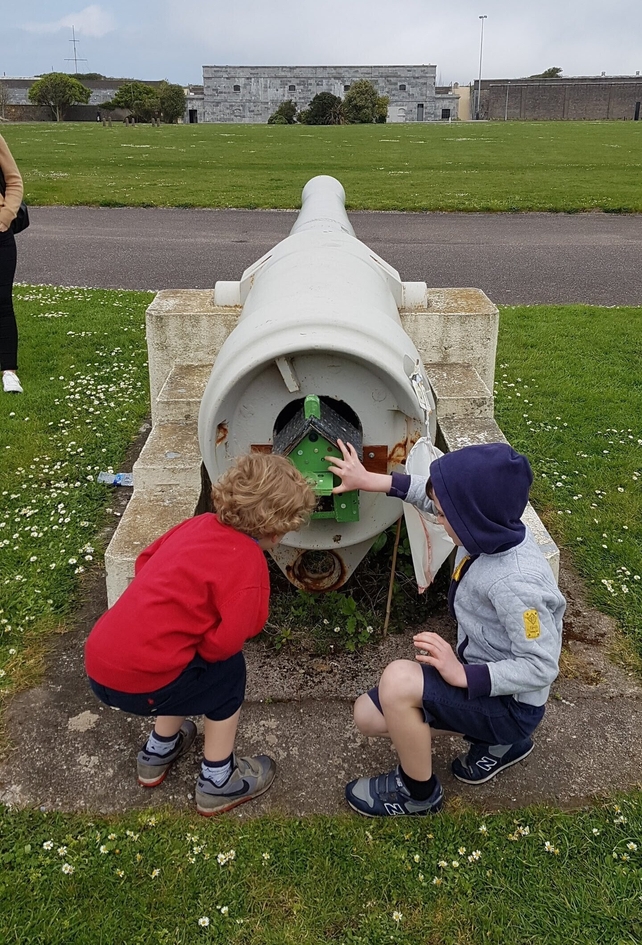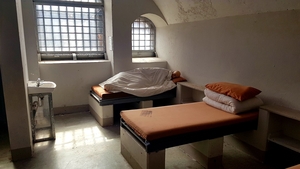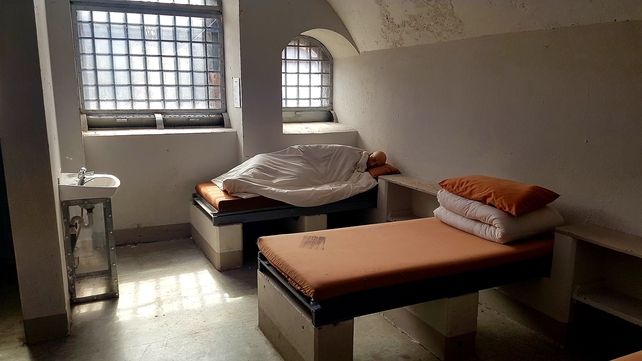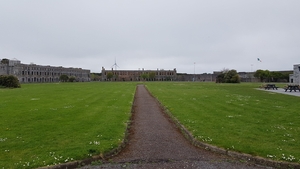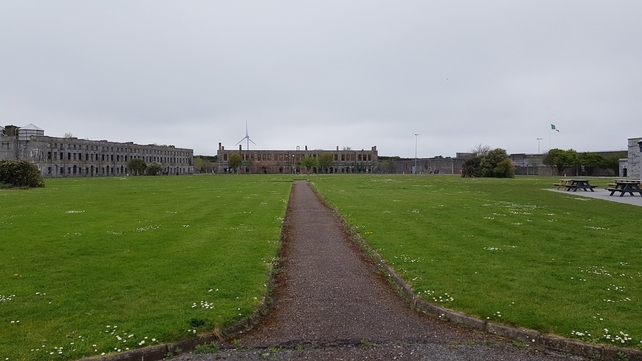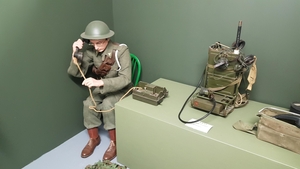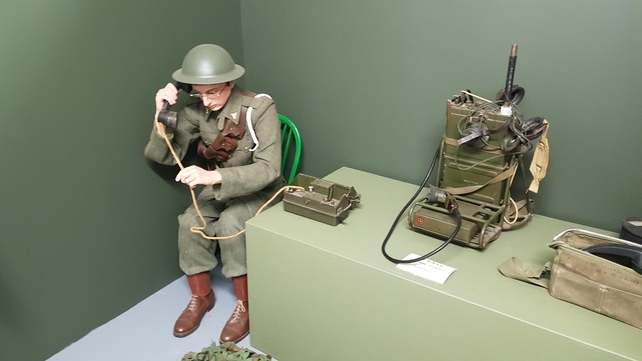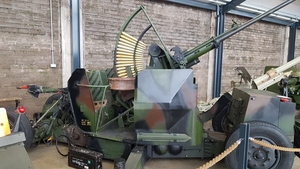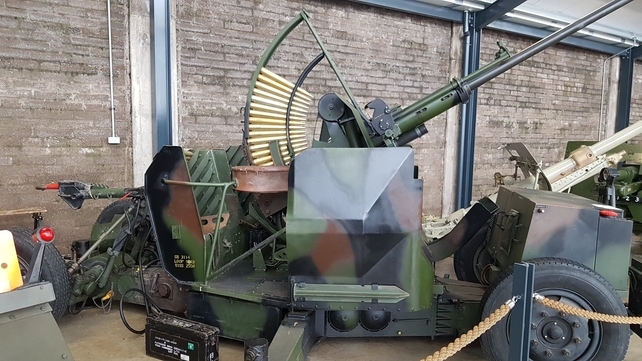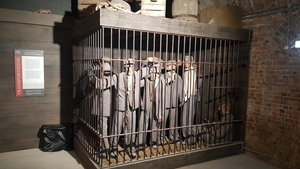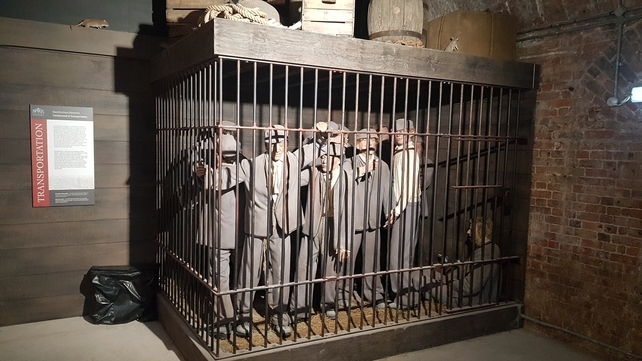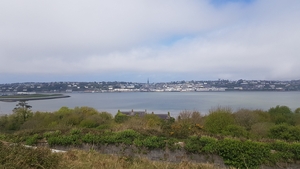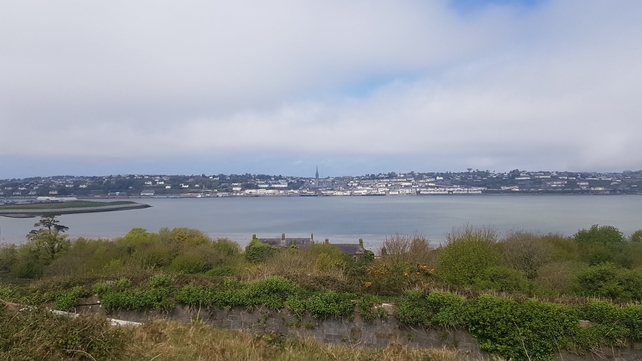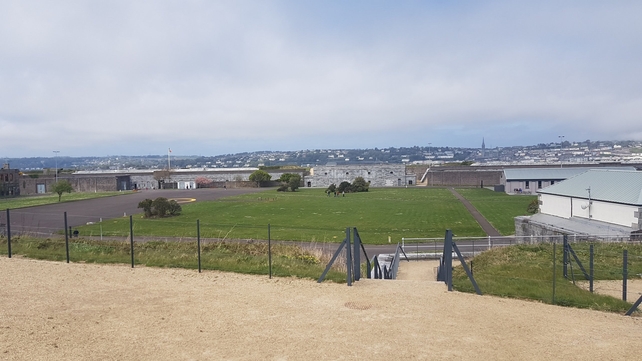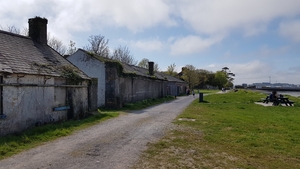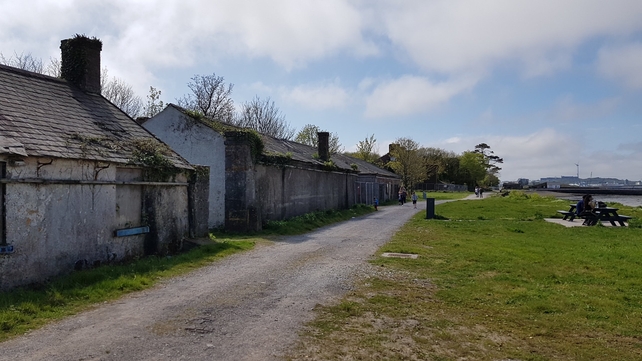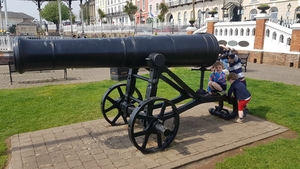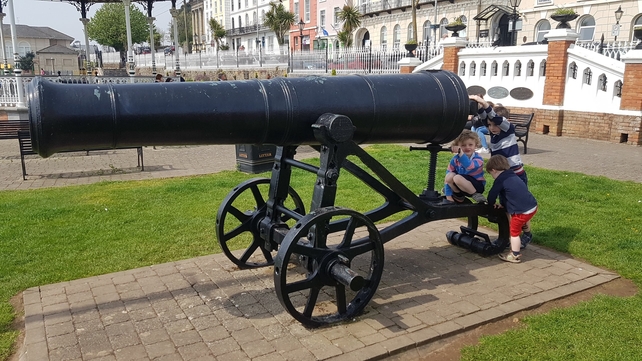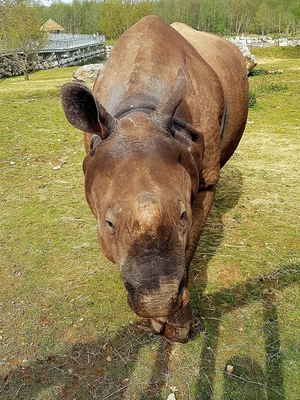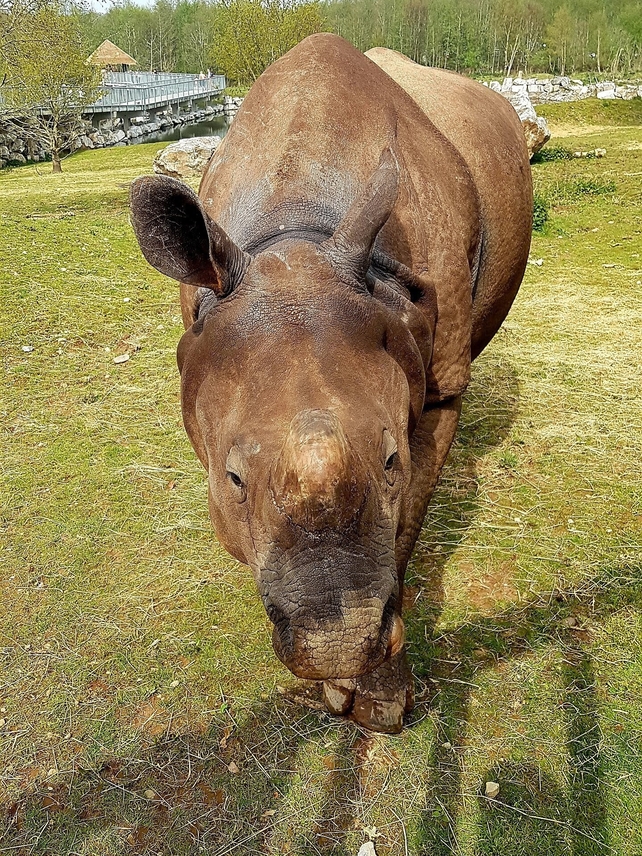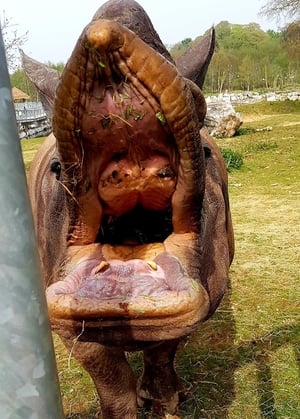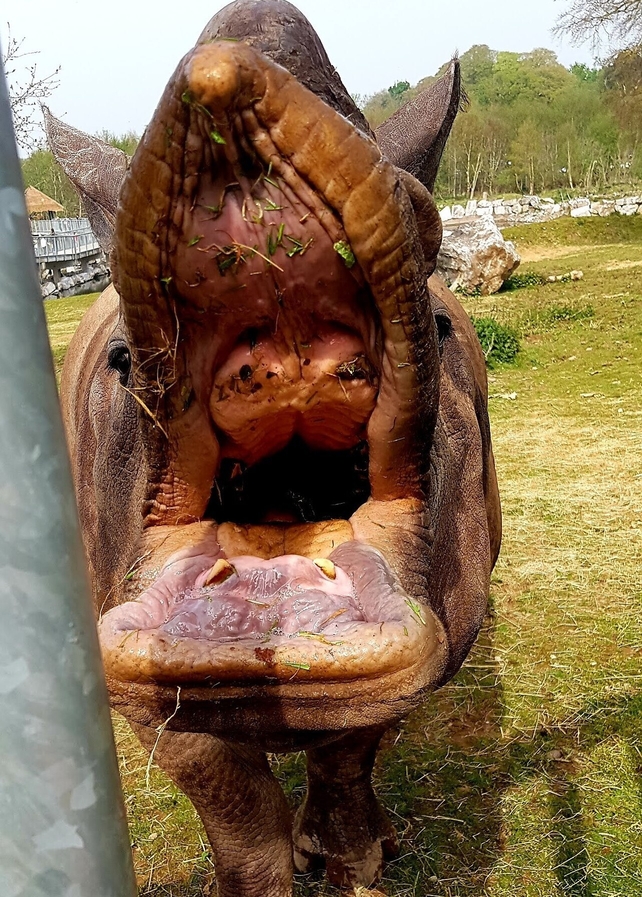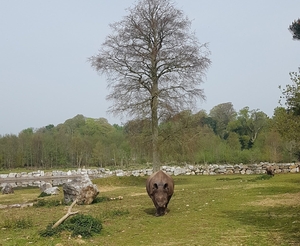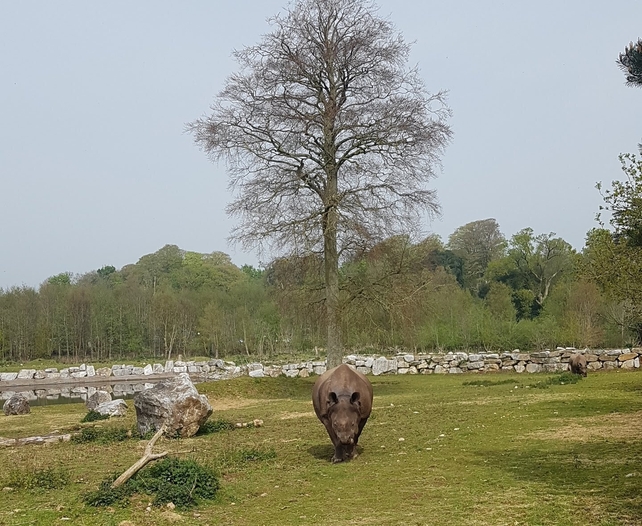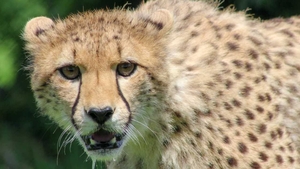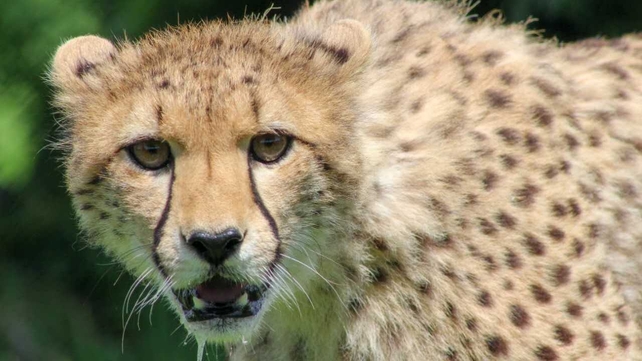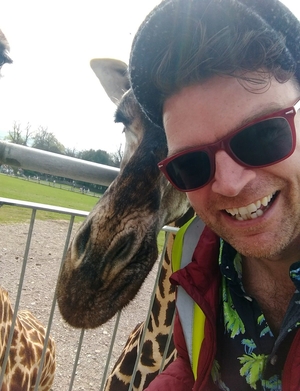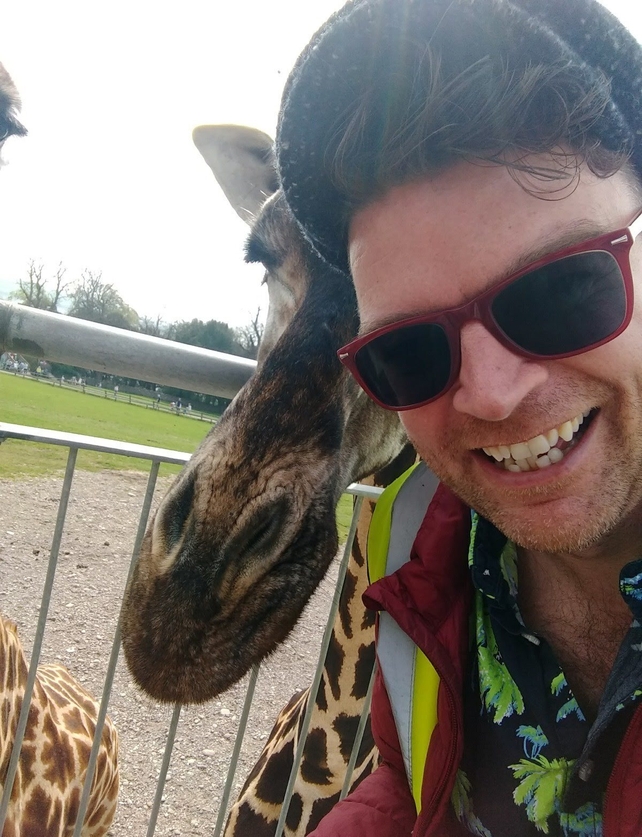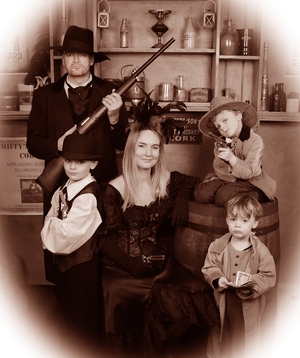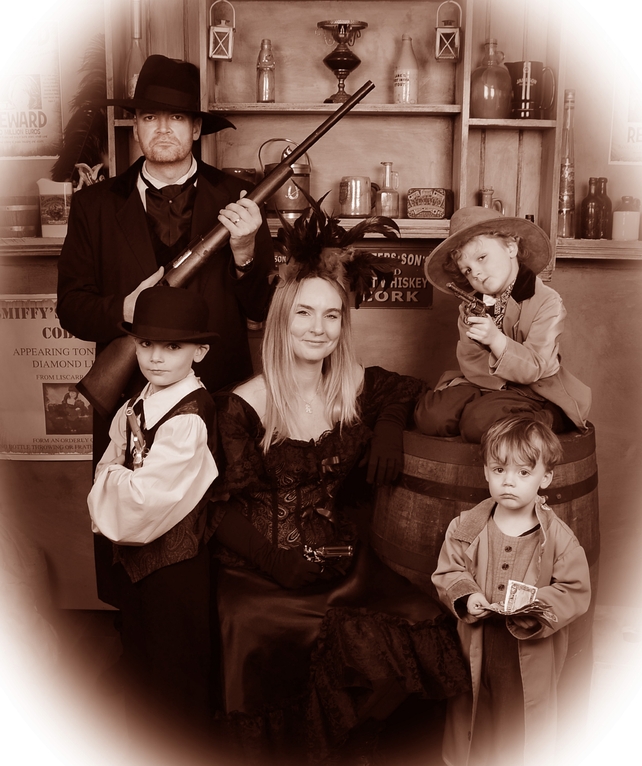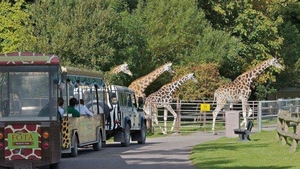 Recipe Search
Search by ingredient, chef or programme