Earlier this afternoon, 81-year-old Eileen Macken called Joe Duffy on RTÉ Radio 1's Liveline to share the incredible story of how she found her 103-year-old birth mother.
Eileen Macken was raised in an orphanage and has spent most of her life searching for her birth mother. Of course, many people believed that the woman would have passed away by now, given Eileen's age. However, that did nothing to put the tenacious Dublin woman off. All she ever wanted was to meet her mother.
"I'll be 82 in August and I've never known my mum, I've never seen my mum, I've had no information whatsoever," she told Joe.
After decades of searching, and running low on options, Eileen got in touch with Liveline in 2018 in the hopes that some of the show's listeners could help. And, as it turns out, they could! The call-out led Eileen to a genealogist who was the key to finding her long lost relative.
"Last year, in about August, I got a call from the genealogist to tell me that he had found my mum and that she was alive at 103. Joe, you can imagine? Once I heard that, nothing would stop me then to try and get to see her."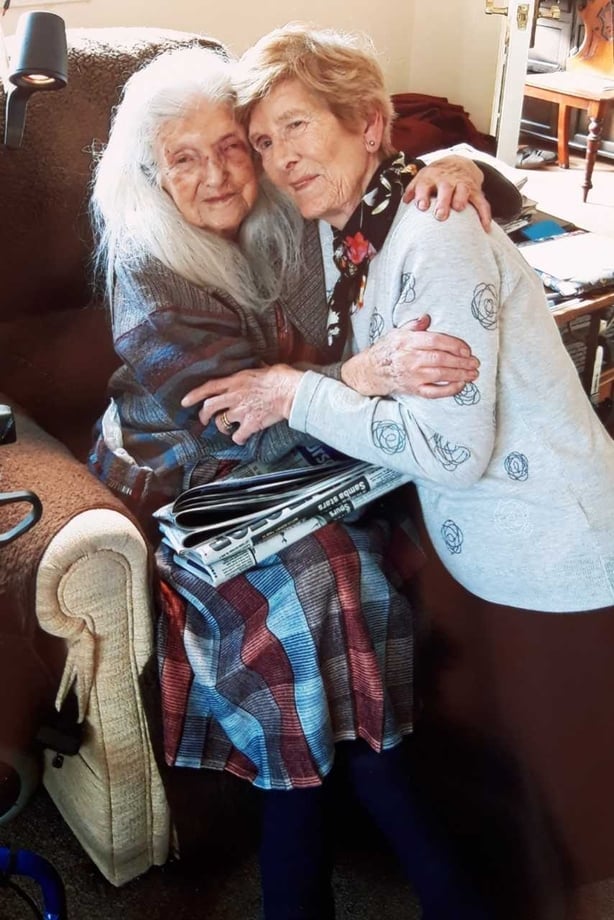 On 11th April 2019, Eileen travelled with her daughter, son-in-law and husband to meet her mother for the first time. Eileen's mother, Elizabeth, who is turning 104 this Saturday and living in a house in Scotland.
"I went and I knocked on the door and a gentleman opened the door and I told him I was from Ireland and that I had found my mum here and could we come in to see her. And he said, 'certainly'. Honestly, I haven't got over the acceptance that I got."
She spent three "wonderful days" together with her birth mother and says that she found it very hard to leave her although she knows that Elizabeth is being well looked after by her two sons - Eileen's half-brothers - who are both in their 70s.
In the end, Eileen believes that the truth of their relationship may "have gone past" the 103-year-old, but she is truly happy to have been reunited with the woman who she describes as "a lovely lady".
Listen back to Eileen's chat with Joe on RTÉ Radio 1, below:
We need your consent to load this SoundCloud contentWe use SoundCloud to manage extra content that can set cookies on your device and collect data about your activity. Please review their details and accept them to load the content.Manage Preferences