Yesterday saw over 200 secondary school students descend on the Google offices for a dazzling expo of their projects, exploring how digital technology can be used to improve their schools, businesses and communities.
The School Digital Champion Programme offers secondary school students a unique opportunity to take part in an exciting programme that enables them to develop their creativity, critical thinking, and communications skills.
As part of the programme, 37 schools took part, with 220 students presenting 58 projects. Schools from across the country had the opportunity to meet and interact, learning from each other and sharing ideas about how technology can be better used.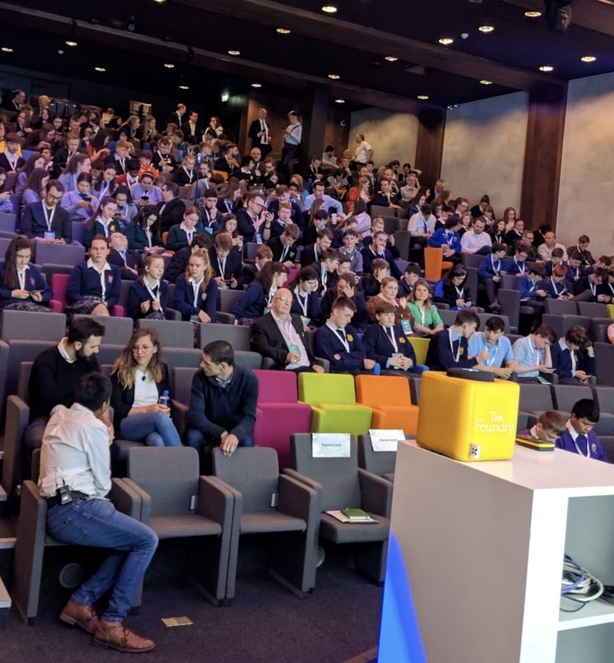 The 2019 showcase took place in the dazzling environs of The Foundry innovation centre at Google Ireland on Thursday, May 2nd, and featured a speech by Minister Seán Canney, as well as various talks about the future and how technology fits into it.
Minister Canney greeted the students, visiting them at their stands to discuss their projects and give them their certificates.
RTÉ's own Carl Mullan took to the stage to speak about his role across RTÉ's Digital Platforms and to introduce teams to chat about their projects. He also introduced a host of impressive speakers on the day, including Shrini Kalwad from Google.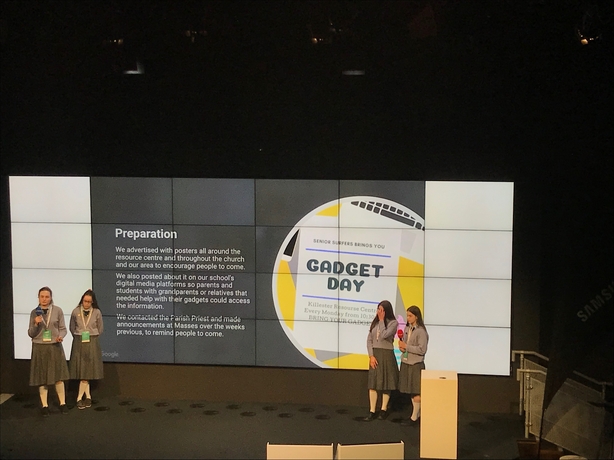 Carl also spoke about how instrumental technology has been in his RTÉ career, as "a couple of short online viral videos have led to me becoming a full-time content creator for the organisation".
He explained why RTÉ creates the digital content that it does, and how communication technology is changing the media.
The day-long event also featured a presentation by Shrini Kalwad of Google on Internet safety, a talk on upcycling by Quentin Doran O'Reilly from Samsung and a YouTube Team talk given by Alice Frantz and Can Ekim.
As well as this, a number of exciting activities were put on, including a Samsung interactive space, a chance to test out the Google Tilt Brush - an interactive VR painting tool - and a video challenge that saw some students film content for Google's website.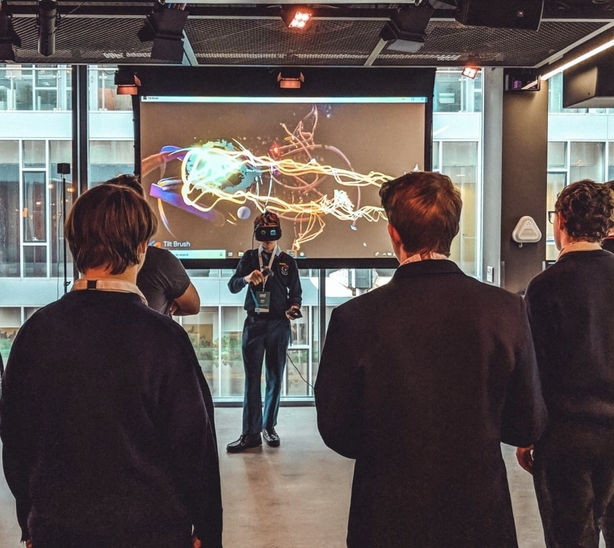 The Digital School Champion initiative of the Department of Communications Climate Action and Environment, the Department of Education and Skills is supported by RTÉ.