A survey conducted by The Irish Garden magazine and Mr. Middleton's Garden Shop has revealed that we Irish are a fairly romantic bunch. After surveying 1,200 of the country's green-fingered, it has been revealed that the Rose is still the most popular flower in Irish gardens with 23.98% giving it their vote.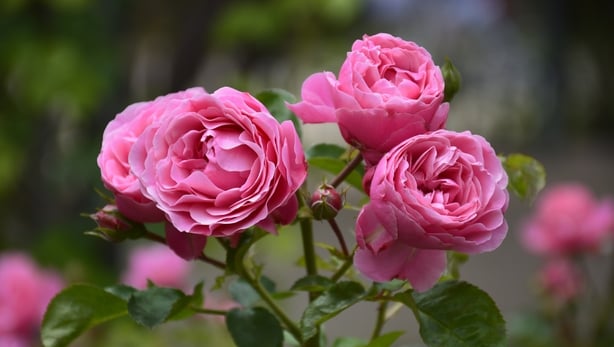 The Sweet Pea (19.98%) and Daffodil (15.5%) fell shortly behind the iconic flower, followed by the Peony (10.72%), Lily (8.38%) and Clematis (5.65%).
"Colour, shape, long-flowering, fragrance and romance are the five points of the five-star rose. It's a symbol of love in the language of flowers. A winner every time," said Gerry Daly, The Irish Garden magazine.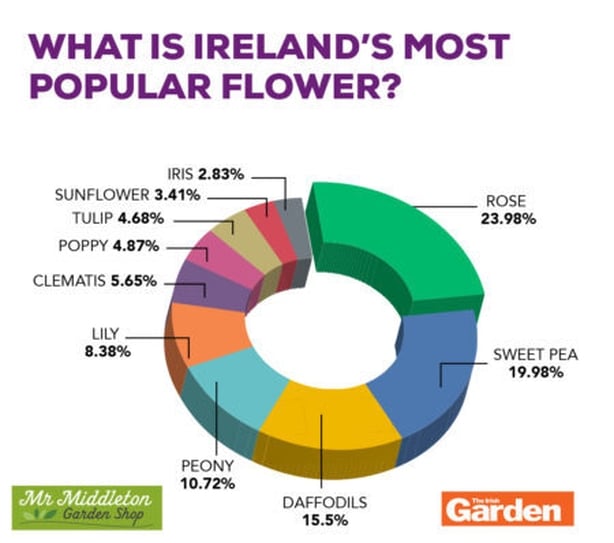 The survey also revealed that Irish people's favourite thing about their gardens are the beautiful flowers and vibrant colours (77.07%). Surprisingly, their second favourite thing was the ability to support wildlife (60.12%).
"To place wildlife at number two is a real eye-opener. While most gardening folk love nature in all its forms, the importance of gardens as habitat for wildlife has only come to the fore in recent decades," said Jane Donald, The Irish Garden magazine.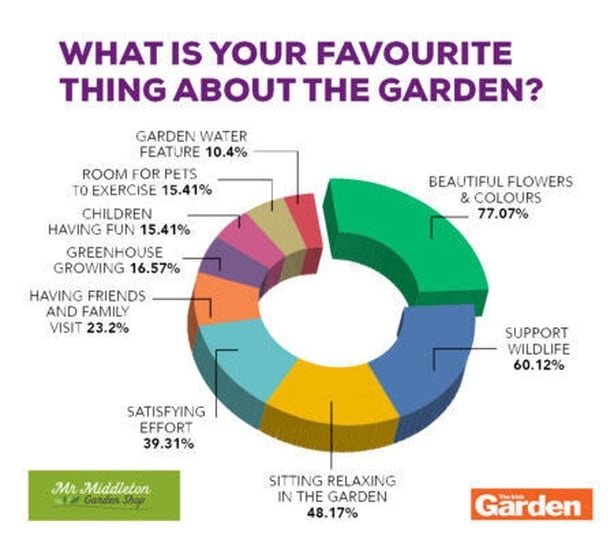 'Sitting relaxing' and 'Satisfying effort' scored quite high at 48% and 39% respectively, emphasising that people truly appreciate the sense of wellness that their gardens provide.