The RTÉ Guide's Jess O'Sullivan brings you through the latest interior trends, events, and brands on offer.
Great things come in small glass houses
Terrariums are wonderfully fascinating little ecosystems that are not only made for low maintenance, pretty house plants but also come with some great health benefits like purifying the air in your home. There's a chance to learn how to make a terrarium at a fun workshop while sipping a G&T* at the Só & Senses class taking place in the glass house of House on Leeson Street, Dublin 2 on April 23.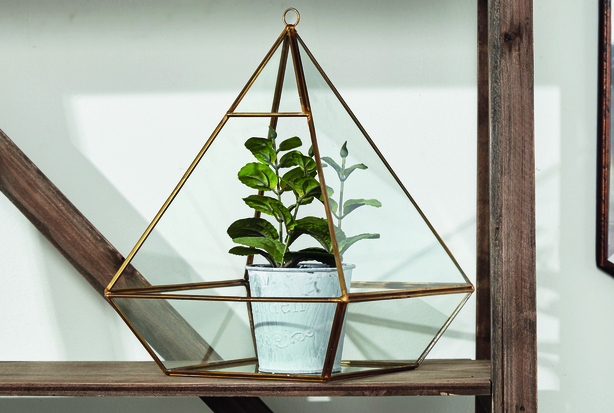 Só & Senses is a new wellness and design venture by Claire-Louise Fagan, an accredited feng shui consultant. She is on a mission to bring nature into our homes and to encourage wellness by designing your own "zen den". This is the first in her series of workshops, and you can even use a gin glass if you don't have a larger terrarium at home. See eventbrite.co.uk for tickets, €42 each.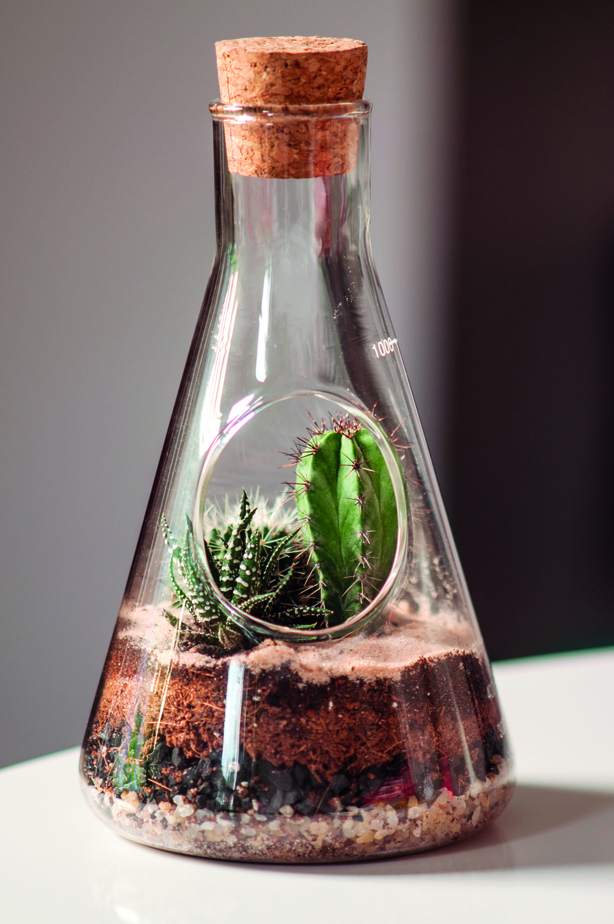 Let's go outside
Sostrene Grene have launched a new outdoor living collection and it's full of great pieces that will help you create a feeling of  "hygge"– the Danish notion of cosy enjoyment of the good things in life – but outside. The light, bright colour palette lends itself to relaxation in the fresh air. You will find plant pods, vases and window boxes to grow your summer blooms in, as well as comfy cushions, throws and quilted blankets to wrap up in, whether in the garden or on the balcony.
One charming note is a variety of outdoor games like hula hoops and swings. Personally, I'm buying myself a hammock, just €20.64. Store locations are George's Street Dublin 2, Dún Laoghaire, Blanchardstown, Limerick, Cork and Athlone.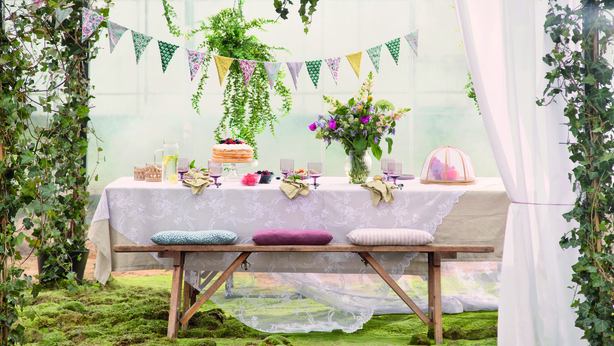 Follow the flock
One of Dublin's coolest lifestyle stores, Scout in Temple Bar, has had a slick new makeover, perfect for showcasing its spring collection of Irish-designed homeware, apothecary and clothing lines to full effect, alongside some wonderful international labels. I have my eye on one of these super soft natural sheepskin rugs, €95, which hail from the west of Ireland. Throw one on the floor, or over a hard-framed lounge chair to make it cosier.
It is ideal for these Ubberup chairs from Danish brand JYSK, which come in an assortment of colours and retail at €49.99.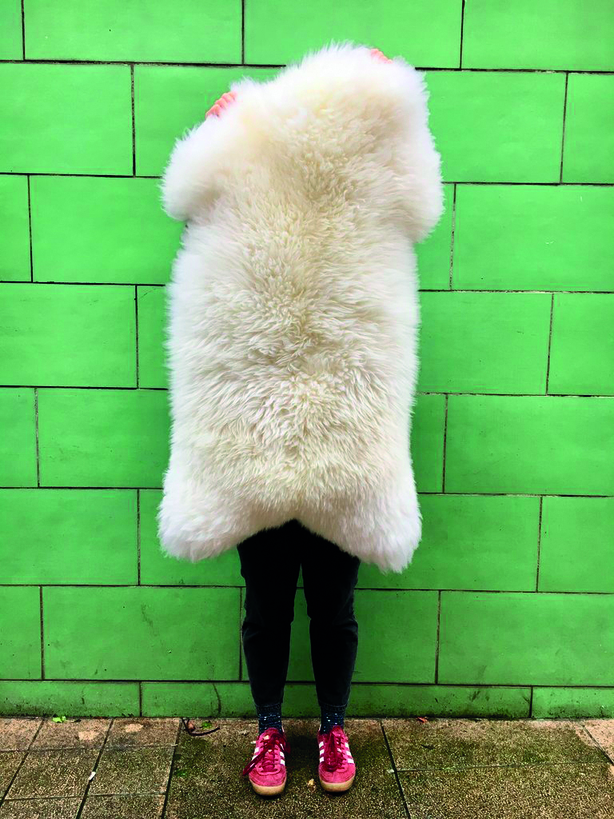 Old masters and new
Gormley's Fine Art is hosting an exhibition At Play featuring works by the internationally acclaimed artist Damien Hirst. It will be open until April 25 at the gallery on South Frederick Street, Dublin 2, and will feature a selection of original prints by Hirst created between 2005 and the present day. gormelys.ie.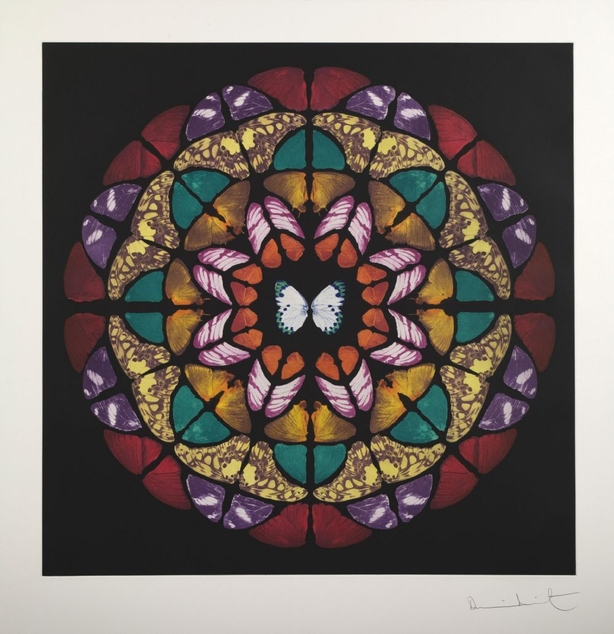 While you're there...
Check out the work of Irish artist Áine Ní Chíobháin, who lives and works in the Gaeltacht area of Corca Dhuibhne on the Dingle peninsula and is also exhibiting her latest work. Áine draws her inspiration from her surroundings and draws and paints as much from memory as she interprets the colours of the landscape.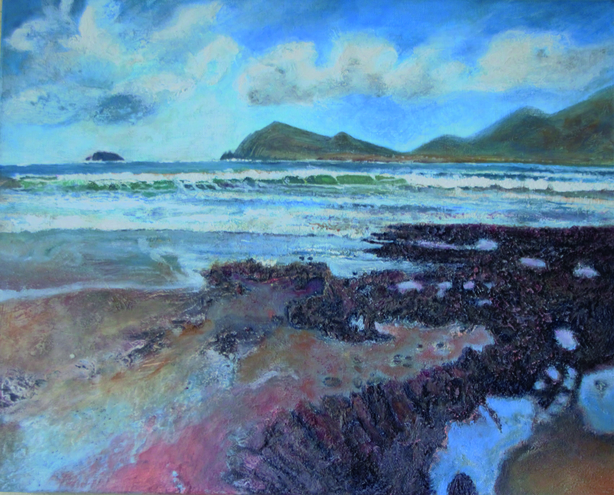 Áine's plan for the year is to experiment with large expressive contemporary landscape paintings, taking in places such as Dunquin Pier, Béal Bán beach and the Three Sisters, the peaks of the northwestern end of the Dingle peninsula. Keep an eye on facebook.com/ainenich for a selection of new artworks and a large selection will be in Greenlane Gallery (greenlanegallery.com), Dingle, for the new season.