For some, shopping for a new outfit is a form of therapy; for others, it's almost an impossibility. From using a wheelchair or living with paralysis, any number of situations can inhibit your shopping experience when you're not typically able-bodied.
That's where RTÉ2's new show, The Fitting Room, comes into play.
Presented by Paddy Smyth, the six-part programme will feature eighteen makeover candidates whose lives present a range of situations from blindness and obesity to down syndrome and dwarfism.
Each week, stylist Ciara O'Doherty and designers Ruedi Maguire and Zoë Carol Wong will invite these candidates into their creative - and very stylish - hub, to help solve their clothing conundrums by creating bespoke outfits that will help how they look on the outside match how they feel on the inside.
We caught up with the team to find out why they decided to get involved, what changes they hope to see within the fashion industry, and the biggest challenges they faced on the show. Check them out in the video at the top of the page.
Host Paddy Smyth
Disability activist, blogger, First Dater and TV presenter Paddy Smyth has taken the reins of RTÉ2's latest show in order to bring diversity to the forefront of Irish television.
"I was quite bored by seeing the same people over and over again on TV and I think this show is a representation of all different types of people," he explained.
The social media star - who has Cerebral Palsy - wants to encourage people from all walks of life to feel comfortable in their own skin and to dream big, no matter what industry they find themselves in.
"Don't shy away from your dream," he continued. "Fight for it."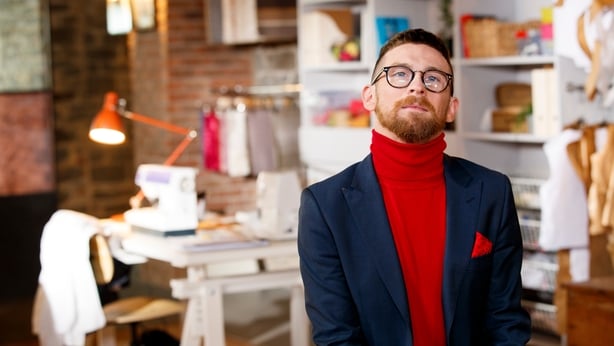 Designer Zoë Carol Wong
Contemporary womenswear designer Zoe has always worked ethically. She believes that beautiful clothing should have a positive impact on both the planet and its people.
During her time on The Fitting Room, the designer began to look at the materials she's worked with throughout her career in a new light, looking at functionality as well as artistry.
"My biggest learning curve was really thinking about fabrics and how they worked," she explained. "Everything that we chose had to have a practical aspect to it."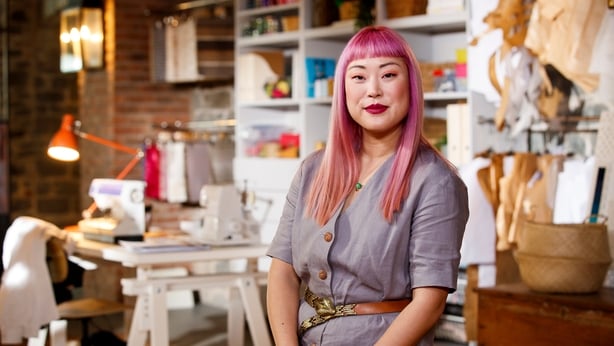 Designer Ruedi Maguire
Luxury fashion designer Ruedi is known for asymmetrical ensembles with intricate detailing. When it came to dressing his clients on The Fitting Room, he found that he had to work hard to bring a sense of fun to the more functional designs.
"My biggest challenge was not losing my design aesthetics to gain that accessibility and function of the garment. To not lose the fun side of fashion, but really make it practical."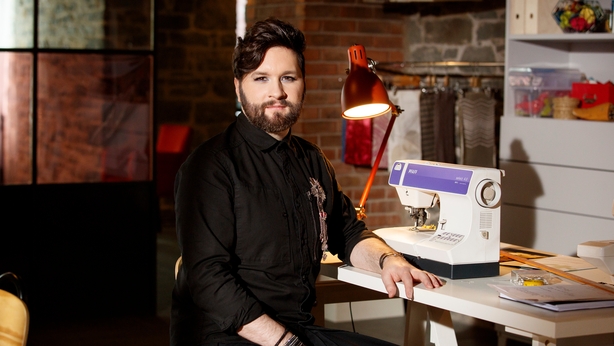 Stylist Ciara O'Doherty
Stylist and Instagram star Ciara has almost a decade of experience in media but says she never thought she'd have an opportunity to work on something like The Fitting Room.
"When I first heard about the concept of this show, I was really surprised because nothing like this has ever been seen before," she explained.
As someone who is immersed in the fashion world, the stylist believes it's important to pay attention to the people around you as a reminder of the audience that the fashion industry actually needs to meet.
"Sometimes we need that reminder that society is made up of more than what we see in a magazine or what we see on a screen," she said.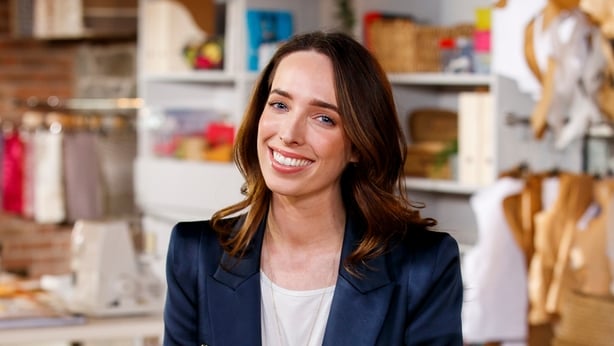 The Fitting Room is a 6-part series that will air every Monday at 9:30pm from 15th April on RTÉ2.