Schools out for Easter! And while the children of Ireland are delighted, it leaves us parents wondering what to do with them for the next two weeks.
It's not easy keeping little bundles of energy entertained, especially if the weather doesn't help.
Fortunately, the hard-working family activity providers of Ireland have risen to the challenge again and provided loads of ideas for things to do over Easter in Ireland.
This weekend sees the launch of some of those events but there are also some fun shows and music festivals not to be missed.
Have fun!
1) The Gingerbread Man | Wexford Opera House
Miriam Lambert Puppeteer Presents The Gingerbread Man, with two shows in Wexford on Saturday afternoon. In this rendition of the age-old tale, Miriam Lambert, using herself as a humanette, bakes the gingerbread. The freshly baked biscuit runs, eluding the hungry grasps of everyone - until he meets a very clever fox!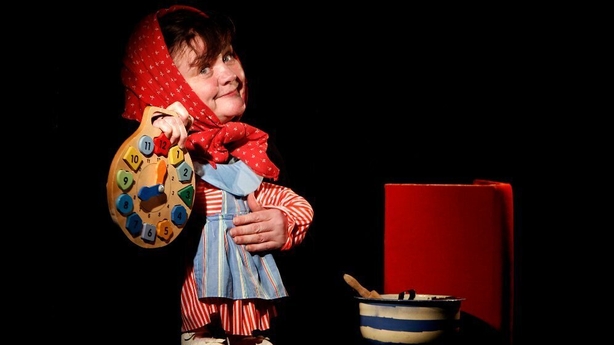 2) Spring Festival | Slieve Aughty Centre
Running every day over Easter in Loughrea with loads of fun activities, including the Enchanted Forest, pony rides, playground, go karts, nature hut, arts, and crafts room, and the Easter Bunny has left clues to win a treat!
3) Go Kids Go
Start the Easter holidays in style with a fun afternoon in Go Kids Go indoor play centre. On Friday, you can also enjoy a deal with admission and a meal for only €10.
Tired, fed and with no washing up. Perfect!
4) War of the Buttons | Belltable
Welcome to a tale of squabbles, scuffles…and buttons! The show moves to Limerick on Saturday after a performance in An Táin Arts Centre, Dundalk on Friday.
George grows grapes. Bessie grows cabbages. One loves the sun. One loves the rain. A petty squabble grows and grows and grows into… the war of the buttons! An energetic mix of music, puppetry, clowning, movement and sign language.
5) Tullamore Tradfest
The first ever Tullamore TradFest takes place this weekend with live concerts, sessions, workshops and lots of family fun.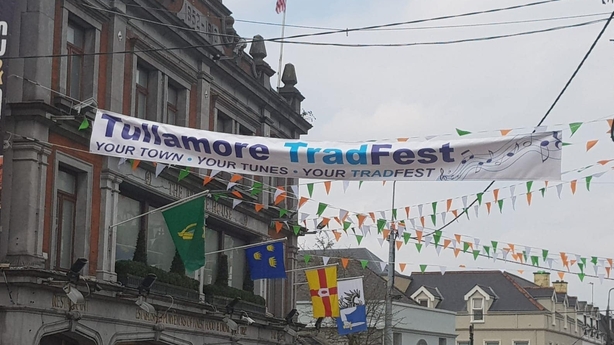 6) Easter Kids Drop-By Activities | National Botanic Gardens
Visit the National Botanic Gardens on Sunday for fun spring-time garden activities in the dedicated Children's Erasmus Education Garden! This Sunday they will be planting broad beans. Go along at 11am, 11.30am, 3.00pm, or 3.30pm. Free of charge.
7) Ballydehob Music Festival
Running throughout the weekend, the 13th Ballydehob Traditional Music Festival offers a bumper weekend of Irish traditional music, headlined by one of Ireland's finest traditional groups 'Goitse', as well as local sessions and workshops.
8) Feis Shligigh
This is the final weekend of competition and features English Verse Speaking at the Sligo Southern Hotel and concludes with Drama in The Model, Sligo from Sunday to Wednesday.
9) Easter Workshop | Ballina Arts Centre
A fun-filled Easter arts workshop for children with Elsa O Reilly this morning. The workshop will explore a variety of crafts with an Easter theme and, as always, create something to take home.
10) Clifden Music Festival
The 10th Festival takes place this weekend with a host of top quality musicians, singers, and dancers with pub music sessions, opening concert, outdoor gig rig on Saturday night, music and singing workshops, youth sessions and lots more.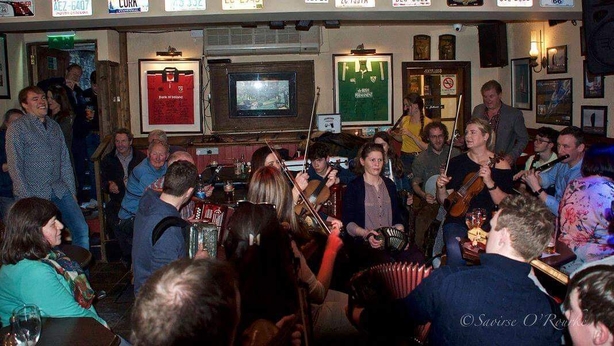 11) Funderland Cork
Funderland has opened for Easter at the old Creamfields site on the Tramore Road with the usual array of thrilling attractions for a fun, family day out. They are open daily until April 28th.
Three things to do next week:
1) Easter at Red Mountain Open Farm
Open all over Easter with loads of fun activities, there is also a free Treasure Hunt for anyone visiting on Easter Saturday, Easter Sunday or Easter Monday.
2) Irish Famine Exhibition
An exhibition/museum telling the story of the Irish Potato Famine in Stephens Green Shopping Centre over Easter that includes some museum artifacts and a documentary film.
3) Scavanger Hunt | Wallaby Woods
Popular family day out on a scavenger hunt with the Easter Bunny as well as entertainment, disco, bouncy castles, and chocolate treats!
YourDaysOut is a sales and marketing platform for local businesses and event organisers to reach new customers and sell event tickets or discount deals online - for up to 50% less than other ticket sites. It is also No.1 in Ireland for people looking for things to do; be it a day out, a birthday party venue or an easter egg hunts in Ireland.