Over the past eight weeks, 21 homes have competed for the title of Home of the Year 2019. With three very different properties featured each week, our judges must decide between tonight's seven finalists to determine which home is crowned a winner.
7 homes 🏡🏡🏡🏡🏡🏡🏡
3 judges 👩💁‍♂️🙋‍♂️
1 winner 🏆#HomeoftheYear finale at 8.30pm 🏡 pic.twitter.com/5bzDziQA9I

— RTÉ One (@RTEOne) April 9, 2019
Judge Hugh Wallace has dubbed the standards this year as extraordinary: "I think people have gotten more confident and you can see that. The homes are exceptional, we've whittled it down to seven fantastic finalists."
Deirdre Whelan added: "The final is about celebrating these fantastic homes and that creativity."
We need your consent to load this Instagram contentWe use Instagram to manage extra content that can set cookies on your device and collect data about your activity. Please review their details and accept them to load the content.Manage Preferences
Dee Noone
Dee Noone and her husband Evan live in an 1800's cottage with extension in Co. Galway with their two dogs. They bought a small cottage in 2012 and lived there for four years before renovating and extending in 2016.
The old cottage was modernised and they wanted to build a new extension that had a completely different feel to the existing cottage. An Art & Design graduate from GMIT, Deirdre has spent her career working for companies such as H&M, Topshop and Brown Thomas creating seasonal visual displays. 
In recent years, Deirdre has turned her focus to Interior Design, with her own home featuring in popular Irish and UK Interior Magazines.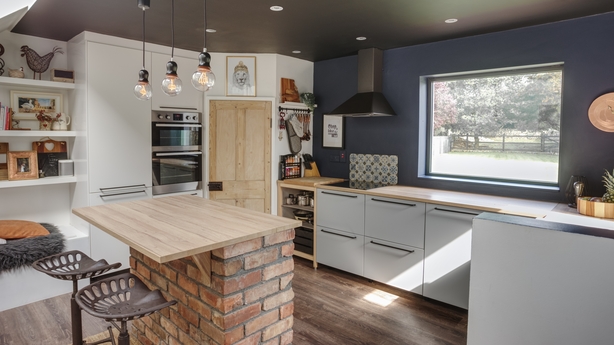 Robert Logan
Architect Robert Logan designed his own home and his parents' home next door. He lives with his wife Julie and two daughters in an architecturally designed self-build modern farmhouse in Antrim.
Robert's home is an 'upside down' house and the primary living accommodation is laid out in an open plan arrangement upstairs, enjoying panoramic views over surrounding farm land. Bedrooms are located downstairs and have a more traditional layout.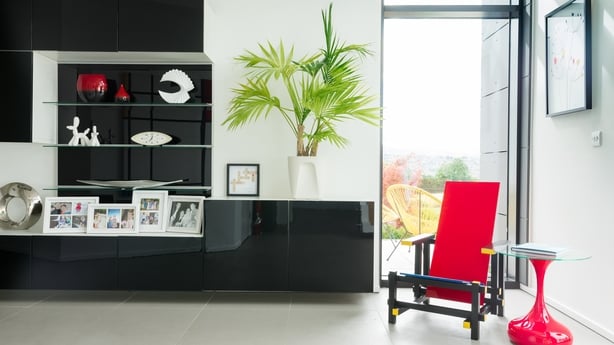 Ciara Denvir
Ciara Denvir and her husband Peter Boyle live in a restored Victorian manor in Belfast with their three children Aengus, Erris and Edie Rose. Ciara and Peter run a family business and they both share a passion for restoring historic homes to their former glory. 
They took on the challenge of their home in 2014 and spent two years transforming it from dereliction to full restoration. Ormiston House is of great historic significance to Belfast. It was built by James Combe in 1867 and was sold to Sir Edward Harland of Harland and Wolff Ship Yard.
Over the years it was used as a boarding school and government offices and lay derelict for nearly 20 years before Ciara and Pete bought it. They have been true to the original layout and have respected the existing house. Walls and doors were moved to create new spaces for modern family living.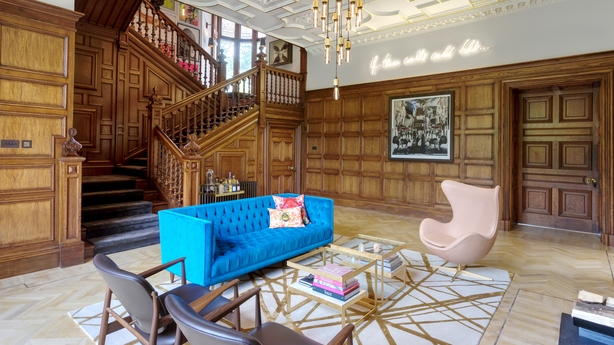 Fiona Carolan 
When barrister Fiona Carolan and her husband Martin Murphy bought their red-brick home in South Dublin, the original inner structure was in 3 separate flats. Fiona did all of the interior design herself. This house has a striking interior which uses a lot of dark colours on the walls and ceilings to create a cosy atmosphere.
Fiona enjoys mid-century furniture and sourced a lot of the pieces online. The pink ensuite with vinyl floor does not have a door yet as the couple are planning on building built in wardrobes with a secret door into the ensuite. The exterior of the house is gated with black and white tiles leading to the front door.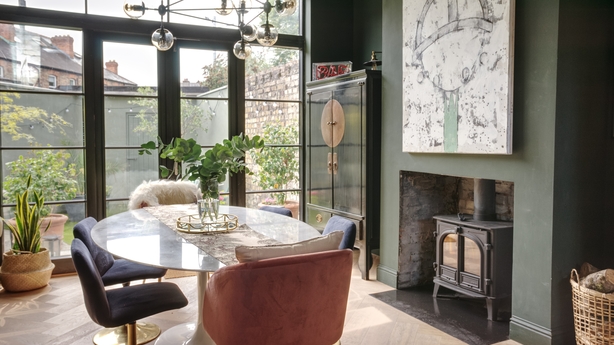 Liz Balbirnie 
Liz Balbirnie and her husband Ian Switzer live in a contemporary upside-down house in Dublin. The couple had been living in old house when they decided to make a change. When the offer of a site on a hillside that took in views of Dublin bay came up Liz, an interior designer was excited by the prospect of designing her dream home. She created an upside-down house to take in the stunning views.
Liz's contemporary style is expressed through the use of furniture, statues and a monochromatic colour scheme. The combination of the glass and open tread staircase ensures a good flow through the upper and lower spaces. The house is cost effective to run and is a great example of contemporary design both inside and out.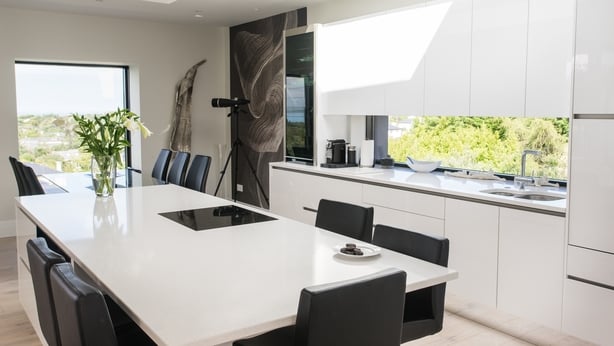 Des Kingston
Supergarden winner Des Kingston is a garden designer who came across the derelict church in County Limerick 30 years ago. He was struck by the sense of neglect and felt inspired to transform it into a distinctive family home. Incredibly he did most of the work himself.
The ground floor is open plan with a lot of internal glass to maximise light. It consists of a large sunroom/foyer, leading to the main living space-the church proper- combined with kitchen, the former alter area and a separate utility, the former sacristy.
The original entrance porch is now Des' office, entered through the dining room. Upstairs there is one very large main en-suite bedroom, two smaller bedrooms, one large main bathroom, and a separate shower room.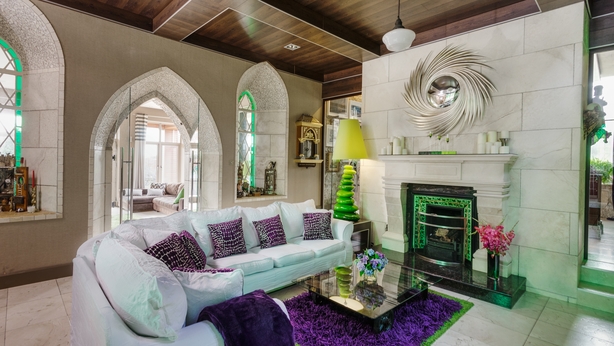 Rebecca Redmond
Rebecca Redmond lives in a 1960s dormer style bungalow that has been renovated and extended with her husband Ronan and three children in Dublin. They needed more space for their growing family and wanted to be closer to the city centre. The home was in disrepair and was damp, full of mould and had holes in the ceiling. It was inhabitable so they set about doing a complete renovation and reconfiguration.
Rebecca who is an Australian said that homes there are all about open plan living, light, having a laundry and pantry so that is what she wanted. The outdoor terrace is a node to her upbringing which would have focused on being outdoors rather than inside. She describes her style as classic contemporary with a New England feel and she feels she had created a home that won't date.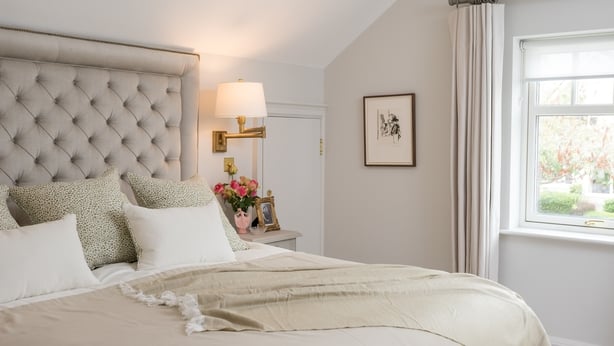 Tune into the final episode of Home of the Year, tonight on RTÉ One at 8:30pm.