Whether your Mam is looking for a good book, a silky scarf or something sentimental to keep close to her heart, our last minute gift guide has got you covered!
Home Comforts
Often, it's a mother's touch that makes a house a home. If you want to provide some finishing touches to her abode, why not gift her with some candles, pillows and throws or a nice vase?
Dunnes Stores have a gorgeous collection of cushions and throws that would look cosy in any home. We particularly love Paul Costelloe's Capri Exquisite Cotton Throw for €75 and this grey Chevron throw for €15.
Brooke and Shoals have a beautiful selection of scented candles for €22, ranging from grapefruit and lemongrass to lavender, clyclamen and sea salt.
Bringing your mammy a bouquet of flowers? Why not deliver them in this €34 etched cylinder vase from Marks and Spencer?
Next have an incredible selection of homeware including wall hangings, willow baskets, candle lanterns and lace photo frames. Personally, we've fallen in love with this set of geo pattern tea light holders (€13).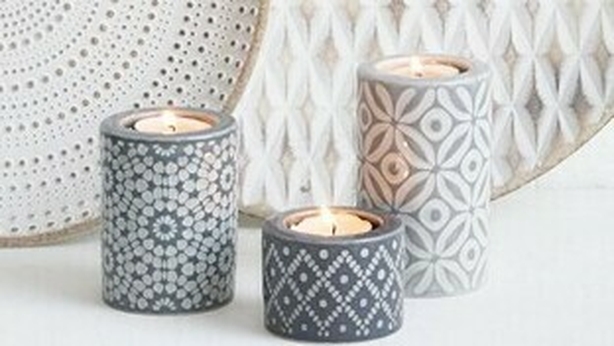 Sweet treat
Sometimes it's good to go back to basics. This Mother's Day, why not hand-deliver a box of chocolates?
Lily O'Brien's have plenty of gift sets including the 'Ultimate Chocolate Collection' for €10. Sounds good to us!
Butlers' have a pretty pink box of chocolates elegantly named 'The Marc de Champagne Menu'. Looks fancy and will only cost you €8.
If you want to up the chocolate stakes, Bean and Goose have a mother's day gift bundle that will cost you €45. It contains eight seasonal truffles including Honey Bee, Rose & Saffron, Lavender & Lemon, Rhubarb Sour, Irish Sea Salt, Cocoa Nibs and Ecuador 76%, Spiced Hazelnut, Honey and Ecuador 70%, Roasted Almond, Irish Sea Salt and Arriba 39% and Smoked Irish Sea Salt, Cocoa Nibs and Java 32.6%.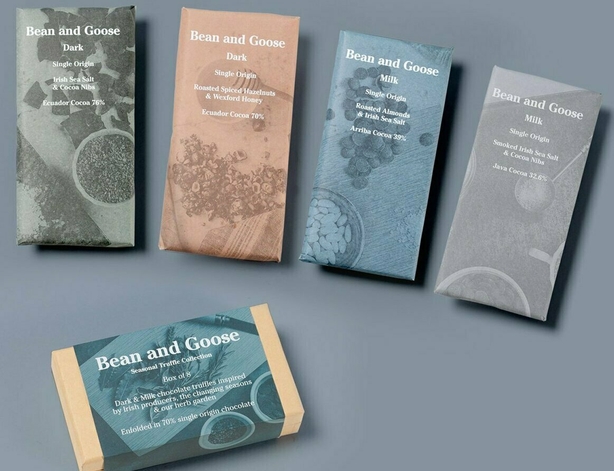 A little something special
In the era of sustainable fashion, why not gift your loved one with something that she can keep forever?
deBláca jewellery was founded by artist Mairead deBláca. Irish design and art are in her veins and her range of daisy earrings and necklaces are made to last a lifetime. The 'Cover me in Daisies' three flower necklace in solid gold costs €430 and can be found here.
Pandora have beautiful charm bracelets that you can add to each birthday, Christmas and mother's day. This silver grey woven leather bracelet is the perfect place to start. Find it here or in store for €49.
A good watch never goes out of style. Treat your mother to a Folli Follie Retro Square Bracelet Watch from Brown Thomas for €190.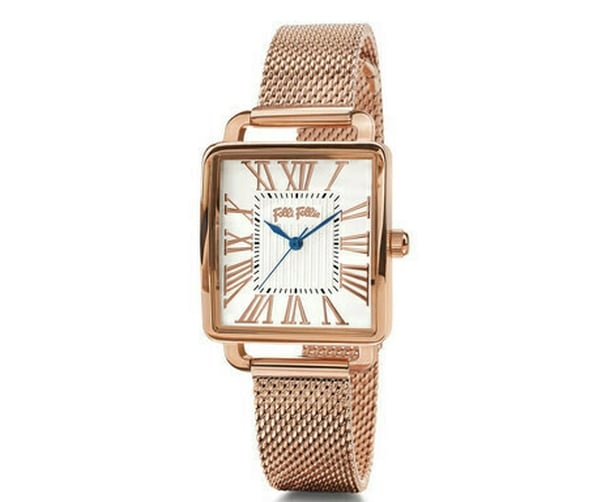 Beauty Bits
Give your mam the gift of an Irish spa treatment from the comfort of her own home - and at a much smaller price tag. 
Packed with antioxidants, and rich in minerals, this intensive gel face mask with lavender (€29.95) from the Dublin Herbalist is sure to put a smile on your mammy's face.  
Alternatively, give her the day to soak in a Voya Seaweed Bath for €22 or luxuriate in Nunaia's Nourishing Radiance Serum for €79. 
If your mother's beauty regime consists of soap and water, pick her up a selection from The Handmade Soap Company.
No time to order online? You can find all these gifts in the Kilkenny Shop.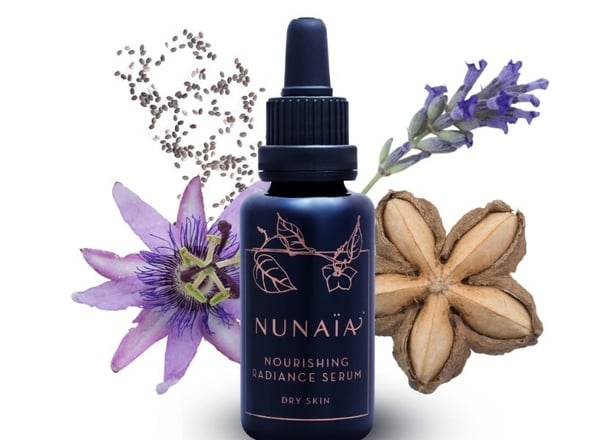 A simple scarf
Treat the woman in your life to an Irish design this Sunday with a Debbie Millington scarf. You can find these in Monkstown or online. We particularly like this Carousel Silk Scarf from €50.00.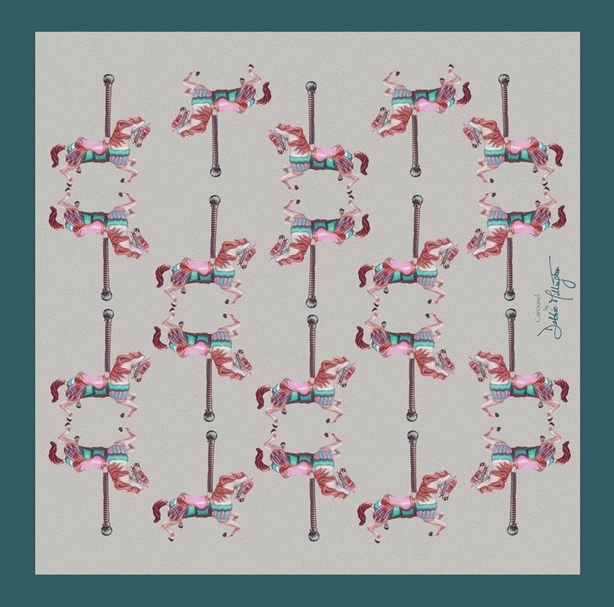 Going all out? This Alexander McQueen silk skull scarf is sure to knock her socks off. You can find it here or in Brown Thomas stores for €245.00.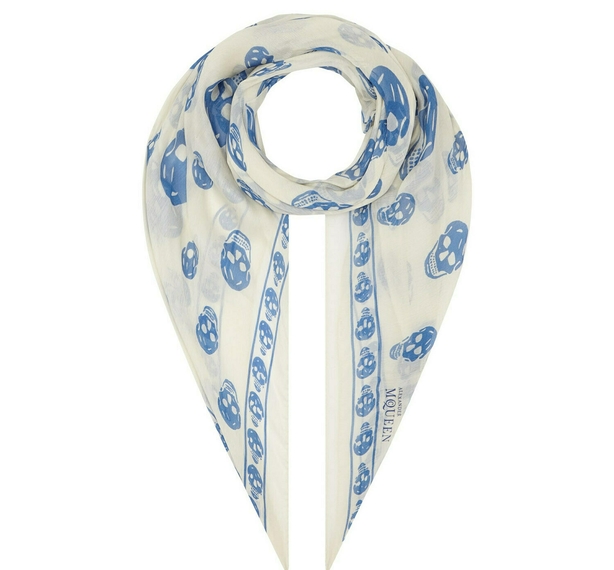 A good book
Mothers are amazing. They're constantly putting their kids, friends, partners, and neighbours ahead of themselves and they always manage to pull off the impossible with seemingly no effort. However, we have no doubt that this Sunday, she would love nothing more than to sit back with a good book.
If your mam needs to calm down and rest up, check out The Stress Solution by Rangan Chatterjee, Burnout by Emily Nagoski, PhD, and Amelia Nagoski, DMA, The Positive Habit by Fiona Brennan, and The Seven-Day Soul by Susannah Healy.
If she wants to some Irish fiction to keep her company at the pool this summer, have a look at Emma Hannigan's The Gift of Friends, Cathy Kelly's The Year Everything Changed, and Eva Wood's The Lives We Touch.
If your mother is a whizz in the kitchen and wants some culinary inspiration, check out Brian McDermott's Traditional Irish Cooking for Today, Naomi Devlin's The Gut Feeling or Rupy Aujka's The Doctor's Kitchen.
The above titles should be available in all good book shops.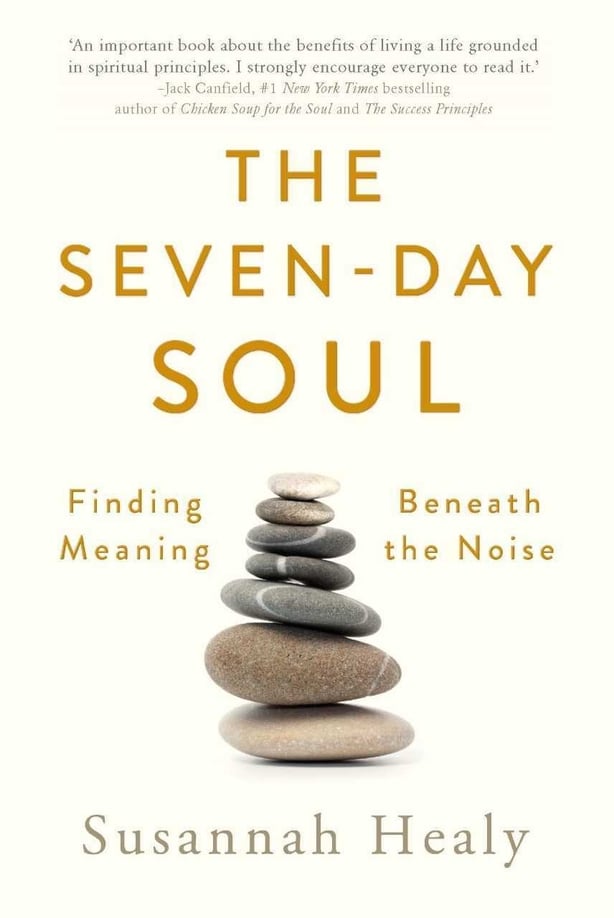 Really really last minute
If you've totally dropped the ball and have no time to hit the shops, why not order something from the comfort of your home? 
Aer Lingus will send a gift voucher at the price of your choosing to your mammy's e-mail address at an assigned date and time. Tell her to check her e-mail on Sunday morning, we doubt she'll mind that it didn't come in a gift bag!
Alternatively, if you're working with a smaller budget, you could ring her local hairdresser, nail salon or even her favorite lunch spot - book her in for an appointment or lunch date in the coming weeks. It means some quality one-on-one time or just a treat for her to look forward to.
If you want to ditch all the material items and focus on a homemade gift, check out this recipe for mother's day cookies. Throw them in a bit of pretty tissue paper and Bob's your uncle.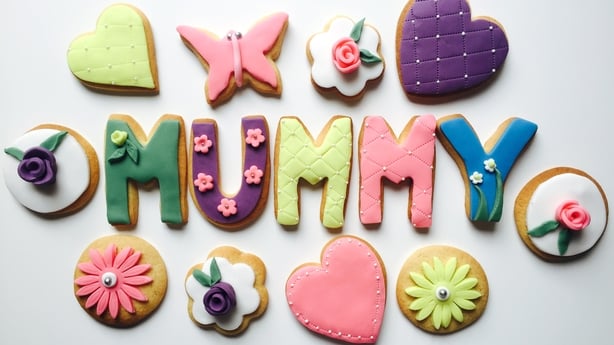 Happy Mother's Day!