Oh, the irony.
This weekend the clocks move forward, ensuring one hour less sleep on Sunday morning...Mother's Day!
Although it's another great reason to ensure all the Mums have an extra lie-in, while the rest of the family prepares breakfast in bed.
There are also loads of fun events on over the weekend that will keep the whole family entertained...no need to tell Mum you're bored!
Have fun!
1) Wax Museum
To celebrate Mother's Day the Wax Museum are giving away complimentary tickets to all the great mums.
All you have to do is buy one general admission ticket and your mammy can visit for free. A fantastic, family day out for all the family.
2) Mother's Day | Brigit's Garden
Brigit's Garden are hosting a tasty Mother's Day lunch, with a three-course meal, complimentary admission to the Garden and a freshly cut posy for each Mum.
3) Seussical The Musical | Kildare
The Cat in the Hat tells the story of Horton, an elephant who discovers a speck of dust that contains the Whos.
With a cast of forty-eight children and fifteen adults, the powers of friendship, loyalty, family, and community are challenged and emerge triumphant in a play that is fun for the whole family!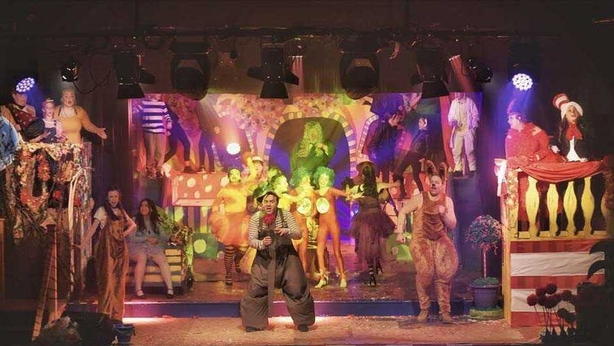 4) Mountains of the Sea
The eleventh annual Mountains to Sea - DLR Book Festival will be held from March 28th to 31st with the theme 'Speaking with Strangers'.
Over the weekend, there will be some truly gifted storytellers who will share their worlds of poetry, fiction and non-fiction, including Shane Hegarty who introduces us to The World of Darkmouth. 
5) Croke Park Junior Explorers
Go behind-the-scenes and learn fun facts about the GAA and Croke Park.
During the Stadium Tour, visit the team dressing rooms, warm-up area and run out pitchside through the players' tunnel, while in the GAA Museum, use the special Junior Explorer Passport to follow clues and discover some of the museum's most famous exhibits, including the original Sam Maguire and Liam MacCarthy Cups.
6) Spring Garden, Craft, and Food Fair | Claregalway Castle
The first event of the year at the castle on Sunday featuring many of Ireland's best nurseries and rare plant specialists. An unmissable event for anyone about to start a garden, or develop their existing garden, patio, or window-boxes, or wishing to enjoy good food and see handmade Irish crafts.
Tasty light lunch may be had at the Castle Tea Rooms with light refreshments and cakes available all day. Music from Silvermoon Trad Jazz Trio will add to the fun of the day.
7) Sing To Me - Siamsa Tire
Kyle Riley brings his show to Kerry on Saturday morning, featuring songs from his 2018 release by the same title, some traditional children's music and a couple of tunes for the adults.
There's the fast-paced Astronaut, a whirlwind tour of our Solar System or the slower Do you Ever Feel Sad About the Dinosaurs?, a ballad about asteroids and changes. There's even a song about Irish wallabies: they might not be native but they've made Lambay Island, off the coast of Dublin, their home.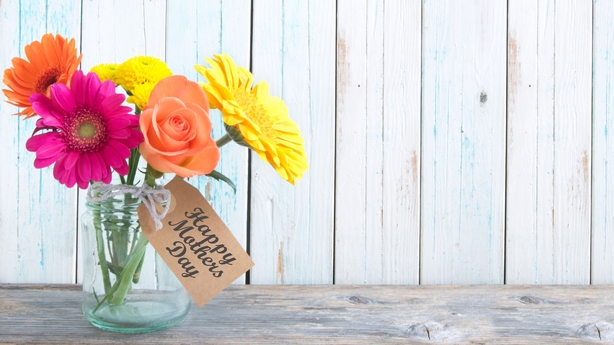 8) Three Little Pigs | Belltable
The Lambert Puppet Theatre brings the Three Little Pigs to Limerick on Saturday afternoon.
Mummy pig is so proud of her little piglets, encouraging them to dream big and follow their hearts. Like all little ones, it's not long before they're all grown up and have to make a life for themselves. In this interactive solo puppet production, experience the three little pigs' adventures and their encounter with a very hungry Big Bad Wolf.
9) The Addams Family | glór, Ennis
Wednesday Addams, the ultimate princess of darkness, has grown up and fallen in love with a sweet, smart young man from a respectable family, Everything changes for the family on a fateful night they host a dinner for Wednesday's 'normal' boyfriend and his parents. Presented by the Ennis Musical Society, the show runs until Saturday 30th.
10) National Botanic Gardens
On Saturday, the National Botanic Gardens will have the last of their special Irish plant folklore tours, Shamrocks and Shillelagh. Hear about the magical myths and legends surrounding Irish plants from ancient to modern times. Find out which plant is the 'real shamrock'.
Meet the nobles of the wood and learn about fairies in the forests.Tickets available on the day for €5 per person.
Three things to do next week:
1) Greenan Maze Opening Weekend
Greenan Maze will re-open next weekend for another full season of events and activities including the upcoming Easter Egg Hunt.
2) The Five Lamps Arts Festival
This year's festival starts next week with sixty-seven different events and over one hundred performers in theatre, film, music, dance and more.
3) Big Bang Dublin Early Years Music Festival
Ireland's first ever annual international music festival for young audiences, the Big Bang Festival, takes place next weekend, as The Ark in Dublin's Temple Bar is transformed into an adventurous, musical, labyrinth of delight for little ears.
YourDaysOut is a sales and marketing platform for local businesses and event organisers to reach new customers and sell tickets online -for up to 50% less than other ticket sites. It is also No.1 in Ireland for people looking for things to do; be it an event, a birthday party venue or an easter egg hunt in Ireland.