Ladybirds are probably held in more affection than any other bug on the planet and continue to capture the imagination in music, poetry, publishing and of course cartoons.
It is said that these red and black dotted creatures are named after the Virgin Mary because in the past when farmers saw these beetles flying toward their soon to be destroyed crops, they felt that the Virgin Mary was looking out for them.  
After all, in its year-long life, a single seven-spot ladybird can gobble more than 5,000 aphids. Most people like ladybirds because they're pretty, graceful and harmless to humans but farmers love them because of their appetite for plant-eating pests.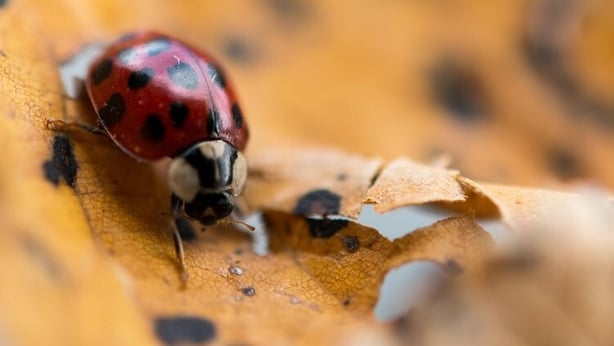 In many parts of the world, these creatures are considered good luck. In parts of Northern Europe, tradition says that if a ladybird lands on you, your wish will be granted. In Italy, it's considered lucky if a ladybird flies into your bedroom - whilst in central Europe, a ladybird crawling across a girl's hand is thought to mean she'll get married within the year.  In many languages it's called "little cow" and in Irish, the insect is called "Bóín Dé", God's little cow. 
There are about 5,000 different species of ladybirds in the world. They come in many different colours and patterns but the most familiar in Ireland is the seven-spot ladybird which has a shiny, red-and-black body. 
They secrete a foul tasting yellow fluid to deter predators, and they survive the winter by cuddling together in groups under logs or leaves sleeping out the cold weather.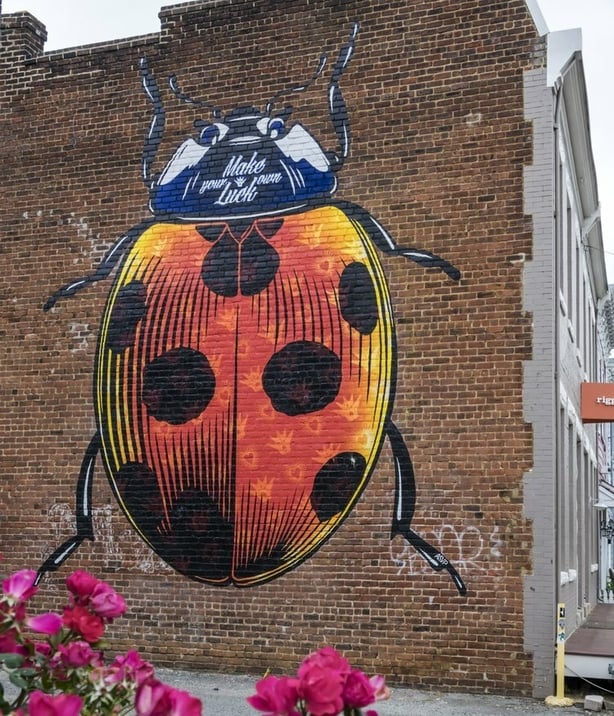 In recent years, some ladybird species have turned up in parts of the world where they weren't previously found.  In some cases they've been brought in purposely to combat agricultural pests, in other cases, they've just hitched a ride on imported goods. The results haven't always been beneficial.
One invader, the Harlequin Ladybird (Harmonia axyridis), is native to East Asia but has spread to parts of Europe and North America.  It pushes out native species, infects them with a deadly fungal parasite and even eats them.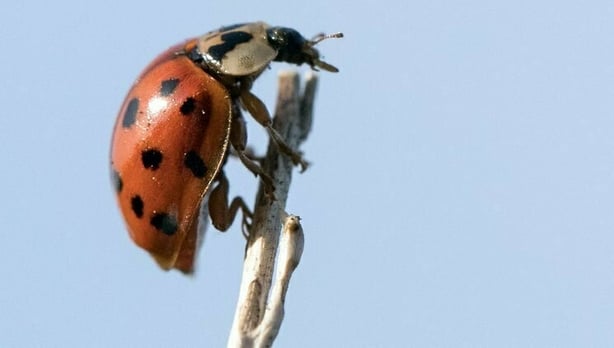 Lydia Rose from Bandon in County Cork recently contacted us about her close encounter with an unexpected visitor: the Bryony Ladybird. Hers was the first recorded sighting in Ireland of this insect, which originates from the Mediterranean. Also known as the gourd or melon ladybird, the Bryony Ladybird is orange, hairy and has 11 spots. Unusually for a ladybird, it is vegetarian.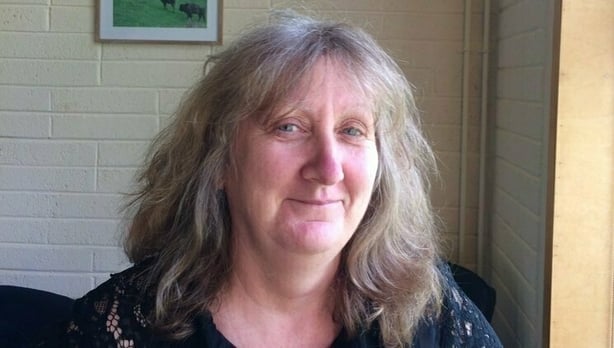 Lydia managed to photograph the ladybird and submit it for identification to Gill Weyman, a researcher on a joint ladybird conservation project between Fota Wildlife Park and University College Cork.  Derek went to visit Gill to learn more...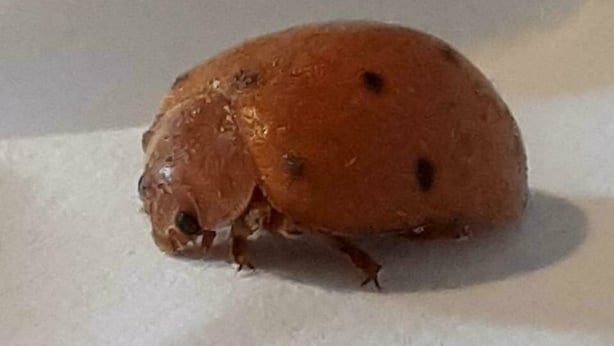 Fota-UCC Ladybird Conservation Project
If you are in your garden, going for a walk or at work and you see a ladybird:
Leave it on the plant/place that you found it.
Take a photo.
Make a note of where it is, date, time, description.
Email the information to ladybird@fotawildlife.ie.
Photographs are very important as they help to verify records. For further information on the project, click here.
2019 - All Ireland Ladybird Survey
This is part of a research project on 'The status, threats, protection, and conservation of ladybirds in Ireland', and is run by Gill Weyman. For more information, click here.