Denise O'Connor is an Architect and Interior Designer, MD of Optimise Home and Optimise Design. In advance of the Optimise Home talk in The Dean, Dublin on Wednesday 27th March, Denise shares her top home renovation tips with interiors columnist Jen Connell. 
How should I budget for a home renovation? 
Before you start it's worthwhile getting some expert advice. An architect, for example, will advise clients where best to invest in their homes and will always endeavour to recommend ways to save money and keep the job within budget. You could also consult a contractor to get a guide price on what you are planning to do.
Currently, you should budget approximately €2,000 per square meter for new build works, this includes extensions. And between €950 and €2,000 per square meter for refurbishment works depending on the condition of the existing house. These figures do not include purchase of things like windows, kitchens, bathroom fittings or finishes but do cover all construction works, electrical and plumbing works, internal doors and the fitting of all finishes and sanitary ware. 
How big should my extension be? 
When it comes to deciding on the size of an extension, bigger is not necessarily better. Building an extension might mean you lose valuable garden space or you might find that the original front room becomes redundant.
You need to be completely sure that what you are planning to add to your home will not compromise the existing house. It's really important that you spend some time re-evaluating the layout of your home. Identify any unused spaces or rooms and re-work the plan so that it all pulls together. 
When do I need to employ an architect? 
Employing an architect is about much more than hiring someone who will provide a great design. A good architect, who is experienced in home design, will save you money and guide you through the process every step of the way. From initial design ideas to recommendations for trades and suppliers, your architect has a wealth of experience you can tap into so its a good idea to involve them as early on in the process as possible. 
The build process in particular can be really daunting and stressful. Architects understand the process inside out and will be able to prepare and assist you so you don't become overwhelmed.
They will advise when certain decisions need to be made and will be there to answer questions from the builder as they arise. Once the builder starts on site things move really quickly. You will need to make a lot of decisions in a short period of time and unless you have the answers you could face delays and a lot of extra expense.
Experienced architects will have built relationships with contractors, builders and suppliers - all of whom will be relying on the architect for future work so will be far more likely to deliver a good service than you would get if you were managing the build yourself. 
Architects will be able to advise what will add value and what won't. They will also be able to tell you where it's worth spending on structural elements and where you can scale back, such as with finishes etc to ensure you stay on budget.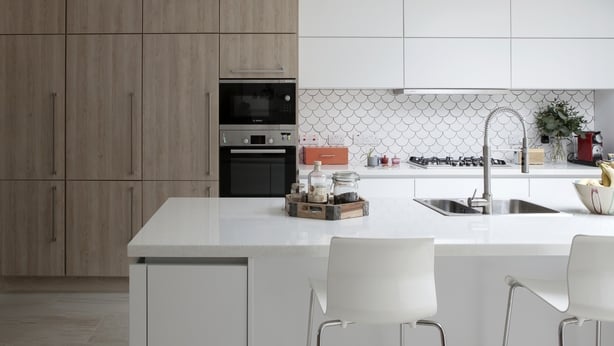 How do I prepare a brief? 
The first step for anyone who is planning a renovation of their home is to work out what aspects of the layout work and what doesn't. By identifying why your house isn't functioning you will have a clearer idea of where to focus your attention and more importantly your budget. So often I see houses where the owners felt they needed more space, and without really trying to figure out why the house wasn't working, built a large extension, which instead of solving the problem compromised the existing house. 
If your working with an architect, they should be able to help you by asking questions about how you currently use your home and what your hope for the new design will be. This kind of analysis will allow them to come up with solutions that solve your problems both now and in the future. Their training enables them to take an impartial view and come up with ideas that you would never have considered yourself.
Architects are also trained to look for untapped potential. They will be able to think practically as well as creatively. It can be hard to see past how you currently use your home but your architects will be able to see areas where you could make better use of space and help you to achieve your vision, ensuring your home not only looks great but functions well too. 
Do I need planning permission?
Small scale domestic extensions, including conservatories, do not require planning permission if the extension is to the rear of the house and does not increase the original floor area by more than 40 square metres, where the house has not been extended before. Otherwise, the combined floor area of the proposed extension and the floor area of any previous extensions, including those for which you got planning permission, cannot exceed 40 square metres.
For terraced or semi-detached houses, the floor area of any extension above ground level should not exceed 12 square metres; again this figure should include any previous extensions carried out.
Attic conversions are exempt from planning  unless you plan to add a dormer window or Velux style roof lights to the front of the house. Always double-check before you begin work that you believe to be exempt. Undertaking work without the correct permission could result in a fine or create problems when it comes to selling your house. If in doubt, talk to the planning department of your local co. Council.
Should I move out during the construction stage? 
Staying in the house while the work is going on might seem like a good idea to save money but I've rarely met someone who's decided to live on site and not regretted it.  It's amazing how many renovators don't realise how dirty, messy and intrusive it's going to be. If it's a big renovation involving most of the home, I strongly recommend they move out, even if it's squatting with some poor family member. 
What's your number 1 tip for those planning home renovations? 
Make sure you have a plan. Improving or updating one area of your home is going to highlight other areas that need work, so proper planning is essential. Without a plan you risk starting a snowball effect of work needing to be done. Separate works are unlikely to compliment each other, you'll waste money and won't be adding value to your home. All this will have a negative effect your day to day life, and you'll end up worse off than before you started.
Never rush into any project, no matter how small. Don't allow yourself to be pressured into starting work or purchasing something by a tradesperson, contractor or supplier. It's critical that you've considered all of the options before you start anything. 
The Optimise Home event
Denise O'Connor will be joined by Madeline Lyons, Property Editor of the Irish Times, Building Contractor Mark Smith, Quantity Surveyor Michael Walsh, and Neuroscientist: Dr. Michael Keane. Tickets are available on Event Brite.
Jen Connell is an Irish designer and interiors columnist. Follow her on Instagram at @jen_connell or get in touch at jen.connell@rte.ie