Whether you credit him with banishing snakes, bringing Christianity or giving us a bank holiday weekend, St Patrick's Day is undoubtedly an excellent chance to celebrate our small country.
But who was Patrick and why do people and landmarks around the world go green in celebration of the history of one small island nation?
Who was St Patrick?
The day itself is celebrated on March 17th because that is the official date that the Saint is said to have died back in 461 AD and it became an official Christian feast day back in the 17th century.
However, historians have said that they don't actually know when he lived or died, and some don't believe that he brought Christianity to the country in the first place.
While much of what we know about Patrick stems from legend and stories passed through classrooms around the country through the years, the best historical account stems from his own Confessio.
In it, Patrick writes of how he was captured in his home in Britain aged 16 and sold into slavery in Ireland and writes of his strong faith in God.
After spending six years guarding animals on a hillside he had a dream that God told him a ship would take him home to his family in Britain.
When he got home his parents begged him never to leave them again but he soon had a dream that the people of Ireland were asking him to come back to them.
After training as a priest and with the Pope's blessing he eventually returned to Ireland bringing with him the arrival of Christianity.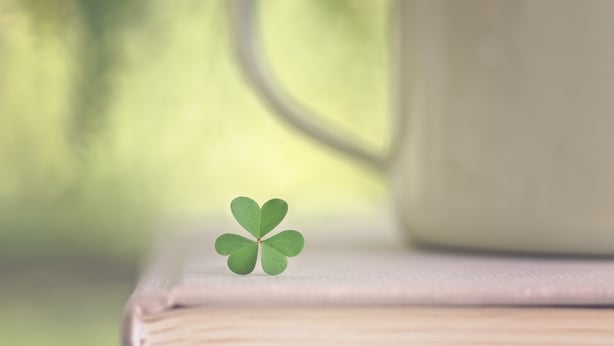 What is the meaning of the shamrock?
As many of us will know from the annual lesson in primary school the shamrock was used by St Patrick to explain the holy trinity to the pagans - that the father, the son and the Holy Spirit all formed one entity.
The shamrock has since become a symbol of Ireland and is used year-round on flags and logos to indicate a link to the country.
As per tradition, Taoiseach Leo Varadkar will present US President Donald Trump with a bowl of shamrocks at the White House on St Patrick day.
The custom first began in 1952 when Irish Ambassador John Hearne brought the plant to President Harry Truman as a gift.
As Irish people began to emigrate in great numbers they brought their culture and traditions including St Patrick's Day to every corner of the globe.
The first ever parade was actually held not in Ireland but in New York City thanks to a band of Irish soldiers who were serving in the British army in the city.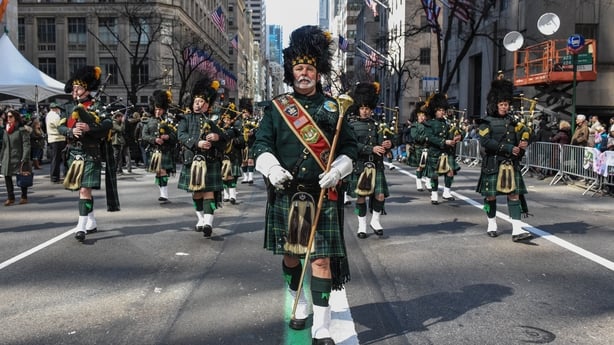 What's happening this year?
The usual parades will take place across the country and the world with the biggest parade taking place in New York City which features around 150,000 participants and attracts more than 2 million spectators each year!
Outside of Ireland, the day is also a public holiday on the Caribbean island of Montserrat known as the Emerald Isle of the Caribbean which hosts a week-long celebration.
Monuments across the world are going green to celebrate the Irish and its diaspora and culture as part of Tourism Ireland's Global Greening.
Some sites like Victoria Falls in Zambia and the Shizuoka Stadium in Japan where Ireland will play in this year's Rugby World Cup will be lit up for the first time.
Don't forget that Seachtain na Gaeilge runs for the first two weeks in March and culminates on Paddy's Day making it the perfect excuse to break out your cúpla focail and celebrate being Irish for the day that's in it!
Happy St. Patrick's Day!