Around 400 sites in 50 different countries have signed up to take part this weekend's Tourism Ireland's Global Greening, proving that our national holiday really has gone global.
The event promotes Ireland as a holiday destination and will see famous landmarks around the world - and a few not so famous ones - turn green.

While St. Patrick's Day signals the start of the international tourist season, closer to home, our local businesses and event organisers ensure we are never short of things to do.
This weekend is no different, but most events will still have a green tint.
Have fun!
1) St. Patrick's Day Parades & Events
This weekend is St. Patrick's Day, which has become a weekend celebration of Irish culture with lots of different family events, as well as parades in Ireland and around the world. Every county in Ireland will have a parade featuring the best local talent, clubs, and businesses.
The main parade in Dublin has a theme of Storytelling and the Grand Marshals, comedians Deirdre O'Kane and Jason Byrne will lead the spectacular floats and performers through the streets of Dublin, cheered on by over half a million spectators.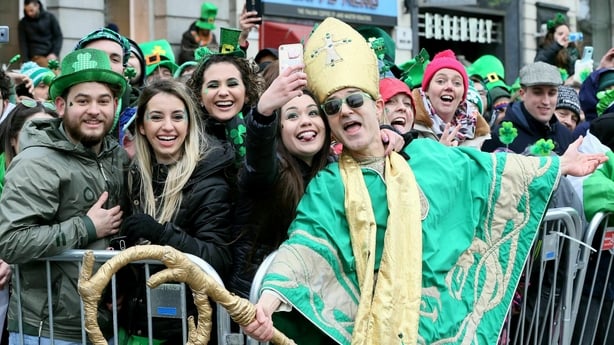 2) All Ireland Club Championship Finals
Experience authentic Irish culture at Croke Park as the GAA celebrate St. Patrick's Day with the AIB GAA Club Championships Finals. The football final is at 2pm followed by hurling final at 3.45pm. Match ticket includes admission to the GAA Museum.
3) National Botanic Gardens
On St. Patrick's Weekend, the Botanic Gardens will have a special Irish plant folklore tour, Shamrocks and Shillelagh.
Hear about the magical myths and legends surrounding Irish plants from ancient to modern times. Find out which plant is the 'real shamrock', meet the nobles of the wood and learn about fairies in the forests. Tickets €5 available on the day in the Visitor Centre.
4) Aware Harbour2Harbour Walk
The 14th annual Aware Harbour2Harbour Walk will take place on Sunday from 10.30am. Over 2,000 enthusiastic walkers are expected to take on the 16.2 mile/26km challenge, with the option of starting from Howth Harbour or Dun Laoghaire Harbour.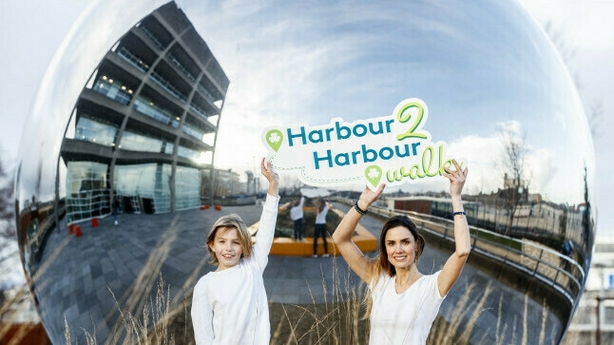 5) Slime Lab at the Cool Planet Experience
The Slime Lab workshop, suitable for ages 6-14, is designed to make learning about climate action interactive and fun, and during the 1hr 15min slot, children will take a closer look at environmental science with slime, goo, jelly balls, and seaweed. Workshops take place at 12pm and 2pm on Sunday 16th, and 11am, 1pm and 3pm on Monday 17th March. €15 per child. Places are strictly limited; early booking strongly advised. 
6) Kilkenny TradFest
Kilkenny Tradfest 2019's festival promises to be an exciting and innovative festival, full to the brim with concerts, céilís, sessions, Irish dancing, and pub gigs! Highlights include a performance by Altan in St. Canice's Cathedral and the world champion Kilfenora Céilí Band in the Watergate Theatre.
7) Alltech Craft & Brew Fair
Enjoy all the latest and best of Ireland's craft beers, ciders and spirits at the 7th Alltech Craft Brews and Food Fair. There will be lots of live entertainment and there are even big screens in place so you won't miss any of the rugby.
8) Kanturk Arts Festival
Three days of music, drama, art, poetry, and fun in Kanturk, in the heart of Duhallow, leading up to St Patrick's Weekend. Events include Messy Hands Children's workshop, A Night of Drama, a mixture of performed and stage readings of short plays by local playwrights and the world premiere of A Different Kettle.
9) Castlecomer Junior Woodland Adventure
The junior woodland adventure course for under 7's is open again this weekend at Castlecomer Discovery Park along with the bouncing nets, archery and axe throwing and loads more fun family activities. Are you brave enough to try Ireland's longest zip-line?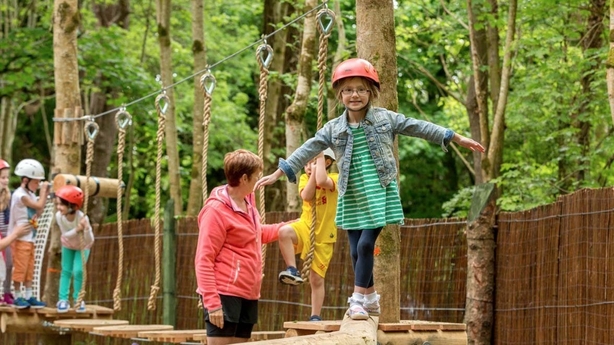 10) Xtreme Funfair Swords
Xtreme Funfair returns to The Pavillions in Swords where you can enjoy all the attractions from the family rides to the white-knuckle rides.
They are open 2pm-10pm all weekend with an earlier noon start on St.Patrick's Day. Tickets are pay-as-you-go or you can pre-purchase tickets online in advance for a discount.
11) Open Labs | Science Gallery Dublin
The new exhibition opens in the Science Gallery this weekend. This exhibition showcases surprising projects and experiments from around the world that can help us imagine the many directions independent creative research can take in the future.
It is looking at how the tools we have can be used in new and different ways to potentially improve or unearth new truths about the world we live in. The exhibition will run until 2nd June.
12) St. Patrick's Weekend Special at Laughter Lounge
Dublin's Laughter Lounge is celebrating St Patrick's Day with shamrockin' nights of the best of Irish comedy with MC Gar Murran introducing Colum McDonnell, Eric Lalor, and Ger Colleary.
13) Peat | The Ark
The Ark presents the world premiere of a brand new theatre show for ages 8+ running until 31st March. On the edge of a town, in the middle of a bog, halfway between a school and a housing estate, Ray and Jo have come to dig a hole.
Peat is the story of the things they bury, and the things they find. With lightness and humour, this new play for children asks big questions about life, death, time and history.
14) Jawsome Sharks | Sea Life Bray
Take a dive into the deep this spring and become the newest recruits of the Jawsome Rangers and fulfil the mission of finding the missing shark teeth. Guests will be tasked with helping Professor Finn locate the large Play-Doh model shark teeth in the tanks.
15) National Museum of Ireland | Archaeology
To celebrate St. Patrick's Day, drop by the Museum and join in their special trail. Follow St. Patrick's trail through the museum and discover all about the Patron Saint of Ireland: the myths, the legends, and the objects.
16) Manny Man Does The History Of Ireland | Riverbank Arts Centre
It all started with YouTube videos and on Friday John D Ruddy brings Manny Man to Kildare as they plow through Irish history from the Ice Age all the way to today -  in less than 90 minutes! When it comes to fun history, Manny Man is your only man!
17) A Sailor Went To Sea, Sea, Sea
Join award-winning writer, Sarah Webb for this interactive sea-themed event for young children and their minders at EPIC The Irish Emigration Museum this Saturday morning.
Revisit favourite childhood rhymes and songs such as A Sailor Went to Sea, Sea, Sea and The Owl and the Pussycat, and discover new ones from Ireland and beyond, and create your own colourful sailing ship. Sea-filled fun for everyone!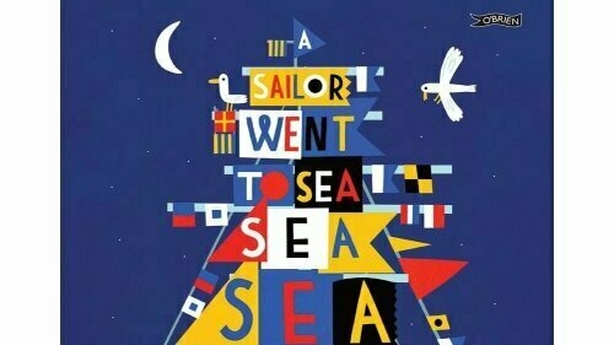 Three things to do next week:
1) Daffodil Day
Join thousands of people across Ireland in the fight against cancer next Friday by selling daffodil pins and flowers on streets, at your office, and in shopping centres or hosting events in your communities and workplace.
2) Delta Sensory Gardens
Visit the gardens to view their extensive selection of daffodils where all garden entries and donations go to Eist Cancer support group.
3) Mini Maestros
A wonderful opportunity for parents to join their child in the discovery of music, rhythm, and singing at the Wexford Arts Centre every Wednesday.
YourDaysOut is a sales and marketing platform for local businesses and event organisers with tools to help promote, publish and sell tickets and bookings online, for up to 50% less than other ticket sites. It is also No.1 in Ireland for people looking for things to do, where users can FOLLOW their favourite pages, get notifications about any offers, events and buy hotel deals in Ireland.