Grow, Cook, Eat returns to RTÉ One tonight! The show aims to help people with little or no knowledge of growing their own food, but who like the idea of being able to grow something themselves. We caught up with host Karen O'Donohoe for her top tips for sustainable living.
Knowledge really is power and the more I learn about the simple but effective ways I can have a positive social, economic and environmental impact on the world around me, the more changes I want to make.
Sometimes the realisation that every choice made about the food, clothes, makeup, washing up liquid, deodorant, light bulbs, insulation, lunchboxes, wrapping paper we buy or the mode of transport we use to get the kids to school, work or our holidays, have a positive or negative impact on the planet overwhelms me and I am tempted to stick my head in the sand and hope some else sorts it out. But then I cop on and remember that I am responsible, I have the freedom to make choices and I can be the change.
So before I fall off my upcycled soapbox and rupture my other Achille's Tendon (it happened last year on Day 1 of filming series 2 of Grow, Cook, Eat – not ideal!) here are some of the changes I've made to help me live more sustainably. Instead of just talking about the problem, I want to be part of the solution.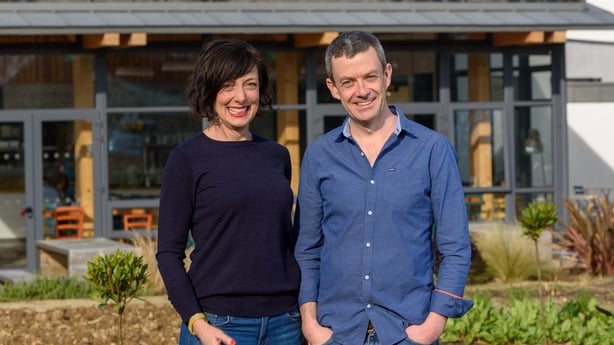 1.  Grow It Yourself/Buy Local
I'd be very hypocritical if I didn't include food growing! Without a doubt, the simple but immensely satisfying (and not in a smug grower way) experience of growing some of my own food at home with the kids and at the allotment with friends has been instrumental in helping us live healthier and more sustainably. I also buy better quality and locally produced bread, milk, jam, butter, apples, vegetables, cheese etc. at local farmers markets.
2.  Reusable Water Bottles and Coffee Cups
I drink way too much coffee and not enough water but either way, I have learned to bring my own reusable water bottle and coffee cup with me when I'm out and about. I have a zero-tolerance approach to plastic bottles of water and if I've forgotten my coffee cup then I'll only buy coffee if the café uses compostable cups. Which means going caffeine free which is a different type of environmental disaster altogether…
3.  Swop plastic toothbrushes for bamboo toothbrushes
Billions of plastic toothbrushes are dumped each year and they will never break down. A massive contributor to plastic pollution in our oceans they are an easy thing to swap out with a sustainable version.
4.  Use biodegradable and renewable plant-based cleaning products
Preferably made in Ireland – I love Lilly's Eco Clean.
5.  Beeswax wraps instead of Cling Film
Another really easy way to cut out plastic – I get mine from The Cottage Market in Drogheda or here at GROW HQ but there are lots of small businesses all over Ireland making them in all shapes and sizes and selling online.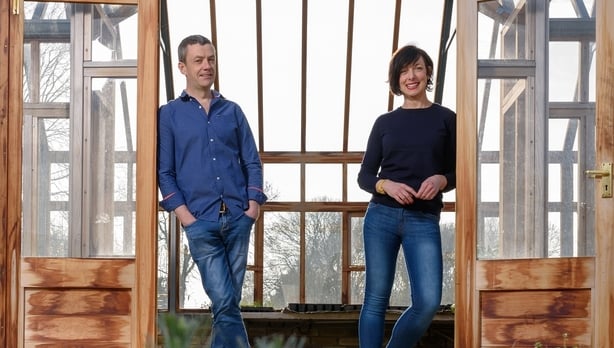 6.  Green is the new black
I've never been a follower of fashion or style icon (navy/grey jumper, skinny jeans, and trainers constitutes my uniform) so I didn't need to reduce the amount of clothes I bought but I have started to buy more sustainably produced clothes and to look after them a bit more – grown.ie have some great sweaters and shirts and I am saving up for a Jennifer Slattery wool/linen shirt – will feel like a proper grown-up when I have it!
7.  2 Minute Beach/Wood/Side of the Street Clean
Clean Coasts have a brilliant campaign each year encouraging everyone to do their bit and give 2 mins to pick up litter along our beaches. I'm lucky to live near some beautiful beaches in East Cork and the kids and I will always take a bag from the lifeguard station to collect the tins, bottles, flip flops, t-shirts, crisp packets that other people couldn't be bothered to dispose of properly. If I see people walking away from their litter I'll politely remind them that they've forgotten something and wait until they come back to get it.
8.  No Palm Oil
Oh my God, it's in everything! I only learned of the devastation caused by the unsustainable production of this product last December and as a result, I now check the ingredients and will not buy a product containing palm oil. Yes we had to give up our favourite snacks but funnily enough we found an alternative very quickly - Bean and Goose is based in Wexford and the chocolate is delicious  - yes it's more expensive and you'll never see it on offer at €2 for a family sized bar in a supermarket it is totally worth it. The higher cost does mean I'm eating less chocolate so both the Amazon, the orangutans, and my hips are saved!
9.  Buy Less Crap – in fact just buy less.
Need I say more?
10.  Don't stop at 10.
Start with 1, 3 or 5 changes but don't stop at 10. We make hundreds of choices every day and the time to make better ones is now. There's no point in waiting for someone else to sort it out – we are the someone and we are more powerful than we think.
Watch Grow, Cook, Eat every Wednesday on RTÉ One at 8.30pm