In her new documentary about fertility, broadcaster and journalist Dearbhail McDonald also relates her own story. She talks to Donal O'Donoghue about why she chose to freeze her eggs and the dangers of a global baby bust.
In November 2017, Dearbhail McDonald stood at a podium in the National Concert Hall in Dublin. The award-winning journalist had been invited to present a paper at an Institute of Directors' event. On the dais in front of her were two versions of her paper. Both were titled 'Why the Bedroom Matters in the Boardroom' and both covered, as the sub-head had it, 'Fertility, Family and the Future of Work'. But there was one crucial difference between the two papers. In the moments, before she spoke, McDonald hesitated, unsure of which story to tell. "I looked at my twin sister Aoife, who had tears in her eyes, but nodded her head," she says now. "So I took a deep breath and began."
RTÉ's new TV documentary Fertility Shock, created and narrated by McDonald, evolved from that 2017 paper. It is a compelling hour, punctuated with vivid statistics and contributions from leading academics and clinicians, as well as the first-hand accounts of people who have faced their own fertility issues, as it charts a global demographic time-bomb. Threading through it all is McDonald's story; how in her mid-30s she decided to freeze her eggs and in the six years since has tried to become a mother. Fertility Shock poses more questions than answers, but it is likely to stir debate about what is, for many people, a matter of life and death.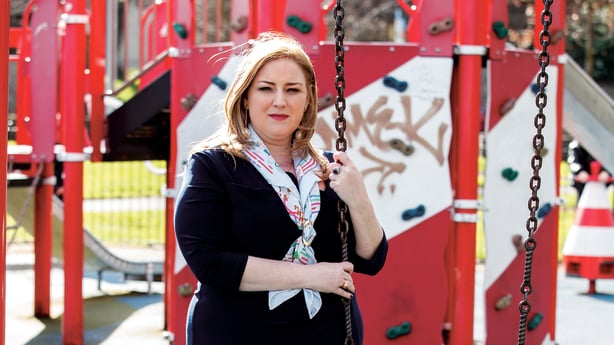 In person, McDonald is engaging and empathetic, ready to talk about everything except the number of frozen eggs she has left, not particularly for personal reasons but aware of the impact her story may have on others going through a similar journey. "Everyone, male and female, whether you have children or not, we all go on a fertility journey," she says. "It is a part of our lives. And that's how this TV documentary came about. It's partly personal but my story is only a tiny sliver of the big story."
Yet it was the power of sharing that prompted McDonald to tell her story at the NCH and elsewhere, most powerfully in a radio interview with Marian Finucane. Following that show, she was inundated with well-wishes: a personal story with universal resonance, a topical issue with global ramifications.
Fertility Shock shoehorns a lot into its 60 minutes, embracing issues such as the ageing population, a global baby bust, diversity in the workplace, the cost of childcare, dramatically declining male fertility, gender bias and even the survival of the species itself. "As a business journalist I had always been interested in the impact of demographics on economic growth," says McDonald, who is group business editor at Independent News and Media. "We have a tendency to talk about issues in isolation. So we talk about childcare costs, we talk about pension liabilities and we talk about the cost of our social welfare programme. It was only when I became a business journalist that I saw the bigger picture and the connections between all those issues."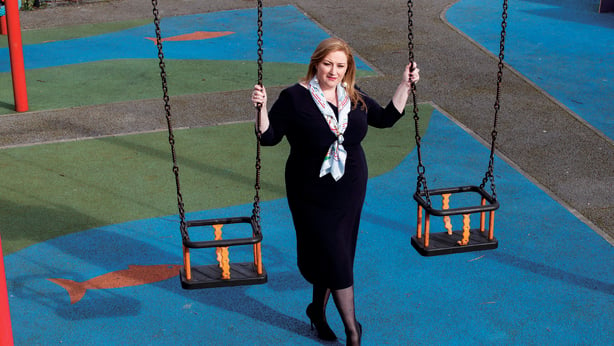 McDonald studied law at Trinity College Dublin before switching to journalism at DCU, working at the Sunday Times before becoming legal editor at the Irish Independent. "I saw law and journalism as a places where you could be a voice for others and make a difference," she says. "I still hold fast to that childhood understanding." Over her career she has won a number of prestigious awards and sits on a number of high profile boards. "Some people have asked me was it because of career that you took the decision to freeze your eggs," she says. "In truth there were lots of factors but the decisive one was watching close friends get a cancer diagnosis at a younger age and seeing their opportunity for fertility evaporate or drastically reduce overnight."
McDonald now jokes that if you Google her name, the first thing that comes up is likely to be 'freezing eggs'. But Dearbhail's story was forged in the smithy of youthful hopes and dreams. "Growing up, you believe that you will hit all the landmarks," she says. "That you will meet the love of your life, that you will get married and that you will have children. The most difficult decision to get my eggs frozen was coming to terms in advance with the grief for the children I may never have. That was the loneliest call I had to make. But once I was in the process you get very pragmatic and in the end I found it quite empowering. I suppose the other question I asked myself is what would my 50 or 55-year-old self say to me if I hadn't done it?"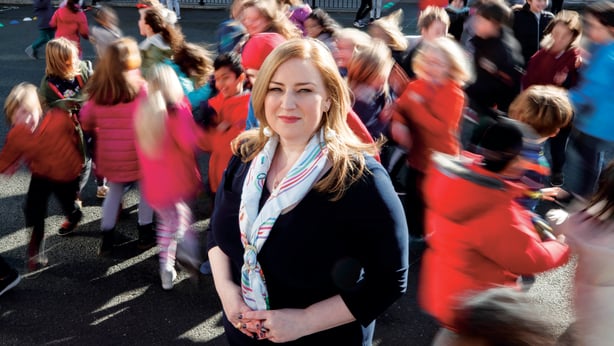 McDonald, who has four sisters, grew up in Newry, during the Troubles "in the shadow of Cloghhogue, one of the largest British army bases in Northern Ireland" as she put it in a recent feature she wrote in the Guardian about Brexit.  Her father was a second level teacher (business and economics), her mother was a stay-at-home mum. McDonald grew up surrounded by nephews and nieces and cousins, a daily reminder of what her own life might be. Her twin sister, Aoife, or 'the boss' (she was born eight minutes before Dearbhail), is a mum and a close companion in Dearbhail's fertility road. It can't have been easy, as Dearbhail admits to still feeling tempted on occasion to hide behind the professional mantle.
There is nowhere to hide in one of the rawest moments in Fertility Shock, when Dr Søren Ziebe from the University of Copenhagen tells McDonald that 95% of the eggs from fertility clinics cannot produce a baby. "I had known the odds, I had researched them extensively beforehand, but to be told in those stark terms was one of the most difficult days for me," she says. "Indeed making the whole documentary was emotionally challenging because issues that I thought I had put to bed years ago resurfaced." As she puts it in Fertility Shock, she "left Copenhagen with a heavier heart", her own story twining around the bigger picture like a strand of DNA, the two in many ways impossible to separate.
During the filming of Fertility Shock McDonald also travelled to the fertility clinic in London where her frozen eggs are housed. "Each day after I went to the clinic I'd stop into St Paul's Cathedral to digest what was going on in my body and my mind," she says. "I remember this one this day when I was feeling especially lonely and almost in tears and then I started laughing when I looked at my phone. It was Valentine's Day."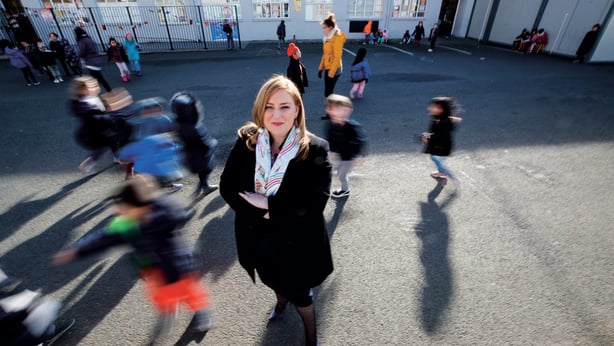 On another occasion in St Paul's, she was approached by the female bishop who held her hand, causing Dearbhail to burst into tears. One of the toughest parts was talking with her close friend, Dr. Rhona O'Mahony, former master of the National Maternity Hospital, her eyes puffy with emotion as her friend shared her story.
"It was really challenging for me, having spent so much time telling other people's stories, to tell my own," says McDonald. "I suspect I still am vulnerable around that but I know that there is a real power too in sharing your story. And if I can change the mind of even a handful of people this will be a conversation worth having.
Since I wrote that paper in 2017, I have helped a number of women through the egg-freezing programme and that made me feel really great. The thing is that I'm still in the middle of my journey. And as I say at the end, I still have some very big decisions to make and I haven't ruled anything out."