Operation Transformation's biggest ever news is also the best – Jean Tierney has dropped out of the food and exercise plan, as she is pregnant. When she told us the news, I was bursting with protective emotions and thoughts for Jean.
It was an incredible poignant moment and proved just how classy a person she is. From an OT perspective, Jean will always be part of the OT 2019 family; her smile lit up the shoe every week and we won't ever forget her.
Although she will have to stop the food and exercise plans worked out for he at the start of this season, all four of the experts continue to offer guidance and support to Jean. In fact Aoife has already started giving her advice about the best foods during early pregnancy.        
Some old friends 
Last year's leaders, Davy, Sarah, Wayne, Mary and Felicity turned up for the OT 2018 v 2019 challenge, a game of walking football. What was hard to capture on TV is that all the players wore the weight they had lost in weighted vests. For Davy and Wayne, that was the equivalent of a bale of briquettes. That really hit me –how our weight can creep up and we carry it around but if you actually carried it as a dead weight on your body, wouldn't you want to be rid of it forever?    
Pamela Swayne
Target 3lbs, lost 3lbs 

A great achievement for Pam. I asked Pam about her long terms goals after OT. Pam wants to be "hot as feck" but I am not sure how this fits with long-term, sustainable goals.
At this stage in the programmer, the leaders should be creating the building blocks for long -term activity, weight management and fun. Pam is going to focus on joining her local athletics club.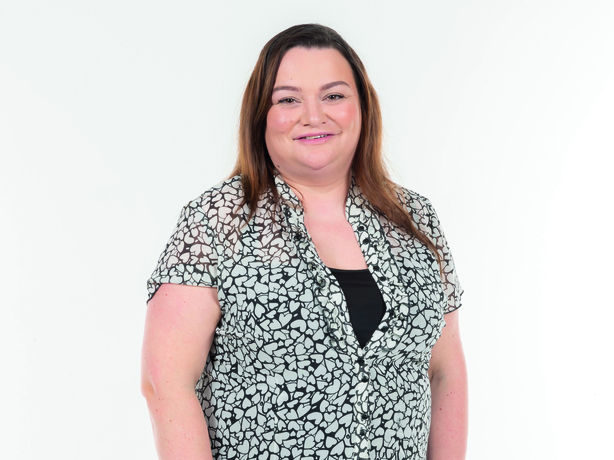 Cathal Gallagher
 Target 4lbs, lost 11lbs 

A big number this week for Cathal, who at this point has lost 2 stone of fat and 8 inches off his waist. That's great, but in the long-term, slow and steady is the way to go for Cathal.
In his work, Cathal is exposed to more trauma than most and when we feel threatened or stressed by traumatic experience, many of us comfort ourselves with food and alcohol. I will report next week on what I discovered about Cathal's weight fluctuations over the years when I visited him.  
Siobhán O'Brien 
Target 3lbs, lost 5lbs 

Siobhan blasted her 3lbs target with a 5lb loss. Altogether she has lost 1.5stone and 1 stone in fat to date. Did you follow in Taoiseach Leo Varadkar's footsteps this week and get your basal metabolic age estimated at a pharmacy offering the service? 

Like the Taoiseach, my metabolic age was older than my age in years, so it's time to add some resistance training to my exercise regime. My house visit to Siobhan explored negative core beliefs. I think when we uncover core beliefs we can address them and by becoming aware of inaccurate assumptions, we can replace them with ones that are compassionate.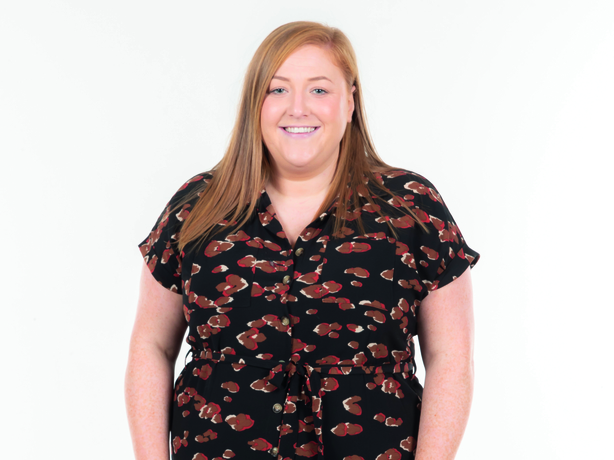 Paul Murphy  
Target 3lbs, lost 4lbs    

Paul joined OT to lose weight and got a lifestyle makeover into the bargain! I would regard my job on this season's show as a failure his stress and life/work balance were unresolved. I believe Paul is now ready to make sure his lovely wife and children are central to his life rather than work.

Businessman Bobby Kerr will be meeting Paul to advise him how to become more strategic in his business life, so he can spend fewer hours at work, while also being more productive. A great moment was Paul setting up a personal phone number– setting boundaries between work and life.  

On a personal note, I was recently appointed an adjunct associate professor at UCD School of Psychology, an honour I never imagined!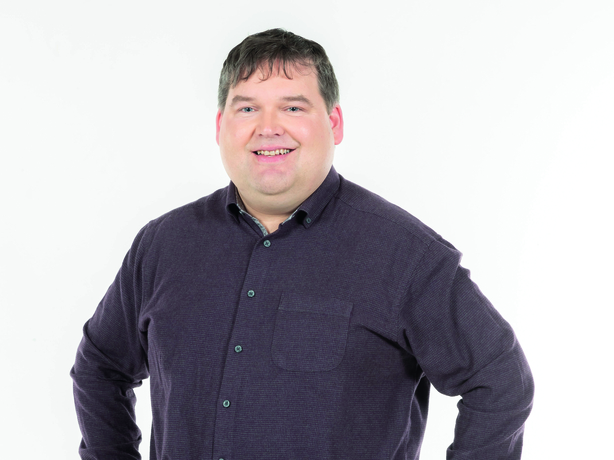 Health news
Do you have undiagnosed COPD?

According to experts in the area of respiratory disease, half of the 500,000 people in Ireland estimated to have Chronic Obstructive Pulmonary Disease (COPD) are undiagnosed. Not being informed means they are missing out on the chance to manage and improve their condition. 

COPD Support Ireland wants people to take control of their COPD, to get a proper diagnosis and an important first step is to call the free COPD Adviceline at 1800 832 146 or the free Asthma Adviceline at 1800 445 464. This will put people with concerns about COPD in contact with a respiratory nurse, who can tell them about the condition and the steps they can take to manage their COPD and avoid common triggers of serious respiratory distress.

The nurse specialists can help with what to do in the event of COPD emergency, the signs and symptoms of COPD, answer questions after a GP or consultant appointment, deal with triggers that may cause a serious escalation and help you create a COPD self-management plan, including smoking cessation and safe exercise plans. 

What is COPD?

Chronic Obstructive Pulmonary Disease (COPD) is a disease that makes it hard to empty air out of your lungs. This is because the airways get smaller leading to airflow obstruction. This can result in shortness of breath or tiredness because you are working harder to breathe.
People can experience COPD in different ways depending on which symptoms trouble them most and how severe they are. COPD is a progressive illness meaning it has several stages of severity. It tends to creep up on people slowly.
Symptoms such as coughing, wheezing and shortness of breath are often attributed to getting older. This means it can often be several years before symptoms reach a point that will make the sufferer go to the GP.