I always find it more difficult searching for things to do during the February mid-term break.
Daylight hours are still very short and the weather can sometimes disappoint when planning outdoor activities during the small daytime window.
Fortunately, not only is the forecast this weekend perfect for family days out but there are also loads of fun indoor events to keep everyone entertained.
Have fun!
1) Northern Ireland Science Festival
With over 180 events across over 50 venues, the NI Science Festival offers a stimulating and wide range of events focusing on the wonders of science, technology, engineering, and mathematics.
Events this weekend include Pineapple Mania at Hillsborough Castle on Saturday, STEM Storytime: Join a STEM ambassador in various local libraries throughout the week, The Science of Roald Dahl in the Ulster Museum and W5 Late, a strictly adults-only, after-hours evening of interactive science experiments you always felt too big to try!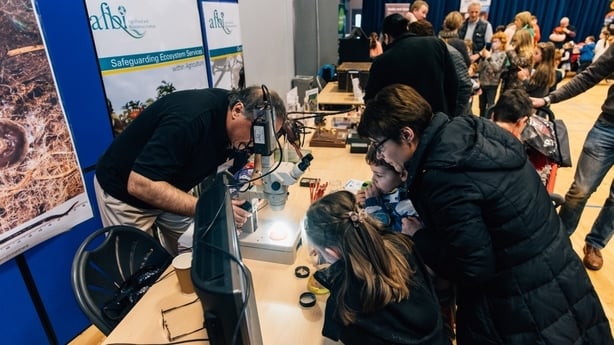 2) Jurassic Skies | National Museum of Ireland | Decorative Arts & History
Dinosaurs are taking over Collins Barracks for a special open day this Sunday afternoon! Drop-in to visit the temporary exhibition, Jurassic Skies, and meet with scientists, artists and storytellers to discover more about when dinosaurs took to the air and get a hands-on look at real dinosaur fossils, bird feathers and bones. No booking required.
4) Castlecomer Discovery Park
There's no chance of cabin fever during the mid-term break with a visit to Castlecomer Discovery Park in Kilkenny, where, as well as their usual range of activities they have added a Beginners Mountain Bike course and Axe Throwing!
3) Mid-Term Tales | Glasnevin Cemetery
The popular mid-term tours return to Glasnevin Cemetery & Museum on Saturday and Sunday, designed to both educate and entertain children and adults alike. There will be tales of grave-robbing, yew trees that can poison, vaults and crypts and strange characters from Dublin's past along with much more! Booking in advance recommended.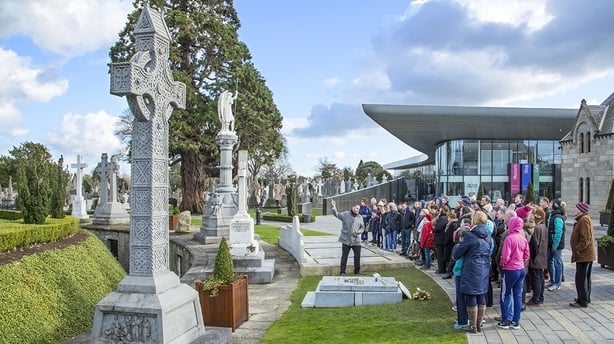 5) Music in Film Workshop
Part of Fantastic Flix at The Ark on Saturday, you can find out more about composing for a film - as children aged 5-7 join musician and performer Morgan Cooke as he guides them through this fun class for young musicians. At the end of the workshop, there will be a live performance for friends and family.
6) Glór | Return of Spring
Fun show for children ages 3-5yrs on Saturday in Glór, Ennis, with an entertaining interactive performance featuring song, music and puppets as the animals of Whistleberry Forest look forward to the end of the frosty Winter and to the beginning of Spring. 
7) Bray Comedy Festival
Bray Comedy Fest returns with another fantastic line-up and some fun family events. Running from 13th - 17th acts this weekend include Tommy Tiernan, Karl Spain, Fr. Ted Friday as well as Sing Along Social, Punch Lion Kids Comedy and Family vs YouTube.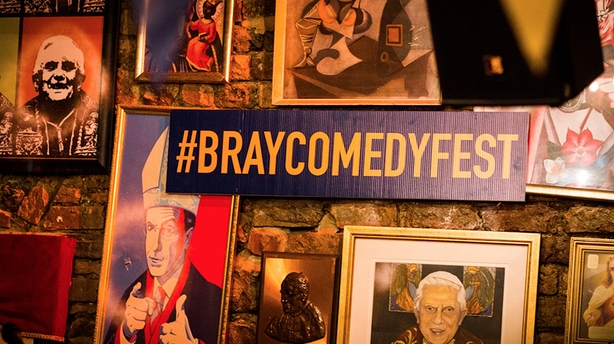 8) Manny Man Does The History Of Ireland On Stage 
It all started with YouTube videos and on Saturday John D Ruddy brings Manny Man to the Belltable stage in Limerick as they plough through Irish history from the Ice Age all the way to today -  in less than 90 minutes! When it comes to fun history, Manny Man is your only man!
9) Arán Agus Im | The Dock Arts Centre
Arán Agus Im is a theatrical performance/installation on Saturday evening in which Manchán bakes bread while offering insights into the wonders of the Irish language, land and local food, with freshly-baked traditional sourdough bread for the audience to slice and spread with butter they churn themselves from Irish cream.
10) Goldilocks & The Three Bears Sing-A-Long | Axis Ballymun
With fantastic costumes, an amazing stage set and colourful lighting, the performance in the Axis, Ballymun on Saturday will be a popular, fun-filled, live musical show featuring Goldilocks and The Three Bears, Ruff the dog and Mr. Bunny. The show moves to the TLT Theatre in Drogheda on Sunday.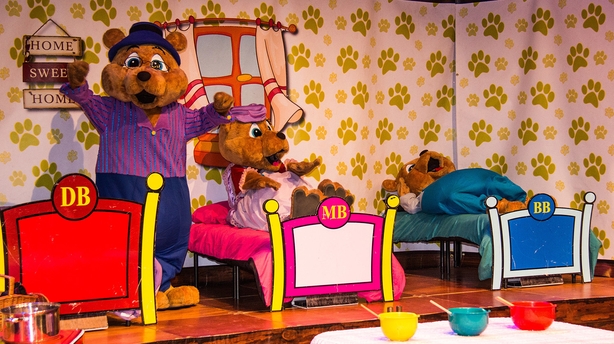 11) Patchwork Magic Workshop
Designer Aideen Cross encourages children to explore the life skill of sewing (hand and machine) and use their imagination to create fabulous festive bunting in a creative, colourful and fun workshop in the Riverbank Arts Centre on Saturday.
12) Leisureplex | Dublin & Cork
Leisureplex, with locations in Dublin and Cork, offer different fun indoor activities for all ages. You can choose bowling, quasar, arcade games, snooker/pool or Zoo Adventureland indoor play centre.
13) Baby Jam | Riverbank Arts Centre
Baby Jam is an early introduction to music for babies and toddlers with Carrie Haskins, to encourage learning, exploring different textures and sounds and an introduction to different musical instruments. This Friday at 11am is Classical and Opera.
Three things to do next week:
1) Fairies & The Hobbit King | Wells House
The Hobbit King has heard about all the magic at Wells House and has announced a royal visit on Sunday, 24th February. The Fairies are organising a spectacular party with a fun-filled day including a magical treasure hunt where everyone gets to take home their very own treasure!
2) Winter Wooly Walk in aid of Cancer Fund For Children
It's time to rally the family, gather your friends, and join us for a beautiful walk in aid of Cancer Fund for Children. On Saturday 23rd February there are four picturesque walks for you to choose from. Each walk ranges from 2 to 4 miles and is, as always, suitable for the whole family.
So bring the kids, the grandparents and get the woolly hats on!
3) Family Drop In | National Art Gallery
During mid-term, the National Gallery has organised a mask making creative workshop with artist Serena Alberigo to coincide with the Venice Carnival. Taking place on Thursday 21st and Friday 22nd at 11:00-12:30 for 4+ and from 14.00pm-15.30pm for 8+, they must be booked in advance.
On Sunday, the weekly free family workshop is based on the Winged Lions of Venice with artist Libby Simmington and inspired by the exhibition Canaletto and the Art of Venice.
YourDaysOut is a sales and marketing platform for local businesses and event organisers with tools to help promote, publish and sell tickets and bookings online, for up to 50% less than other ticket sites. It is also No.1 in Ireland for people looking for things to do, where users can FOLLOW their favourite pages, get notifications about any offers, events and buy hotel deals in Ireland.