Today is 'Galentine's Day' – a day all about female friendship – and a precursory nod, before Valentine's Day, to the power of women (single or not) and their bond.
In theory, I love the idea but, just like Valentine's Day (V-day) is arguably an industry-driven behemoth that makes people feel guilty, alone or both, for me Galentine's seems to devalue the force and importance of female friendship.
G-day, as it shall be referred to for the purposes of this article, originated in the TV show Parks and Recreation, where Amy Poehler's character Leslie has a party for her female friends the day before V-day and calls it Galentine's.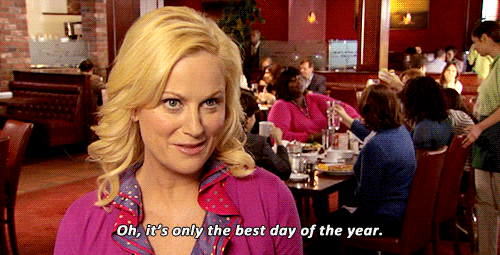 It's a common scenario: single friend meets man, single friend disappears from social radar (for at least for six weeks to a couple of months while they have 'their time'). When I met my partner just over two years ago, I'd been single for quite a long time – about five years, I think. I was ready to meet someone, and felt like I deserved this time with my new man.
However, I was aware of one thing: abandoning my mates. Because I knew how it felt when a friend met someone and then they were suddenly less available. I didn't want to be like that. I'm sure there were moments when I did choose to see him instead of a friend – perhaps on a Friday night – but not instead of my pals altogether.
And two years on, I'm glad I strove to find a balance. I had come to cherish the time with my friends, and I didn't want to see my friendships fade now that I'd found a relationship.
True, of course, that your friendships might shift once you do meet someone. Suddenly, you're not the source of all those 'bad date stories' at girls' dinners. You no longer show them men on Tinder and see if they want you to swipe right or not (yep, did that a lot).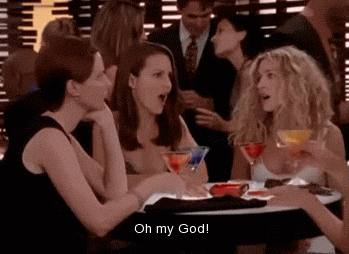 The thing with G-day is it's become a bit like V-day in that there are cards, offers, and brands clamouring to get you to purchase their wares in the name of friendship. And that makes it feel as icky as Feb 14.
In the course of writing this piece, I also found out that the day is also referred to as Palentine's – to celebrate all friends, not just women. There is also a 'National Friendship Day' on July 30. But do we really need a day to show each other they feel that way? Shouldn't we be treating our mates with the utmost love and respect every day?
Sure, we could all use it as an excuse to meet up with mates and have manicures, but shouldn't that just be de rigueur? Well, perhaps, but just like Valentine's Day, we might need a day to remind us to take stock, grin a little more at the love we have with friends, and celebrate the fact that platonic relationships can hold just as much importance and history as romantic ones.
It can be a day to show a friend we really appreciate them (especially if they've gone through a break up or a rough time, or vice versa), to press reset on a friendship and check in with people we might not have seen or messaged for a while. Especially post-Christmas.
We need your consent to load this Instagram contentWe use Instagram to manage extra content that can set cookies on your device and collect data about your activity. Please review their details and accept them to load the content.Manage Preferences
As a single woman, I spent many a V-day with no date. And much like Rebel Wilson posting on Instagram that she's "never had an actual date on Valentine's Day", I made light of it in an attempt to own my single status. There's nothing wrong with that at all of course, in fact, it's to be applauded. There is nothing to be gained from tuning in to the melancholy that you might feel on (or during the approach to) G- or V-day.
The thing with friendship is that I've found it's (sadly) not always something to celebrate. It can be hard work – often harder than a relationship. You can have friendships break up, harsh words, misunderstandings. As you grow up, you and your friends change: whether that's relationship status, job, likes and dislikes or something else.
You can fall out, you can make up – you can go your separate ways. So in many ways, Galentine's is a fabulous idea: 'Ladies celebrating ladies' as the tagline from Parks and Recreation goes, and looking out for each other, celebrating your love for each other, even if perhaps we've got it wrong on occasion throughout the year.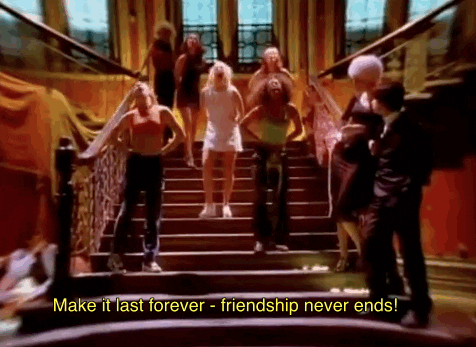 I confess I have always been a 'hopeful romantic' and in the past focused on V-day, not G-day. Perhaps I should have paid more mind to the latter while I looked for my Mr Right.
So, this Galentine's Day, I've decided: why the hell not. Saying 'I love you' to a friend shouldn't only happen once a year, but if there's a day when you can say it with renewed vigour, then that can never be a bad thing.