Digital Dad: A New Year's family getaway to Fuerteventura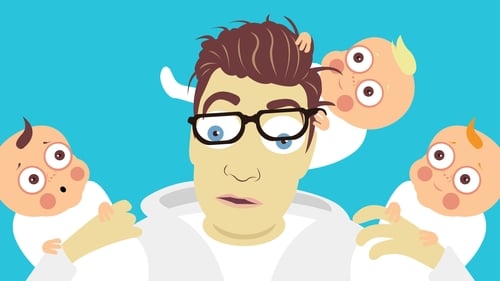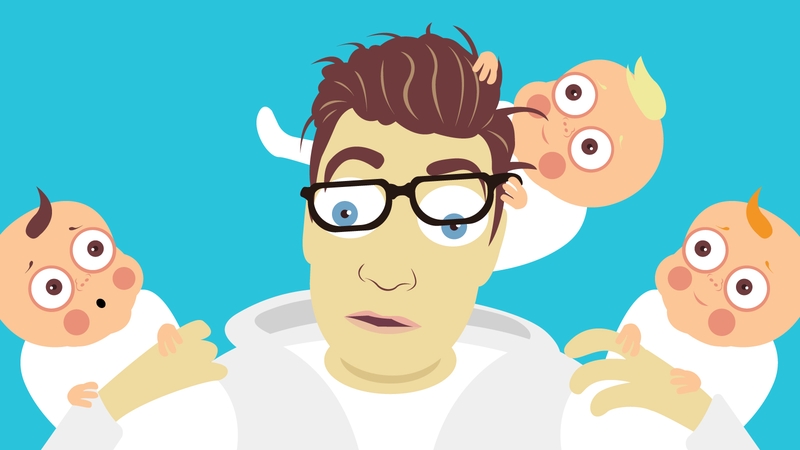 Back with a bang and I don't mean the landing either.
We touched down in Belfast, yes Belfast (I'll explain later), after our latest family adventure and it was the intoxicating 'bang' off our toddler's soiled nappy that slowly awoke us to the realisation that we were back in the Emerald Isle. Keep your seatbelts fastened, your tray tables in an upright position and your toddler's butt away from the other passengers. Ah yes, it was good to be home.
But good to be home it wasn't, not one little bit, for we had just come back from a lovely 10-day break in a beautiful sun-soaked resort in Fuerteventura. Seatbelts, tray tables, and exploding nappies were far from our minds or at least we thought they were.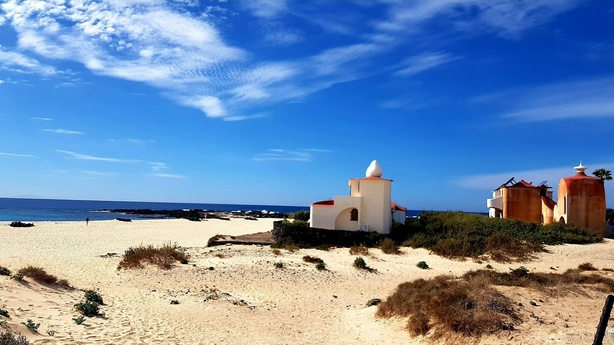 So this year, or last year rather, we decided to head away after Christmas for a well deserved, end-of-year break. Mr. and Mrs. DD work hard so why not? I've written on here before about heading abroad for Christmas, with Fuerteventura and Lanzarote being our go-to destinations because you're usually guaranteed the weather, it's not overly expensive to get there and the resorts are extremely family-friendly. This time, however, with a bit of pressure from Mrs. DD aka 'management', we spent Christmas at home and headed away for the New Year.
So Belfast, why Belfast? You live in Dublin, right? Yes. we do, but saving on flights of circa €1500 with easyJet was enough to convince us to drive the 2hrs up the N1, M1, A1...I didn't' care how many 1's there were, we were saving enough of them by doing it! And yes you read that right; at the time of booking, flights for a family of 5 with Ryanair were €2,270 whereas flights with easyJet via Belfast international were £700 / €783. No contest. Decision made.
As for the resort, I did a bit of research, hit a few of the review sites and settled on the Origo Mare by Pierre & Vacances on the north of the island. We've been to Fuerteventura a few times with the kids over the years and tend not to go back to the same place for fear of monotony but the Origo Mare might be the exception. It's remote, so a car is recommended, but its lovely and perfectly set-up for families. You can actually relax. Yes, you read that right too.
We stayed in a lovely two bed, two-story, villa which had ample room for all of us. Me and Mrs. DD had the tranquility of our own floor and bathroom while our 3 Gremlins – Thing 1 (7), Thing 2 (5) and Thing 3 (2) – took the ground floor. The kitchen was functional, the place was cleaned daily and we were only a 3 min walk from the pools, restaurants, bars, entertainment, mini-mart etc.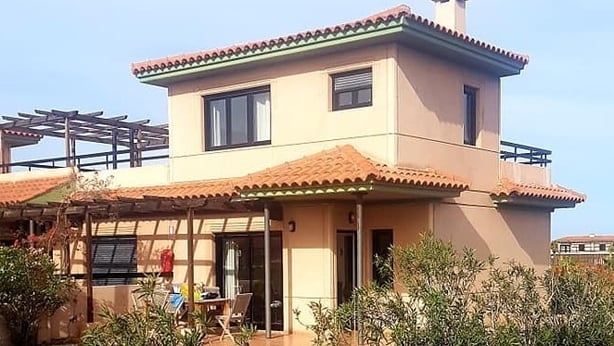 As mentioned, the resort was perfect for families. Granted, it wouldn't be your first choice for a couple's holiday due to its remoteness, but for families it was great. There was an onsite water park called Crater Park which had numerous water slides, baby pools, a wave pool (closed for repairs at the time), bouncing castles, games and four-poster beds if you wanted to sneak away for some R&R. It was big enough to never feel too busy or claustrophobic and if you did want to get away from it all there was a separate adult only pool which was located just outside the park.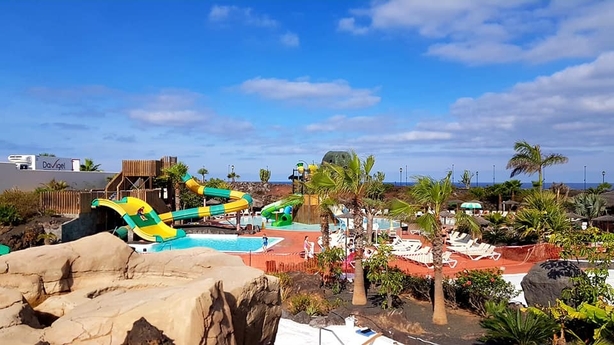 And speaking of getting away, we had a rental car which is a must if you want to get out and explore. The resort is isolated with, the nearest town, Lajares, being 8km away. While more of a modest main street than a town, Lajares has a handful of authentic Spanish restaurants, a few surf bars, a supermarket, and a fabulous bakery. If you're looking for the bright lights of a bustling town you'd need to drive a further 13km to Corralejo on the northeast of the island.
To the west of Lajares, a further 10 min drive away, is El Cotillo, a peaceful coastal town boasting wonderful white sandy beaches and a laid-back atmosphere. It was there that we spent many a long day soaking up the sun and swimming in the calm crystal clear waters. It was idyllic and I don't say that lightly.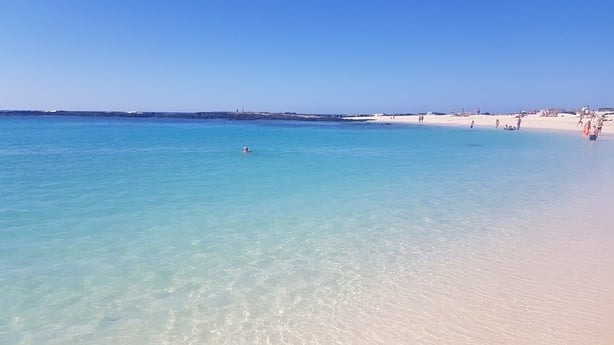 Jumping back to the resort, we were staying on a B&B basis and for someone who loves his food, I really couldn't fault the hotel at all. There was everything and anything you could think of, with omelettes, pancakes, and eggs all cooked to order. In terms of onsite entertainment, during the day there was a kids club - our kids were too busy playing to go to it – and at night the 'Animation Team' did a great job of entertaining the masses with various discos, quizzes, games, competitions etc.
As I mentioned previously, we tend not to go back to the same places twice but we would make an exception for Origo Mare. Although it's remote, we liked that. It was away from the neon lights and throbbing bass of bars and clubs and it had everything you would need and expect from a family resort. Our kids had a ball. They were always entertained and because of that we as parents genuinely had a very relaxing time. Oh, and did I mention that the WiFi was excellent too?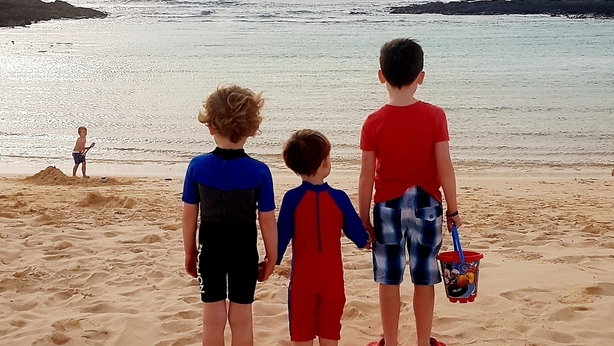 Between the flights, baggage, accommodation (B&B) and a rental car, we managed to get away for 10 days for under €2,700. An absolute bargain for a family of 5.
Other resorts we've stayed at on the island include:
Barcello Castillo Beach Resort - Fuerteventura
Club Caleta Dorada - Fuerteventura
If you'd like any more information or you have any questions, feel free to comment or you can contact me at the below.
Best,
DD
digitaldad@rte.ie | Facebook | Instagram