Each week on How to be Good with Money, Eoin McGee helps a household to manage their money and reach a goal they thought they'd never achieve. We caught up with the financial planner ahead of tonight's episode.
"Right now, we have more money saved than ever before," says Eoin. "It's just under a hundred billion sitting on deposit in Irish bank accounts. That's from households, it's nothing to do with company money sitting in bank accounts. The people of Ireland have saved just under a hundred billion, that's more than we've ever saved before.
"I would say that probably 70% of that is in the wrong place because there is no way that Irish people need that much money [in their bank account]. A bank account is a short term vehicle. People don't have that many short terms goals and if you're thinking about something long-term, you should be using a long term vehicle.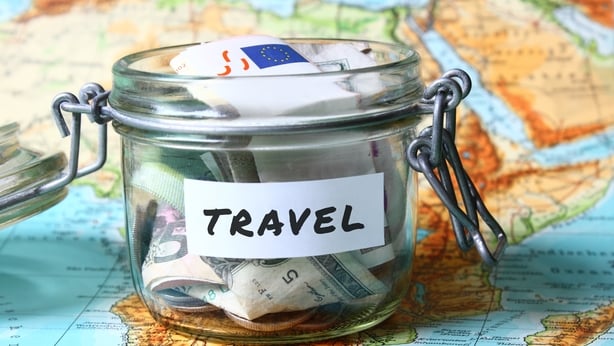 Types of saving
"The general cut off point is, if it's less than five years, you're probably stuck with bank account. The goal is to buy in three years time or to do your big retirement holiday in three or four years time, you're probably stuck with a bank account.
"If you're talking about putting the kids through college or you're talking about some big mid-life crisis car in ten years time, then it shouldn't be a bank account because that's a long term goal. The difference is that the bank accounts aren't expected or designed to beat inflation so it means you're going to lose money on them.
Fear factor
"We have about a hundred billion sitting there sitting on deposit and that's probably because we're scared. We're scared that the bad times are going to come back again. To be honest, the media doesn't help.
"The media is not the friend of the long-term investor because things going up and down doesn't make a difference to somebody who has a ten/twelve/fifteen year horizon or even a five year plus time horizon. You shouldn't be worried about it. In fact, it's your friend.
Long-term vehicles
According to Eoin, Certified Financial Planners (CFP) are the people to speak to when it comes to forward planning.
"It sounds like I'm trying to give my own plug but Certified Financial Planners (CFP) are the people who are designed in this world to help you out here.
"If you sit down with an accountant, they look backwards at your finances and where you are today. Your CFP will look at where you are today and then look forward and tells you where you're going."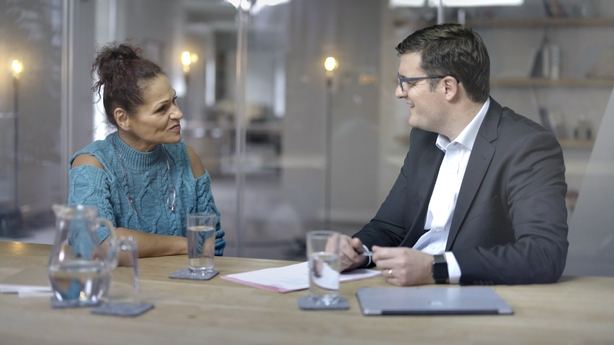 Tonight's episode
Tonight on RTÉ One, Eoin meets nurse Michele Radix from Sandyford in Dublin. A single mother who currently lives in a three-bed apartment with her two teenage children, Clodagh and Darren.
When the recession hit, Michele's marriage broke down and she struggled to pay the household bills following some health issues. Her debts soon became so unmanageable that she believed she and her children were on the brink of homelessness.
This led Michele to turn to a housing agency who agreed to take over her mortgage.
If you're on €50k you could have €1,500,000 of income coming to you.... see how below 👇🏼👇🏼👇🏼 and watch "how to be good with money" tonight on @RTEOne at 8.30pm #htbgwm https://t.co/0VwTYOQg97

— Eoin McGee CFP© (@EoinMcGee) January 17, 2019
Thankfully, Michele is currently back working but needs some help to get her finances in order. Following a full review, Eoin identifies key areas that will help Michele gain financial freedom.
Watch How to be Good with Money, tonight at 8:30pm on RTÉ One.