It's January and most of us are glued to RTÉ's Operation Transformation wanting to get physically fit for the year ahead. But now is also the time to get your finances in shape after the annual Christmas spending spree. So if you want to trim some fat from your household budget then follow the five steps below from the Competition and Consumer Protection Commission (CCPC). 
1: Make a budget 
When working out your budget look at the money you have coming in and going out across a period of time such as a week, month or year. Taking time to look at how and when you spend your money and where you can make changes will put you in a good position to better manage it. If you choose to do your budget over a year you should include your salary and, if you have a partner, their salary, social welfare allowances and any other income you might have. Work out your outgoings, such as your mortgage/rent payments, heating, house/life and car insurance, electricity, phone, transport, grocery costs and broadband etc. 
2: Keep a spending diary
Use the spending diary on the CCPC's consumer website to help you work out the cost of everyday outgoings such as buying lunch or a coffee. You will then see what you spend your money on each day. Track your spending for a month and keep receipts, entering the costs into your weekly spending diary.  
3:  Don't forget the extras
Include any extra expenses such as additional activities and occasional costs such as birthdays, holidays or memberships. If you cannot remember what some of your expenses are look back at your bank statements, credit card statements, bills and receipts to help remind you. 
Don't forget to include any loan repayments under your outgoings; it is important to write down how much you still owe on loans; the time it will take to repay them in full and the cost of paying back the loan in terms of interest and additional charges.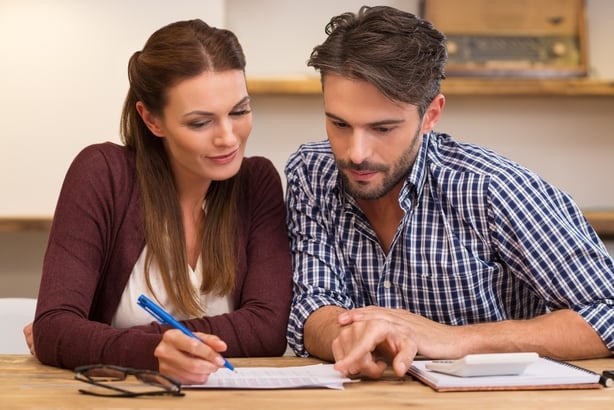 4: Does your budget balance?
Compare your income and outgoings. This will help you see if you are spending more than you are earning. Take a look at each expense to see where you can cut down. If you find it hard to make savings, check out the money saving tips across a wide variety of regular household spends including, gas, electricity and groceries on www.consumerhelp.ie. 
5: Small changes make cents
If you are struggling to see where you can make savings use the CCPC spending calculator to see where you could start saving money on your everyday expenses. It calculates how much you are spending on everyday items such as lunches, papers, magazines, cigarettes or the occasional bottle of wine and more importantly it shows you how much you are spending on these items monthly and yearly. It gives a breakdown for each spending category like entertainment, transport, gifts and personal items so you can see how much you are spending and how much extra you could have in your pocket if you reduced your spending in some areas. For example, if you spend an average of €25 a week on entertainment, this adds up to €1,300 a year so managing how much you spend on even the small things can make a big difference. 
CCPC Top Tip:
It can be helpful to keep your household budget on an excel spreadsheet which you can update regularly throughout the year. You will be able to see at a glance your total income and outgoings and be able to set and monitor your monthly household budget throughout the year.
The CCPC is responsible for enforcing competition and consumer protection laws across the economy. To help consumers make informed decisions it also gives independent, unbiased information about consumer rights and personal finance products and service through its consumer helpline 1890 432 432 and consumer website www.consumerhelp.ie