For the first time ever, a line-up of celebrities and their families will take part in Ireland's Fittest Family.
Tonight at 8:30pm on RTÉ One, actress Norma Sheahan, 2FM broadcaster Keith Walsh, singers Sean and Conor Price and Dancing with the Stars judge Brian Redmond will battle it out for €10,000 to be donated to to their chosen charity and a chance to call themselves the winners of Ireland's Fittest Family – Celebrity Special 2019.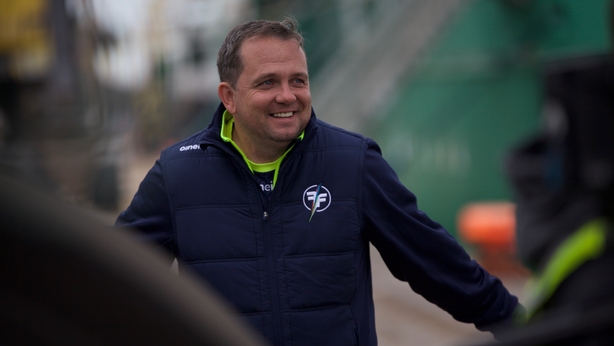 These celebs will be put through their paces in Dublin Docks but, of course, they will have the support of their coaches; Donncha O'Callaghan, Anna Geary, Derval O'Rourke and Davy Fitzgerald.
The Families
Donncha is coaching actress and star of Bridget and Eamon, Norma Sheahan and her family. Norma is hoping to win for her charity, Cork ARC Cancer support.
For Sheahan, her first port of call was prepping for Hanging Tough, the notorious challenge that separates the wheat from the chaff. Speaking to RTÉ Lifestyle, she said she and her teammates hanged from "monkey-bars in the playground" a few times to get to grips with it, so to speak.
"Other than that we did our own thing", she says, with her sister Paula squeezing in runs between balancing work and motherhood while Norma kept up her yoga and swimming. "Luckily my cousin Leonard was prepping for an Iron-Man so he was training like crazy between work and family commitments." Her 14-year-old niece completes the team, as the youngest contestant to compete.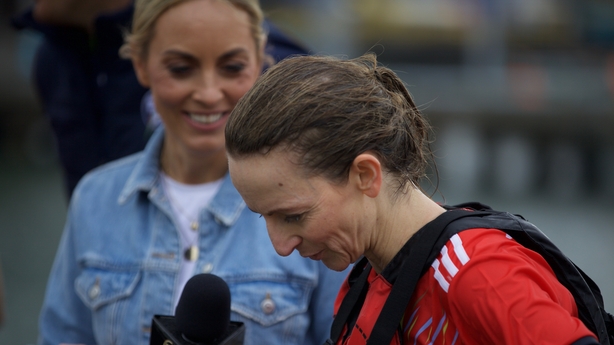 As for why she signed up, she figures she - like the rest of the contestants on the show - runs off the adrenaline that live performances offers. "It's for charity, so well worth taking the risk", she adds.

"Also I'm a YES person who loves a thrill. I dive into situations without weighing up the danger or consequences.

She's tried her hand at sky-diving, riding thoroughbreds on her father's farm and bungee jumped, not to mention the challenge of breastfeeding twins and performing live in front of audiences, so it's safe to say that fitness is a key part of her routine. She says it is vital for her for two reasons: it "clears [her mind] of clutter" and it "delays the onset of aches and pains, through flexibility and core strength".

Davy will push 2FMs Keith Walsh and his clan to their limit and ensure they are tough competition. Keith's chosen charity is Make A Wish.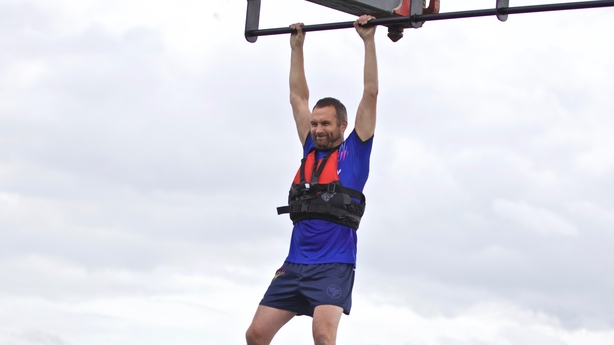 Derval hopes to be victorious with the young singers Sean and Conor Price. The Prices are hoping to get the large donation for Pieta House.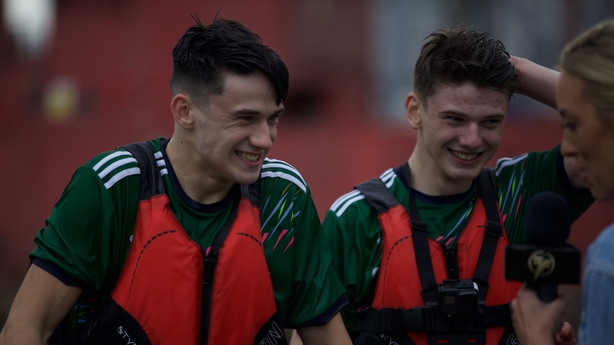 Anna is putting all her experience into guiding Dancing with the Stars judge Brian Redmond and his family. Brian is competing with the charity Laura Lynn in mind.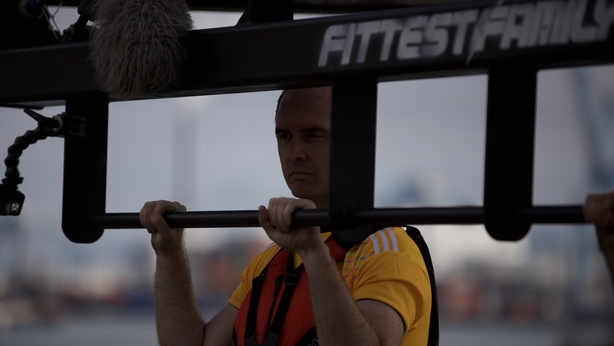 The challenge
The coaches won't let the celebrities off lightly in Dublin Port as they face the Arena Challenge and signature Fittest Family challenge 'Hanging Tough'.
Only two celebrities and their families will get to compete in the final race which will see one of them win.
With coaches and celebrities reputations at stake, the competition will be fierce and everyone will be giving it everything to win.
Watch Ireland's Fittest Family Celebrity Special on Monday 31st December, 8.30pm on RTÉ One.