Each year, Dublin is swarmed by the brightest and most thrilling young minds the country has to offer, eagerly carting their heavily researched projects and elaborate inventions to Dublin's RDS as part of the BT Young Scientist & Technology Exhibition, one of the year's most dazzling events.
From the 9 - 12 January, the exhibition will showcase the awe-inspiring work of many young Irish students, but while the exhibition is the main event, there is a slew of other incredible discussions, panels and interactive activities to awaken your mind, stoke your intellect and - who knows - maybe even bring about the next great Irish invention.
Each day you will see the weather broadcast live from the RTÉ studio, offering an in-depth look at how something as mercurial as the weather is monitored and presented to the public.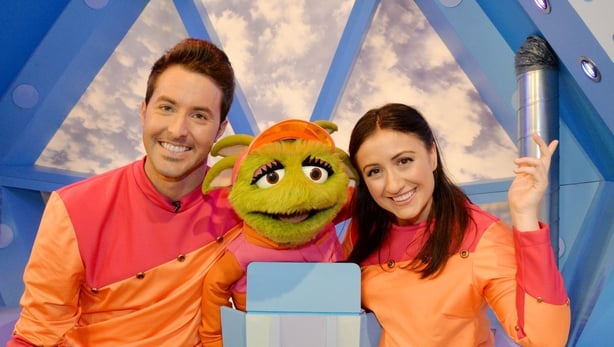 From 3-4pm, RTÉ's Brainstorm editor and resident chatterbox extraordinaire Jim Carroll will hold a series of interviews, no doubt delving into a wide range of fascinating topics with the flair for candour, humour and enthusiasm that only he can offer. He'll be doing his thing again the following day, at 10-10:30am.
On Friday, catch the Tracy Clifford show as it is recorded, while later in the day RTÉjr's Joe Daly performing his comedy and magic act, a lively and thoroughly enjoyable event for the whole family.
Love the creepy, crawly, small creatures of our world? Then Saturday is the day for you, featuring an appearance by The Bughunter, where you can get up close and personal with bugs of all descriptions. Later that day, catch a recording of RTÉjr's Let's Find Out.
Aspiring journalists, get out those notepads. Each day there will be a designated Selfie Area set up in the RTÉ News Studio, where you can channel your inner Áine Lawlor and try your hand at presenting all the hard-hitting stories of the day.
As well as this, RTÉ has teamed up with Samsung to take you behind the scenes at RTÉ with a unique VR experience that brings you right behind the headlines to see how Ireland's National Broadcaster keeps the public informed and entertained in equal measure.
The BT Young Scientist & Technology Exhibition takes place from 9-12 January in the RDS, Dublin.