Nostalgia spreads like brandy butter over hot Christmas pudding at this time of year, as families reminisce about past holidays, favourite memories and, of course, the gifts they eagerly looked forward to year on year.
And for many of us, there were few things more evocative of the cosy, lazy days of Christmas than tearing open the wrapping on the newest games console, loading up that first video game and holding the television hostage for as long as you could get away with. Just a few seconds of the synth-heavy, chimes-laden start-up music is enough to stir up memories.
As families around the country prepare for the onslaught of modern games like Red Dead Redemption and Fortnite as well as a host of retro gaming reboots such as the PlayStation Classic, DID Electric decided to probe this deep well of video game nostalgia, asking 2,000 Irish adults what the best games console they ever received from Santa was.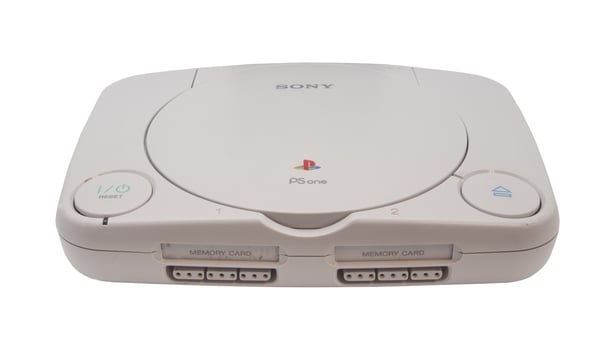 The PlayStation 1 emerged as the near-unanimous first choice, with 30.7% of people choosing it. Released in 1995, the PS1 was the first introduction to gaming for many of us, gifting us with such gaming stalwarts as Rayman, Lara Croft, Spyro the Dragon, as well as classic 2D fighter series like Tekken and Mortal Kombat.
Hands up who spent Christmas day dreaming up the most gory ways to defeat their gaming enemies? Just me?
Next up, the Nintendo NES came in at #2 with 18.8% of the vote. If you got one of these now-sacred consoles on Christmas morning in 1986, your day consisted of grabbing bananas in Donkey Kong, rescuing Princess Toadstool in Super Mario Bros and vanquishing monsters in The Legend of Zelda.
Some of us might remember raging schoolyard debates about whether you were a PlayStation gamer or an XBox gamer, battled out with the same ferocity as we'd battle bosses in Tekken. It's cheering to know that these arguments have raged from the inception of the video game, and the survey results showed that preferences are clear cut and tightly-held across ages.
For those in the 35-45 age bracket, the Sega Mega Drive was their favourite console, clocking in with 16.1% of the vote. Although initially released in Japan in 1988, it wasn't until 1990 that European gamers got to chase gold rings in Sonic the Hedgehog. Very much so a product of its time, Sonic's personality was allegedly based on Bill Clinton's can-do attitude. Psychoanalyse that as you may.
Falling lower on the list were the original XBox with 12.5%, the Super Nintendo with 12.3% and the Atari at just 0.4%. Results vary across genders and location, too, with more women voting Nintendo NES into #2, while more men voted for the Sega Mega Drive.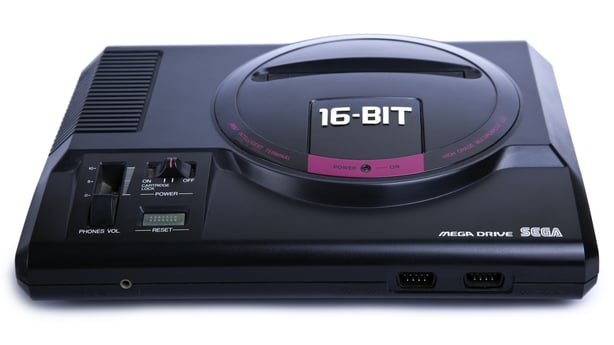 Outside of Dublin, too, the results vary: the Nintendo was the top console for gamers in Meath, Clare, Limerick and Sligo. Meanwhile, for Wicklow and Waterford gamers, it was Super Nintendo all the way.
When it came to handheld consoles, however, the original Gameboy reigned supreme, bringing the rich world of Pokemon to European gamers from 1990. If you really want to get to know people, ask them what their favourite Pokemon title is and why, and watch Christmas descend into minor chaos.
Unsurprisingly, for those in the 18-24 age bracket, the Nintendo DS was the handheld console clutched to their literal and figurative bosoms.
Pleasant as this trip down memory lane is, it's also prime Christmas shopping inspiration for your loved ones. From remastered classic games to full reissues of consoles like the PlayStation 1, there are endless ways to treat the gamer in your life this Christmas.
For a touch of childhood magic this year, maybe see if you can root out your old consoles and challenge your loved ones to a good old-fashioned playoff.
Check out the full list of game consoles below, as well as DID Electrical's interactive map of consoles!
Traditional consoles
PlayStation 1 (30.7%)
Nintendo NES (18.8%)
Sega Megadrive (16.1%)
Xbox (12.5%)
Super Nintendo (SNES) (12.3%)
Nintendo 64 (8.8%)
Atari (0.4%)
Commodore 64 (0.2%)
Other (0.2%)
Handheld consoles
Gameboy (38%)
Nintendo DS (27%)
PlayStation PSP (13%)
Gameboy Colour (8%)
Gameboy Advance (8%)
Sega Game Gear (7%)
Sega Megadrive (16.1%)
Xbox (12.5%)
Super Nintendo (SNES) (12.3%)
Nintendo 64 (8.8%)
Atari (0.4%)
Commodore 64 (0.2%)
Other (0.2%)