There are now so many different Christmas events all over Ireland to suit every family interest including pantos, Santa visits, ice-skating, shows, markets and more, that it is hard to know where to start looking.
Well, we've tried to make it a little bit easier for you by putting together a handy county guide to some of our favourites taking place over the festive season.
You'd have to have a heart as cold as Scrooge if this list doesn't fill you with the spirt of Christmas.
Ho! Ho! Ho!
Antrim
1) Beauty & the Beast
Waterfront Hall | Until January 6th
Dreaming of a happier life, the beautiful Belle finds herself transported to a spell-bound castle held captive by a hideous beast. Can she see beyond the monster and fall in love with her captor before the last petal falls from the enchanted rose? 
Armagh
2) Christmas Skating
The Rink | Open over Christmas | Skate with Santa December 15th
The Rink is Northern Ireland's largest Roller Rink offering a fun family day out over Christmas holidays. Santa is dropping in for a festive Skate on Saturday.
3) Live Nativity Scene
Tannaghmore Animal Farm | Until December 30th
A magical experience for all the family to enjoy. Visit the heart-warming nativity display in a converted outhouse on the farm filled with donkey, sheep, cows and other animals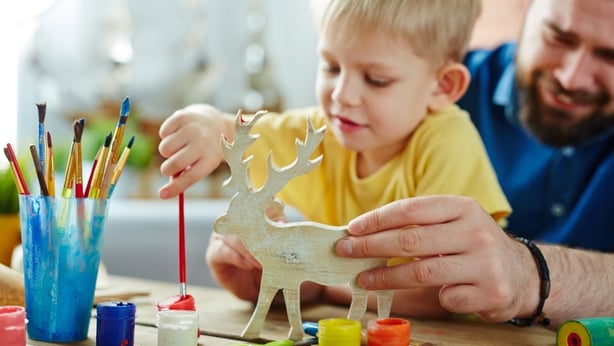 Carlow
4) Santa's Workshop at Delta Sensory Gardens
Delta Sensory Gardens | Until December 16th
Santa's Workshop at Delta Sensory Gardens in Carlow starts next weekend with loads of activities to entertain during your visit including arts, crafts, fun games, glitter tattoos as well as entrance to gardens to see the lights display and get a family photo with Santa.
Cavan
5) Santa's Christmas Visit
Killinkere Visitor & Pet Farm | 15th, 16th, 17th, 20th, 21st, 22nd & 23rd December
Experience and feel the atmosphere of a real traditional Christmas where you can visit the animals in their seasonal surroundings, catch the tractor and trailer ride, post your letter to Santa, say hello to Santa's reindeer, see the live nativity scene, visit the elves house, the toy workshop, the story house before a special visit Santa in his little cottage to receive your Christmas present.
Clare
6) Santa's Workshop
Aillwee Caves | until December 22nd
Santa Claus has been taking up his annual residence at Aillwee Cave in Ballyvaughan with Mrs Claus and his team of happy elves. Santa ensures a very special personalised visit for each child with plenty of exciting entertainment for all the family including face painting, a puppet show and carnival entertainment.
7) Hansel and Gretel
Glór Irish Music Centre | December 22nd - 31st
Hansel and Gretel live with their father and stepmother in the village of Munchin Koffdropp. Their story involves various characters including a wicked witch, (but not too wicked!), a Forest Fairy and The Dame/Miss Daisy Demeanour, (Woo Hoo!!!). The tale comes to a nail-biting climax in a Gingerbread House when Hansel and Gretel narrowly avoid being eaten, and the witch gets her just desserts!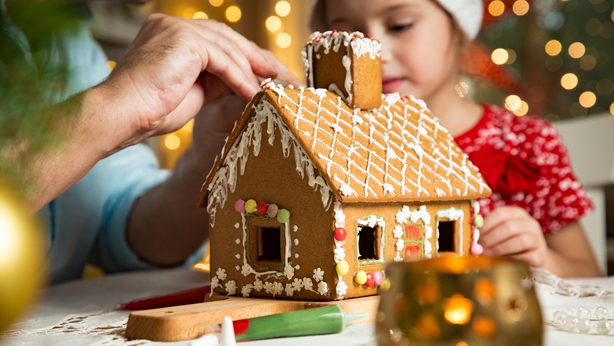 Cork
8) Glow Cork Christmas Celebration
Cork | until December 22nd
Cork City transforms into a festive extravaganza this month as GLOW, the annual Christmas festival returns to the Grand Parade.
Don't miss your chance to soar high above the city by taking a ride on the giant Ferris Wheel. After marvelling at the city's twinkling lights from up high, sip a mug of mulled wine and sample handmade treats as you browse the food markets.
9) Cinderella
Everyman Theatre | until January 13th
When you think of a glass slipper, a pumpkin-carriage, ugly sisters and a handsome prince – what have you got?  This year's panto, Cinderella. Jam-packed with panto fun, we bring this magical story to life!
10) Aladdin
Cork Opera House | until January 20th
Jam-packed with the magnificent scenery, costumes, live music, spectacular dance routines, comedy capers and the magical special effects you've come to know and love!
11) Cork on Ice
Mahon Point Shopping Centre | until January 27th
With a large main rink, a separate kiddies rink and a variety of events throughout the season (e.g. Kids Skating and Student Nights) there is something for everyone to enjoy.
Derry
12) Cinderella
Waterside Theatre | until December 19th
The Grove Theatre Company return with their traditional style panto combining a blend of song, dance and humour, featuring a talented local cast of all ages. This will help get the festive season off to the perfect start.
Donegal
13) Santa Express at Oakfield House
Oakfield House  | until December 23rd
Board the Santa Express at the station and enjoy an enchanting train ride through Oakfield's magnificent woodlands to meet Santa and his special helpers. Enjoy a trip on a real train (not a tractor!) on 4.5km of narrow gauge railway via thousands of lights, installations and decorations.
Down
14) Lapland Express
Downpatrick & County Down Railway  | weekends until December 23rd
Ireland's only full-size heritage railway runs a festive Lapland train where you can enjoy a journey on the vintage train, hauled by a steam locomotive, and get a present from Santa in his workshop.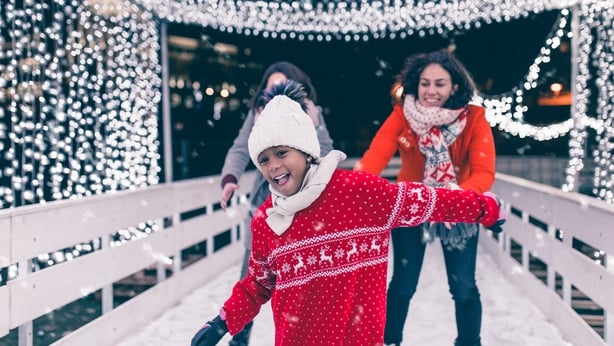 Dublin
15) Airfield Estate Christmas Experience
Airfield Estate | until December 23rd
Airfield Estate will be running their popular Christmas experience until 23rd December.
Begin your Christmas experience by meeting Santa's friendly elves for festive face painting before penning your festive wishes to Santa and posting to The North Pole. You'll then join Santa in the beautiful setting of Airfield House for magical story-time and handcrafted gifts which are presented in a reusable cloth sack.
16) iSkate @ RDS
RDS | until January 13th
iSkate in Dublin is Ireland's only outdoor ice skating rink, brought to you by Funderland. It is open daily until 13th January and is offering a fantastic mid-week deal of two tickets with two hot-chocolates for only €20. 
17) Robin Hood
The Helix | until January 20th
No festive season is complete without a trip to The Helix Panto! TheatreworX Productions return to The Helix this Christmas for yet another Christmas Panto success with their hilarious adaptation of Robin Hood.
18) Draiocht | Wizard of Oz
Dariocht | January 4th - 20th
Join Dorothy and her dog Toto as they are transported from their home in Kansas to the land of Oz where they meet some very strange characters – a Strawman, a Tinman and a cowardly Lion.
19) Polly and the Magic Lamp
Olympia Theatre | December 15th - January 6th
Polly and the Magic Lamp is guaranteed to have many laugh-out-loud moments with Rory Cowen and Jake Carter.
20) The Snow Queen
Gaiety Theatre | until January 20th
It wouldn't be Christmas without a visit to the Gaiety Panto where you'll have abrrrrrr...iliant time as The Snow Queen tries to steal all the Christmas fun.
21) NYE Dublin
Dublin | December 31st
Dublin City is set to light up with imagination and wonder for New Year's Festival Dublin.
Gather in the heart of Dublin with family and friends as iconic landmark The Custom House becomes the centre for NYE Dublin's spectacular countdown to 2019.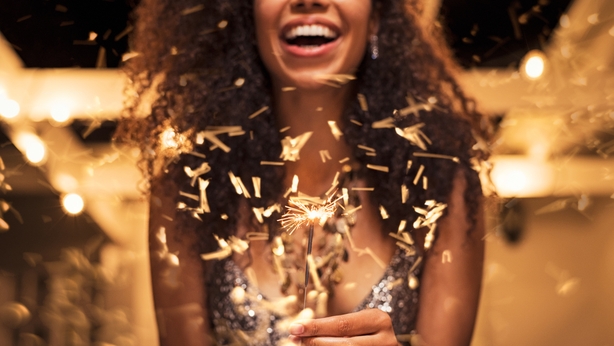 22) Cheerios Christmas Panto | Snow White
Tivoli Theatre | December 4th - January 13th
The Cherrios Panto ends its run in the Tivoli theatre (which is being replaced by an aparthotel) with a spectacular and hilarious version of the famous fairytale. Featuring Mary Byrne and Joe Duffy alongside Sammy Sausages and Buffy, it's guaranteed to bring the house down. Literally!
23) How to Catch a Star
The Ark | Until December 30th
This is the story of his adventure. Based on the beloved book by award-winning Irish author Oliver Jeffers, this adaptation combines puppetry with a magical original score by Colm Mac Con Iomaire. Various performances until December 30th.
24) We're Going on a Bear Hunt
Pavilion Theatre | 19th - 30th December
Direct from the West End, the smash-hit stage adaptation of Michael Rosen's book comes to Dublin. An unmissable adventure through gigantic swishy swashy grass, splishy-splashy river and the oozy, squelchy mud in search of a bear.
25) Fossett's Circus
Tallaght Stadium | December 13th - January 6th
Festive, family fun with death-defying daredevils, breathtaking acts and plenty of laughs with OTTO the Clown.
26) Winter Funderland
RDS | Until January 13th
Featuring all the family favourites, Christmas just wouldn't be Christmas without a visit to Winter Funderland in the RDS.
27) The Moving Crib
Saint Martin Apostolate & Chapel | Until January 6th
The Moving Crib has been a feature of Christmas in Dublin for over sixty years. 
28) Wild Lights at Dublin Zoo
Dublin Zoo | Until January 6th
Wild Lights, a magical night-time spectacular event at Dublin Zoo, featuring giant colourful lanterns and illuminated animal sculptures inspired by wildlife.
29) Blanchardstown on Ice
Blanchardstown | Until January 20th
Ice skating sessions daily with separate kiddie rink- suitable for all ages and abilities.
30) Winter Activity Trail at the Natural History Museum
National Museum of Ireland | Until December 31st
Throughout December, you can pop into the Museum and try their Winter Activity Trail and learn about the beavers, birds and bears on display. Copies of the activity sheet trail are available at the stand in the Irish Room. Don't forget to bring a pencil!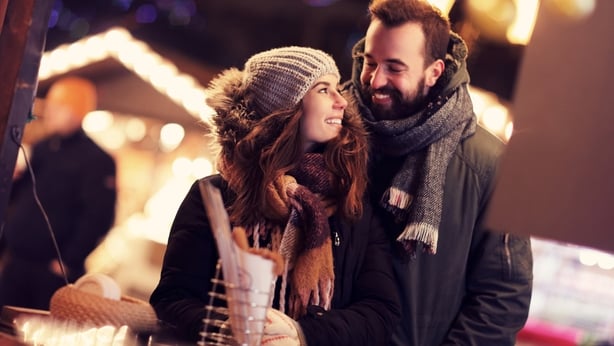 Fermanagh
31) Festive Fairy Trail
Lusty Beg Island Resort | Until January 2nd
There is unique and magic tree within the grounds of Lusty Beg Island Resort that gives out a daily spray of magic fairy dust. However, Noah, the mischievous fairy, removed the box of dust and hid it somewhere in the grounds.
Can you help?
Galway
32) Sleeping Beauty
Town Hall Theatre | December 29th - January 13th
Renmore Pantomime celebrates 40 years of family entertainment at Town Hall Theatre, Galway with 21 performances of 'Sleeping Beauty', featuring well-known Galway performers, electrifying dance routines and the charming Renmore Smurfs.
33) Santa's Christmas Magic
Brigit's Garden | Until December 23rd
Santa and his pal Elfie return to mesmerise children and their families at Santa's Christmas Magic Show at Brigit's Garden with an interactive family show full of fun, music and Christmas magic.
34) Christmas Festival
Slieve Aughty Centre | Until December 22nd
The 2018 Christmas Festival includes arts and crafts, pony rides, face painting, appearances from the owl, animals to pet and visit, the Enchanted Forest, outdoor games and of course a visit with one of the best Santas around. 
Kerry
35) Sleeping Beauty
INEC Killarney | January 3th -5th
The spell has been cast in a land far away. Will the heroic prince break the spell and awake his true love? Will good overcome evil? Or will the evil Maleficent ruin Christmas for all? Sleeping Beauty, filled with laughter galore, fabulous costumes and chart stopping hits.
Kildare
36) Lullymore Christmas
Lullymore Heritage & Discovery Park | Until December 23rd
The 13th annual "Lullymore Christmas" runs until Sunday 23rd where a festive train trip will take you on a magical journey through the ancient woodlands with Christmas holograms in an old style thatched cottage, crib, illuminated walkway to Fairy Bower and more.
Kilkenny
37) Woodland Santa
Castlecomer Discovery Park | December 23
Start your adventure at the North Pole Station and take a rambling train ride through the incredibly enchanted woodlands on board the Santa Express, make a Christmas tree decoration in the arts and crafts area and visit Sant to receive a memorable gift.
38) Frozen Solid
Watergate Theatre | January 2nd - 13th
The coolest panto is in Kilkenny this year with a fun version of the hit movie featuring lots of songs, dance and the best family entertainment.
39) Kilkenny On Ice
The Hub | January 6th
With 600 square meters of real ice this is one of the coolest event this Christmas with very popular bungee trampolines, mammoth ice globes andhot drink from the ice café.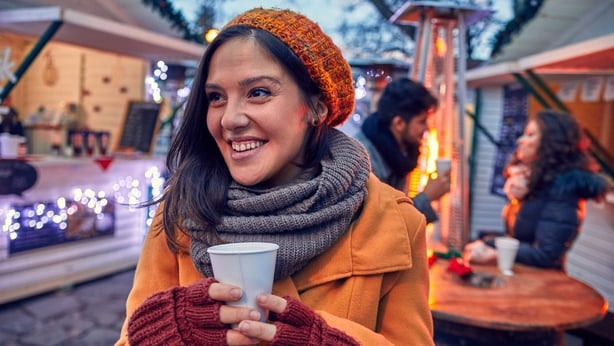 Laois
40) Rancho Reilly's Magical Christmas Experience
Rancho Reilly's Pet Farm | Until December 22nd
Featuring the Elves Workshop, a Christmas Carriage that will transport you over to Santa's Cabin, a Magic Wishing Well, meet some of the Reindeer with his Sleigh and visit Santa too.
Leitrim
41) A Winter Wish
Dock Arts Centre | January 12th
Every Winter in Whistleberry Forest, a little robin comes to visit and grants the creatures of the forest their very own wish - they can wish for whatever they want! An interactive traditional music performance made for families, grandparents and their 3-7 year olds.
Limerick
42) Snow White
University Concert Hall | December 18th - January 7th
In a faraway magical kingdom, the beautiful but lonely Princess, Snow White, is forced by the cruel Queen, to work as a maid in their enormous palace. Expect all the magic of this traditional tale with a contemporary twist! This is Snow White as you have never seen it before!
43) Alice in Wonderland
Lime Street Theatre | December 28th - January 6th
Limerick Panto Society present their 34th annual production, starring Emma O'Driscoll, Jason Ronan, Stuart Mackey and Tim Cusack
Longford
44) Christmas at Megabowl
Longford Megabowl | Until January 6th
OK, so the Christmas market was a huge success at the start of the month, but just because the man in red has returned home to finish his packing doesn't mean you can't continue the fun. The Megabowl is the best place for some family entertainment over the festive season with a huge range of fun activities from bowling, pool tables and kids play area to video games.
45) The Lost Princesses
Backstage Theatre l 25th January - 2nd February
You can extend the Christmas spirt with this fun, family pantomine in Longford. The White Rabbit is in charge of the Fairy Tale library but is more concerned with sleeping and eating carrots. So the sneaky Book Worms take advantage and mix up all the stories. This leaves all the Princesses in the wrong Fairy Tales. as The Dame.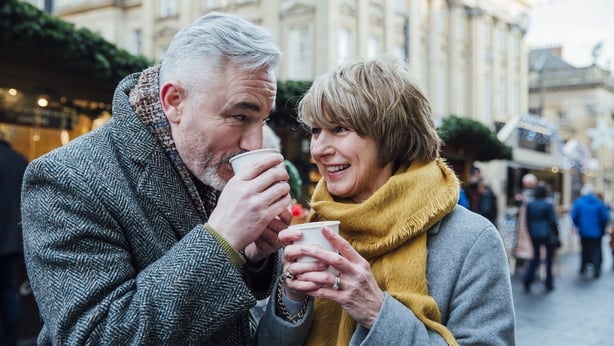 Louth
46) Christmas at Bellurgan Park
Bellurgan Park | until December 22nd
Bellurgan Park House, with it's original Georgian period features and the halls decked with thousands of sparkling lights, Christmas trees, holly wreaths and ivy from the estate, makes the perfect setting for a traditional Christmas, an enchanting experience for children and adults alike.
Mayo
47) Drive-In Movies at Westport House
Westport House | December 30th
A different seasonal experience is available at Westport House each weekend in December with a selection of Drive-In movies while Winter Wonderland also offers a more festive, and popular, Santa experience at the historic house.
Meath
48) Christmas at Red Mountain
Red Mountain Open Farm | until December 23rd
Plan your family Christmas at Red Mountain Open Farm from only €10, where all Christmas activities are under one roof. Regardless of the weather, you're guaranteed to have a great time!
49) December at Tayto Park
Tayto Park | Until December 24th
Throughout December at Tayto Park, entry & attractions will only be just €14 per person.
Although some of the larger thrill rides are closed the are still loads of tun things to do including with 3D Cinema, Steam Train Express, Tayto Factory Tour The Zoo, Nissan Driving School and lots more.
50) Santa at The Ark
The Ark Playcentre | Until December 23rd
A visit with Santa and Mrs Clause and all the elves with a special present for all the good children. You can also relax and enjoy the festive Christmas atmosphere in the cosy play centre.
Monaghan
51) Jack & the Beanstalk
Iontas Theatre | 7th - 12th January
Follow the lovable Jack through a giant adventure of beanstalks and enormously funny characters. Be sure to make a date with our Jack and pals this January for some Fee-Fi-Fo-FUN and a whole lot of happily ever after.
Offaly
52) Magic of Christmas
Birr Castle Gardens & Science Centre | Until 22nd December
Be greeted and entertained by the Castle elves, before taking a trip to the enchanting Birr Castle where you will find Mrs Claus in the elegant dining room preparing for the big day. Your visit continues in the stunning library where you will meet the man himself… Santa Claus!
53) Christmas @ Playtown
Playtown, Tullamore |  December 15th
Lots of festive fun this Saturday with a Baby & Toddler Christmas Party at 10am with an All Ages Christmas Party at 2pm and a Sensitive Santa experience at 4pm.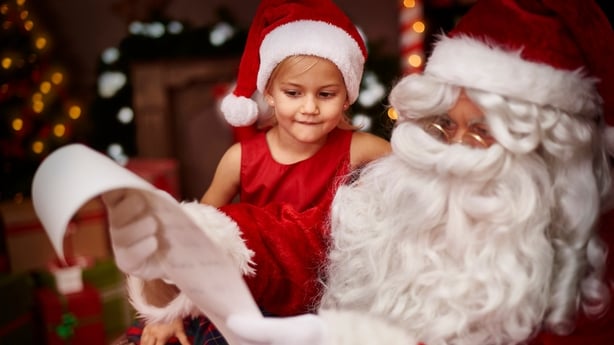 Roscommon
54) Santa's Underground Grotto
Arigna Mining Experience Until | December 22nd
Once again, Arigna Mining Experience comes alive with a festive atmosphere. The visit to Santa in Arigna is a unique, exciting fun-filled day out for all the family with a magical underground Christmas kingdom, traditional nativity scene, Mrs Clause and lots of entertainment.
Sligo
55) Santatown
Sligo Folk Park | December 15th & 16th
Sligo Folk Park is turned into a winter wonderland with Santa's elves live stage show, entertainment from the Folk Group and the Church of Ireland Choir and a special visit with Santa in his Grotto where every child gets a gift.
Tipperary
56) Santa at Tearaways
Tearaways Pet Farm & Activity Centre | December 22nd & 23rd
Enjoy unlimited playtime in the festive surroundings, book a scheduled visit to Santa and every child gets aa selection box. Yum!
57) Santa's Sensory Grotto
South Tipperary Arts Centre | December 22nd: 11:00 - 15:00
Santa's Sensory Grotto is designed for children with sensory needs. Experience that important visit in a quiet, non-threatening environment. Admission is free but booking in advance is required
Tyrone
58) Alice in Wonderland | Burnavon
Burnavon | until January 26th
Join Alice on her journey as she follows a white rabbit down a rabbit hole into the magical world of wonderland. Prepare to be amazed as the cast bring all your favourite characters to life such as The White Rabbit, Tweedle Dum & Tweedle Dee, The King & Queen of Hearts, The Caterpillar, Cheshire Cat, The Mad Hatter and of course the Panto Dame and much more!
Waterford
59) Waterford Winterval
Waterford | Until December 23rd
Events at Winterval include Enchanted Christmas Santa Experience at the Old Postal Sorting Office, the Winterval Illuminates festive lights show, Waterford Eye, Christmas markets, craft fairs, workshops and more.
60) Waterford Panto Society | Cinderella
Theatre Royal | Until December 27th - 30th
Featuring all the spectacular lighting, costumes and scenery you have come to expect as well as a full live band, up to date pop numbers and guaranteed family fun - this is one show you will not want to miss this Christmas season. 
61) Enchanted Garden Winter Light Festival
Tramore House| Until December 31st
The magic begins as you walk through the entrance gates and you are immediately transported into a world of light and wonderment. The dazzling laser beam display on Tramore House and a beautifully lit Magnolia Tree surrounded by candlelight guide you on your way.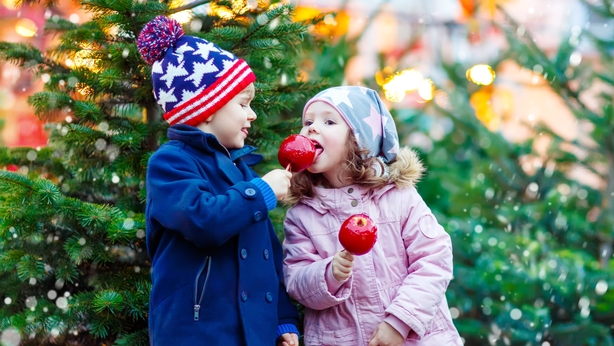 Westmeath
62) Green Santa
Belvedere House & Gardens | until December 23rd
Enjoy a flavour of Christmas' past with natural decorations on the grounds of the estate, 160 acres of parkland and playgrounds, make a wish in the Magical Fairy Garden and meet Santa in his Grotto. The Green Santa may be based on the Santa of Victorian times but he has the usual accessories including boots, belt and beard and each child will receive a natural gift of a potted Holly Tree, a Wild Flower seed shaker with instructions for planting and the customary Victorian Candy.
63) Santa at Mollies
Mollie Moos Pet Farm | December 15th/16th
Feed the animals, hold some rabbits, meet the face painting elves and visit Santa, while the grown-ups can enjoy some mulled wine and mince pies, and this Sunday the Mullingar Town Band will be entertaining everyone.
Wexford
64) Santa at Wells House
Wells House | Until December 23rd
Meet Mrs Claus and the Wells Elves in their workshop and decorate your very own Christmas Bauble to take home with a yummy hot chocolate!
65) Sleeping Beauty
National Opera House | December 27th - 30th
The spell has been cast in a land far away.  Will the heroic prince break the spell and awake his true love?  Will good overcome evil?  Or will the evil Maleficent ruin Christmas for all?
Wicklow
66) Christmas Island
Wells House | Until December 23rd
The experience will include an exciting journey on The North Pole Express train and a trip to Christmas Island where you'll meet the Elves for singing, dancing and Christmas activities. You will then depart Christmas Island on Santa's giant sleigh boat headed to see the big man himself in Santa's Grotto.
It's the only Santa experience in Ireland with both a train and boat! Lots of extras included like mini golf, playgrounds, colouring competition, best "Christmas" dressed family, thousands of twinkling lights, Christmas cinema room and more.  
67) Sea Life
Bray | Until July 6th
Celebrating twenty years on the seafront in Bray this year with almost 2 million visitors through its doors, the aquarium now has twenty-six displays which are home to over seventy different species of freshwater and marine animals from all over the world. Visit the Stars of the Sea for a fun family day out this Christmas.
YourDaysOut is a sales and marketing platform for local businesses and event organisers with tools to help promote, publish and sell tickets and bookings online, for up to 50% less that other ticket sites. It is also No.1 in Ireland for people looking for things to do, where users can FOLLOW their favourite pages, get notifications about any offers, events and buy hotel deals in Ireland.