The Today show duo reflect on their hectic year and tell the RTÉ Guide's Donal O'Donoghue how much they are looking forward to spending time with their young families this Christmas. Get a sneak peek below.
Dáithí Ó Sé
"Next year, I'm going to be more selective about what I do," he says. You say that every year Dáithí! He laughs. "I really do want to be around more at home for Mícheál who would notice if I was away for the night so I don't want to do that any more. We do 165 Today shows every year which is a lot.
"It was a big year for Rita and me at home with the young fellow starting school in September and there are swimming and set-dancing classes for Míchéal once a week, with hurling starting in the New Year."
Maura Derrane
"There was a time when career was everything for me," says Maura Derrane. "It's not any more. Once you have a child, everything changes and while career is part of my life, it's not my whole life. Right now, the show is enough for me, especially with Cal starting school next September.
"There's a lot going on and also I have to balance with John (her husband, Fine Gael TD and envoy to the US, John Deasy), as we can't be both away."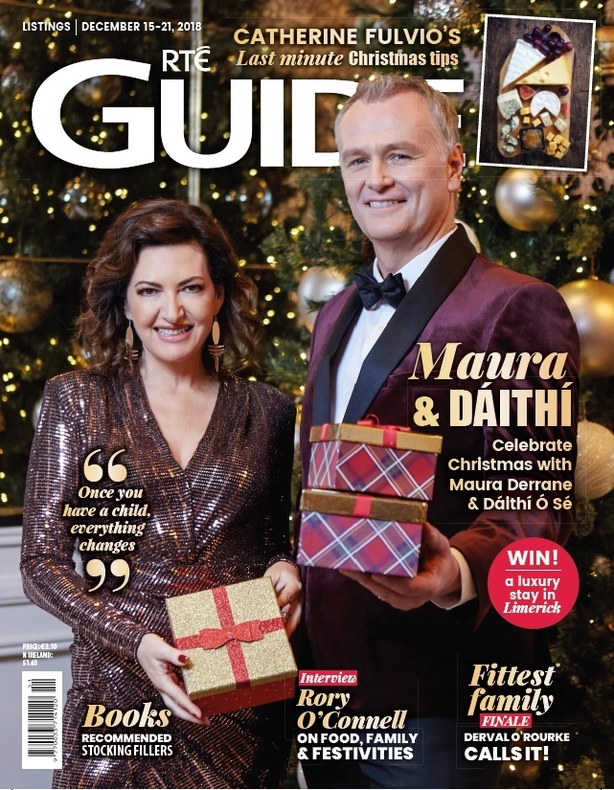 Elsewhere in this week's RTÉ Guide:
Derval O'Rourke As Ireland's Fittest Family reaches its finale this week, Jess O'Sullivan sits down for a chat with coach Derval.
Rory O'Connell Getting ready for another Simply Delicious Christmas special, the popular chef tells Darragh McManus what's in store.
Celtic Women The four members of the popular singing troupe tell Darragh McManus what Christmas means to them
Gina's story Julie Lordan visits the set of Corrie to met Connie Hyde, whose character Gina Seddon is creating big problems for herself