It's hard to believe that there are just over two weeks until Christmas Day, but it explains why it's difficult to find events that don't include a big man in red!
I know some families are past visiting Santa, while others already have this year's family photo - next week for me! - but there are so many other fun, festive events that are perfect for any day out.
As part of the spirit of Christmas is spending time with family and friends, why not try our some of our selected things to do this weekend.
Have fun!
1) Open Day | National Museum of Archaeology
This Sunday, from 2pm - 4pm in Kildare Street, there will Medieval Pilgrimage through the National Museum of Archaeology. As you roam through the galleries, discover how people passed the time on dark evenings, feasted in winters past and kept themselves safe on long and dangerous journeys. Pick up a trail, make an amulet to take with you on your pilgrimage and chat with medieval craftsmen from Irish Arms. No booking required.
2) Snowman | RTÉ Concert Orchestra
Jump into the Christmas spirt on Sunday at the INEC as the hugely popular Christmas film is accompanied with a live performance from the RTÉ Concert Orchestra and narrated by Gemma Sugrue.
Nothing yells Christmas more than this much-loved festive family film. This timeless story of a boy's unique friendship with a snowman that comes to life and their exciting starry-skied adventure to the North Pole has become an adored Christmas tradition.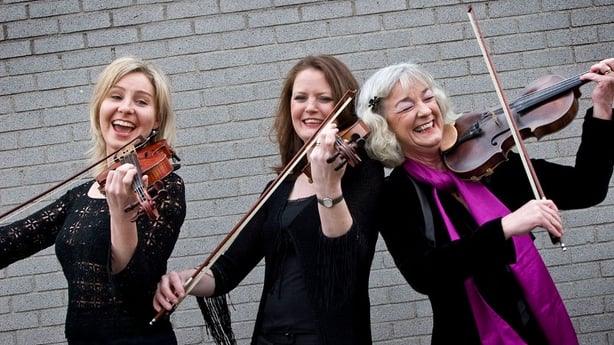 3) Sunday Fundays | Crawford Art Gallery
The Crawford Art Gallery is hosting free family events each Sunday in December. This week there is an Art Workshop with Julie Forrester at 2pm featuring all kinds of colourful cards for Christmas, cutting, gluing and sticking red noses and carrots, reindeer, robins and snowflakes and snowmen.
4) Santa Babies | The Dock Arts Centre
Join in some festive fun with a short concert specifically designed for parents, grandparents and carers to enjoy in the company of babies, toddlers and young children. Santa babies will include performances of festive favourites for you and your little ones in mind! There are two forty-minute shows on Sunday: 11am for 0 - 18 months and 1pm for 18 months - 4 years.
5) Santa's Workshop at Delta Sensory Gardens
Santa's Workshop at Delta Sensory Gardens in Carlow starts next weekend with loads of activities to entertain during your visit including arts, crafts, fun games, glitter tattoos as well as entrance to gardens to see the lights display and get a family photo with Santa.
6) Newport Traditional Music Festival
Another packed festival starts with a free opening concert on Friday followed over the weekend with music workshops, Trad for Teens, Session Trail and a headline concert on Saturday featuring world acclaimed band Danú.
7) Santa's Kingdom at the National Wax Museum
Santa will be visiting the Wax Museum this weekend and officially checking his nice list and giving out free gifts as part of your admission.
There will be lots of other festive events throughout the museum including a Harry Potter sorting hat, a festive Elven hunt, Santa's official niceness certificate and even a Black Christmas for those brave enough for the Chamber of Horrors.
8) Women's Tour at Glasnevin Cemetery
To mark the centenary of Constance Markievicz's election in December 1918, Glasnevin Cemetery are hosting special tours that will focus on the women who have played pivotal roles in shaping Irish history. The tour will run on Saturday, December 8th at 11:00am and 2:00pm.
9) Wild Lights
Wild Lights is back at Dublin Zoo with an entirely new cast of illuminated giant silk lanterns. Spectacular new themes feature this year including Winter Wonderland, Celebrating China and The North Pole.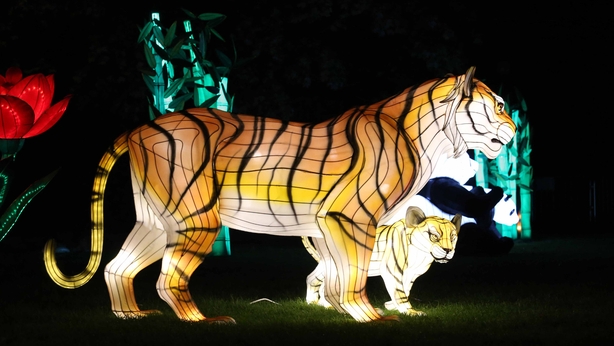 10) Drive-In Movies at Westport House
A different seasonal experience is available at Westport House each weekend in December with a selection of Drive-In movies.
This weekend will show Home Alone and Top Gun on Friday, Willy Wonka & The Chocolate Factory and Jaws on Saturday and Elf on Sunday. Winter Wonderland also offers a more festive, and popular, Santa experience at the historic house.
11) Enchanted Garden Winter Lights Festival
The Lafcadio Hearn Japanese Gardens are set in the beautiful seaside town of Tramore, County Waterford, Ireland. The magic begins as you walk through the entrance gates and you are immediately transported into a world of light and wonderment.
Adults are mesmerised by the whole experience, while children of all ages are enchanted as they make their way through this magical winter wonderland.
12) Planet Science Kidz / Tipperary Arts Centre
In Santa's Crafty Lab, on Saturday from 3-5pm, children will engage in the awesome world of Science with a 'messy' range of experiments children will learning more about Slime, Fizz Inflators, Coke Geysers and get to design their very own LED powered Christmas cards.
13) Garter Lane Christmas Craft Fair
Explore the finest range of exclusive gift ideas handmade by local craftspeople at the annual Waterford Crafts Christmas Craft Fair at Garter Lane Arts Centre. Over 40 craftspeople have come together to showcase a superb range of high-quality products, these are some of the best crafts currently available anywhere in Ireland.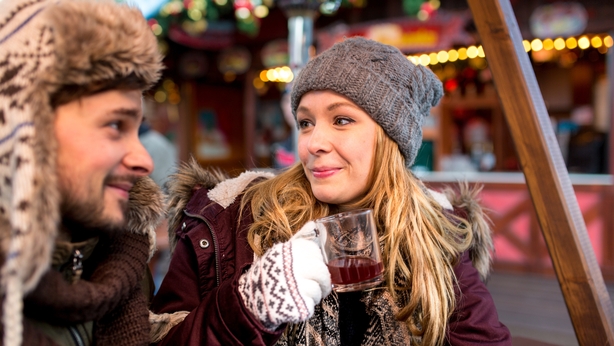 14) Winter Activity Trail at the Natural History Museum
Throughout December, you can pop into the Museum and try their Winter Activity Trail and learn about the beavers, birds and bears on display. Copies of the activity sheet trail are available at the stand in the Irish Room. Don't forget to bring a pencil!
15) Gingerbread Factory & Letters To Santa
Take the Hunt Museum stop to jump off for an hour on Friday, Saturday and Sunday this month and make your own gingerbread boy or girl in the Hunt Museum Café. Grab your hot chocolate and write your letter to Santa and then post it in the Santa Sock for the elf pick-up.
16) Winter Woolies | National Museum Country Life
Knitting & Crochet Circle: Winter Woolies takes place at the Country Life Museum in Mayo on Friday from 11am - 1pm. Get tips on how to keep toasty in the Winter months by knitting your own hats, scarves and jumpers with the Museum's Knitting and Crochet Circle. Beginners welcome. No booking required.
17) Kilkenny Christmas Tree Festival
A stroll through the wonderful artwork and creativity of our local community to view the trees in the magnificent setting of the St Canice's Cathedral. Stop for refreshments from the 'Gourmet Monk' and stock up with a vast array of chutneys, jams, crafts and goodies at the Seasonal Stall.
18) Glór | Family Trad Session Series With Eoin O'Neill And Friends
Award-winning musician Eoin O'Neill will be joined by special guests from the Clare music scene on Saturday from 2pm - 4pm in the foyer. The whole family can take part in this free event, and you can even bring along your instruments and join in.
19) How to Catch a Star | The Ark, Dublin
Once there was a boy who was always looking up. He dreamt of having a star as a friend. ?This is the story of his adventure. Based on the beloved book by award-winning Irish author Oliver Jeffers, this adaptation combines puppetry with a magical original score by Colm Mac Con Iomaire. Various performances until December 30th.
Three things to do next week:
1) Christmas at Bellurgan Park
Bellurgan Park House, with it's original Georgian period features and the halls decked with thousands of sparkling lights, Christmas trees, holly wreaths and ivy from the estate, makes the perfect setting for a traditional Christmas, an enchanting experience for children and adults alike.
2) Glow Cork Christmas Celebration
Cork City transforms into a festive extravaganza this month as GLOW, the annual Christmas festival returns to the Grand Parade.
Don't miss your chance to soar high above the city by taking a ride on the giant Ferris Wheel. After marvelling at the city's twinkling lights from up high, sip a mug of mulled wine and sample handmade treats as you browse the food markets.
3) iSkate @ RDS
iSkate in Dublin is Ireland's only outdoor ice skating rink, brought to you by Funderland. It is open daily until 13th January and is offering a fantastic mid-week deal of two tickets with two hot-chocolates for only €20.
YourDaysOut is a sales and marketing platform for local businesses and event organisers with tools to help promote, publish and sell tickets and bookings online, for up to 50% less that other ticket sites. It is also No.1 in Ireland for people looking for things to do, where users can FOLLOW their favourite pages, get notifications about any offers, events and buy tickets to visit Santa in Ireland.