If you tuned into The Ryan Tubridy Show this morning, you may have heard Ryan mention how bacteria-laden our mobile phones are. As Christmas creeps closer and many of us snap up phones to put under the tree, there's no time like the present to think about just how filthy these devices end up.
Stop reading now if you're eating lunch.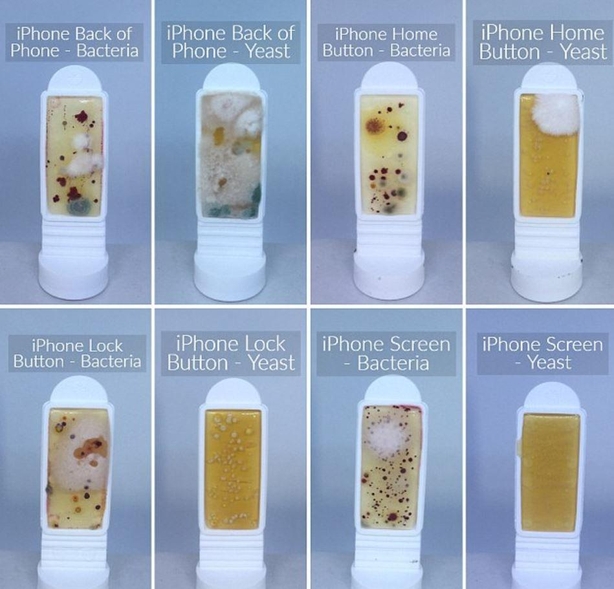 In a study carried out by Insurance2go and released in August, swabs were taken from an iPhone 6, Samsung Galaxy 8 and Google Pixel to measure how much aerobic bacteria, yeast and mould could be found on them.
As they spend the vast majority of our waking days either nestled under our hair and against our faces, gripped in our hands and tossed on god knows what kinds of surfaces, it's not surprising that they pick up a lot of bacteria.
The highest levels of bacteria were found on the phones' screens, with 100 colony forming units (CFU) per cm2 for the Samsung Galaxy, 40 CFU for the iPhone, and 12 CFU for the Google Pixel. This is compared to 24 CFU on a toilet seat and flush.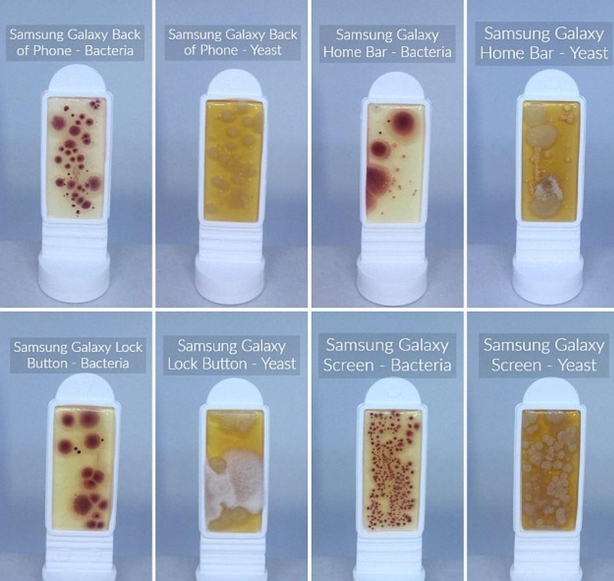 The back of the phone, the lock button and the home button were also packed with bacteria. And that's not all: a beauty blender was found to have 24 CFU per cm2, while a make-up brush had 0.4 CFU, with especially high levels of mould.
So while you're planning your Christmas makeup looks, maybe give your brushes and sponges another quick wash with some disinfectant...
As the majority of the bacteria present on these items came from you, they are unlikely to make you sick. But aside from nit-picking about cleanliness, there are practical reasons for being mindful about how dirty your devices are.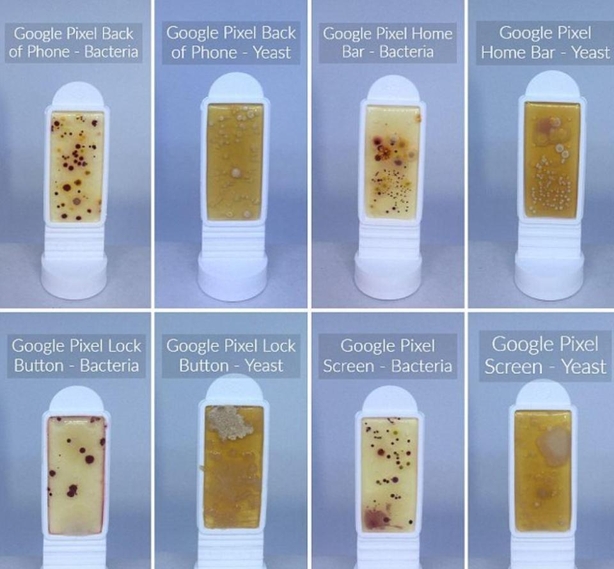 Smartphones are a significant cause of acne and skin irritations, according to Dr Shirin Lakhani, from Elite Aesthetics, who spoke about this at the time of the survey's release.
One way to avoid such contamination is to regularly wipe your phone down with an alcohol wipe before use, or using a headset or headphones when speaking on the phone.